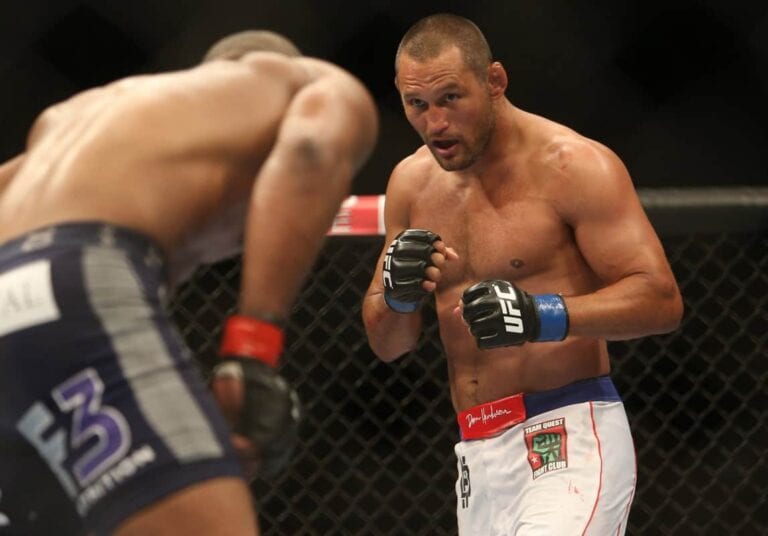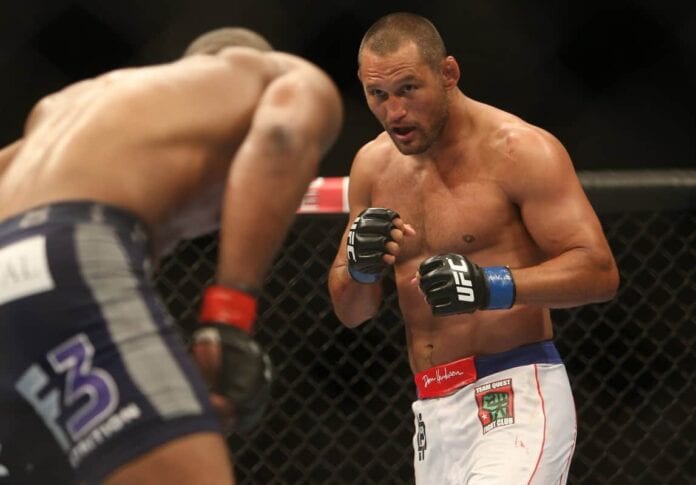 Dan Henderson is a true MMA legend, a former Pride and Strikeforce champion who has fought a long list of the best fighters in the world.
The only belt that eluded him is the coveted UFC gold. At 44 years old, "Hendo" is not ready to give up that dream, and it looks as if he is going to switch things up to give himself the best shot at glory.
The former Olympic wrestler has hit some extremely rough times as of late in the UFC's light heavyweight division. He's lost four of his last five matchups, looking worse each time. The last time Henderson stepped into the octagon was at last May 's UFC 173 where he took on fellow Olympian Daniel Cormier. It was a bad night for "Hendo" as he was absolutely rag dolled by "DC", eventually losing by submission.
After struggling immensely as of late, many may think it is time for Henderson to hang up his gloves for good. However, Henderson has different plans. Ariel Helwani spoke up about "Hendo's" plan for the future on tonight's (November 5, 2014) edition of UFC Tonight:
"He (Henderson) told me that he wants to fight in January. Now the UFC has four fights scheduled for January, so he doesn't really care exactly when, but he said he'd like to fight close to home in California. He told me 'he is probably going to fight at 185.' His last fight was at 205 but he came in under, and he said there are just less big guys at 185, so he's leaning toward moving down."
The move down to 185 pounds is not too surprising for Henderson, as he is more of a natural middleweight then a light heavyweight. However, that may not make a difference as he would have to go through a murderer's row of contenders to even get to a title shot.
And let's be honest, if he miraculously got to the top, does a 44-year-old Henderson have any shot at Chris Weidman?
You can't fault Henderson for trying, though. The fight game is like no other sport, and a fighter can only hang it up when he's ready to. Apparently there is still some fight left in "Hendo," a true warrior. Will he see any success at middleweight?