Two pioneers of women's MMA, Cris Cyborg and Ronda Rousey, have been feuding for years. Both are former Strikeforce champions, and now both compete in the UFC, but numerous bumps in the road have prevented their paths from crossing. Apparently the main issue has been about weight, although Cyborg points out Rousey has fought at 145 pounds, the Brazilian is unable to make the bantamweight limit. When 'Rowdy' held the belt she was not willing to go above her division, all this was after the former champ and Dana White wanted proof that Cyborg was clean.
Now, 11 clean USADA tests later and Rousey having lost her title, the fight is still not happening. Following the big announcement of Rousey's comeback and immediate title shot, her Brazilian rival has reverted back to her old ways. Taking out her frustrations over social media in the last week, Justino has once again accused Rousey of ducking her. Whichever side of the fence you land on, it's a consistently frustrating situation. Giving fight fans memories of the long and drawn out beef between Manny Pacquiao and Floyd Mayweather, hopes are that Rousey/Cyborg happens before too long.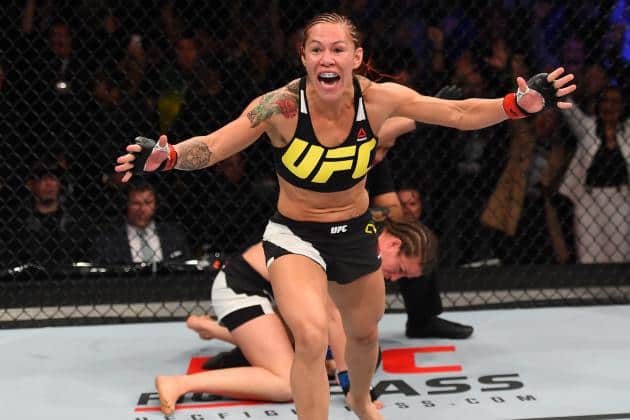 "She has no balls…"
Clearly still irate that Rousey hasn't faced the music and accepted a fight with her, Cyborg tells TMZ she would 'kill' Rousey. As quoted by Bloody Elbow.
TMZ: "Is Ronda Rousey scared of you? Is that why she will not take the fight with you?"

Cyborg: "Of course. She knows I (would) kill her. Same thing that happen(ed) with Holly Holm and her will be worse with me. She know(s) this. She know(s) this. She don't fight for the belt [the] first time. They gave her the belt and she's fight(ing in the) UFC, the big promotion."

"Same way you talk to guys, you have to have the balls. She speak a lot of things about me… and why she don't go in (the) octagon with me, fight with me? Man, she don't have (the balls). She don't have. She don't have.

And I know – girls, of course she no have (balls)… but when you speak about someone, you have to go, 'No, f**k that. I'm gonna fight her. Let's go in the octagon, make this fight happen.'"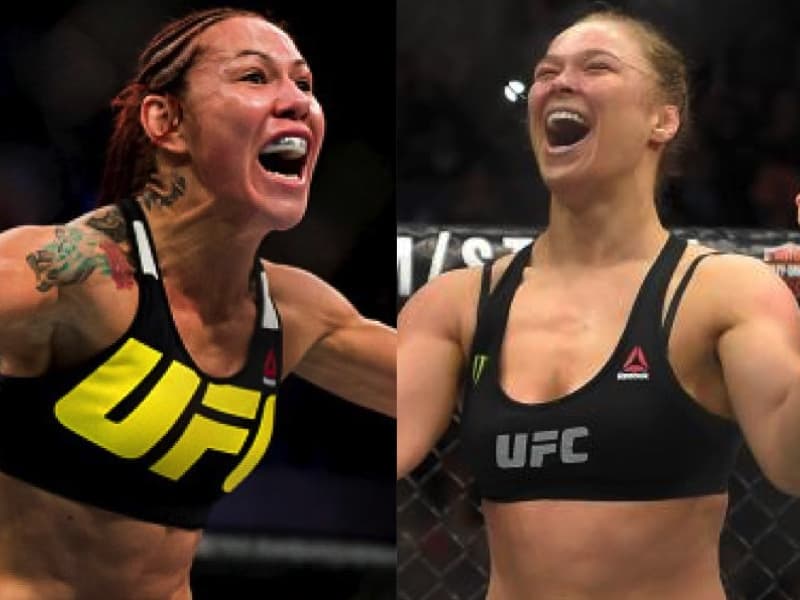 Dana's Promise
UFC president Dana White has assured fans that Cyborg vs. Rousey will happen in 2017. White also stated he felt the long-awaited showdown would shatter all pay-per-records. Will they, won't they? The question just keeps getting asked, but it looks like only Cris Cyborg is trying to make this fight happen.
Remembering Rousey and White's comments about Cyborg being an 'it' and a transsexual, perhaps the former w-135-pound champ has made her own bed here. Furthering the debate, would Rousey once again deny Cyborg's requests if she beats Amanda Nunes at UFC 207 in December?