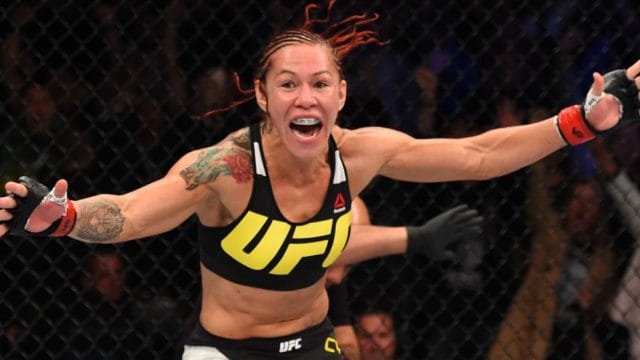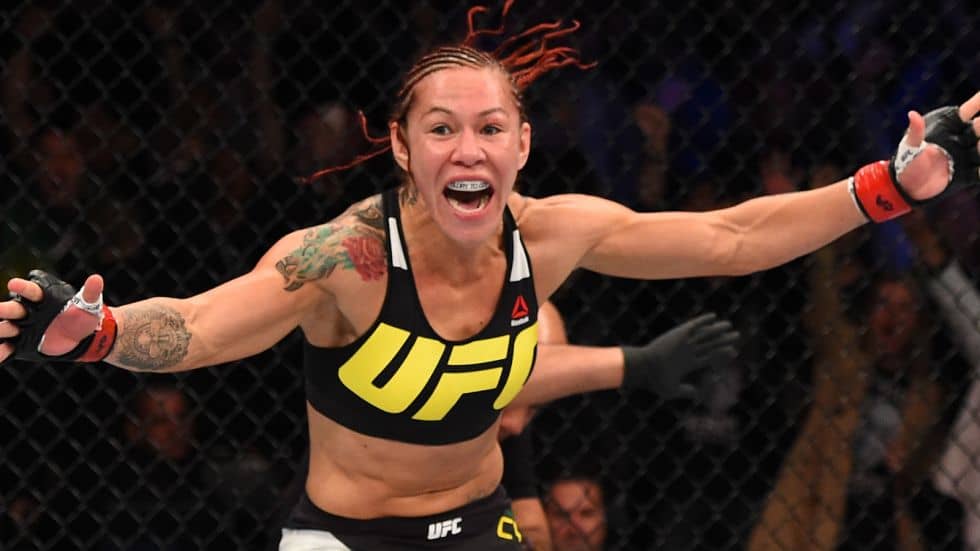 UFC women's featherweight champion Cris Cyborg has big plans lined up for her next fights.
As seen in the main event of UFC 222 event on pay-per-view at the T-Mobile Arena in Las Vegas, Nevada, Cyborg successfully retained her title against newcomer Yana Kunitskaya by picking up a TKO win in the first round.
As a result of this latest win, not only did she add to her legacy but she was able to record her second consecutive successful defense of her women's featherweight title.
Cyborg will likely next defend her belt against the winner of the UFC 225 bout between Holly Holm and Megan Anderson. She discussed her plans during a recent interview with MMA Fighting's Ariel Helwani.
"I'm okay with the plan," Cyborg said on Monday's edition of The MMA Hour. "I was supposed to fight Megan Anderson before Holly, you know? I think I wasn't going to say anything but me and Megan were supposed to fight before, she was the No. 1 contender in my division, and I fight for my division, and I fight all the girls at 135 the UFC gave me. And the only girl the UFC has at 145, they give to Holly. I really don't care anymore about this, I just want to fight whoever is going to win."
For those who may not know, the current UFC champion's contract with the promotion is set to expire in the near future.
Cyborg originally wanted to fight UFC women's bantamweight bout Amanda Nunes in July but that all changed once the promotion asked her to take the short notice fight at the UFC 222 pay-per-view event.
Nunes is recently coming off a win over Raquel Pennington to retain her title in the main event of UFC 224. Cyborg plans to have a bout with Nunes afterward her next fight later this year.
"After my fight against Holly Holm, I asked for Amanda," Cyborg said. "I told the UFC I would like to fight Amanda in July because I was adopting my niece and I need time for her, and it was going to be perfect time in July. Between this, the UFC called me and asked me to fight at UFC 222 on short notice. And I said can you do Amanda and they say the could not get Amanda for UFC 222, And I said okay, maybe I can fight at UFC 222 but I still want to fight in July with Amanda. And they said, 'Okay, Cris, the fight is going to happen.'"

"I said OK, if Amanda is going to fight in July, and fights now in Brazil and gets hurt, how is she going to fight me in July?" Cyborg said. "You guys can put me against Megan Anderson. That fight, if Amanda is hurt, I can fight Megan Anderson. I want to fight July, you guys promised me fight in July. And they say, 'No, no she's not going to be hurt, she's going to be okay.'

"They said for me, Megan Anderson is not going to have her visa ready for July," Cyborg continued. "And after, three days later, I learn they're going to fight Holly Holm and Megan Anderson. For my July, if someone is going to get hurt, she cannot fight me. I'm thinking she's going to fight Amanda in July, this is already my plan, and now she has injury after her fight, the commission give her like six months."
If you enjoyed this story, please share it on social media!