Yesterday, Ronda Rousey's longtime head coach Edmond Tarverdyan slithered his way back into the headlines by calling out UFC women's featherweight champion Cris 'Cyborg' Justino for his pupil.
Rousey was famously involved in a heated back-and-forth with Cyborg during her time as a dominant UFC women's bantamweight champion, when a bout between the two seemingly unstoppable forces was one of the hottest topics in MMA.
But with Rousey having lost her last two fights by one-sided knockout to Holly Holm and Amanda Nunes at UFC 193 and UFC 207, respectively, the shine has worn off the fight, and with Rousey currently headed for a WWE career, it's highly doubtful that she ever returns to the cage.
That didn't stop Tarverdyan, who has been embroiled in a highly-publicized bankruptcy case, from stirring up old beef and calling out Cyborg himself during The MMA Hour with Ariel Helwani yesterday:
"That's the one," Tarverdyan said. "I want that fight. When I trained Ronda, I know Ronda could beat Cyborg. I know that. Cyborg is too slow."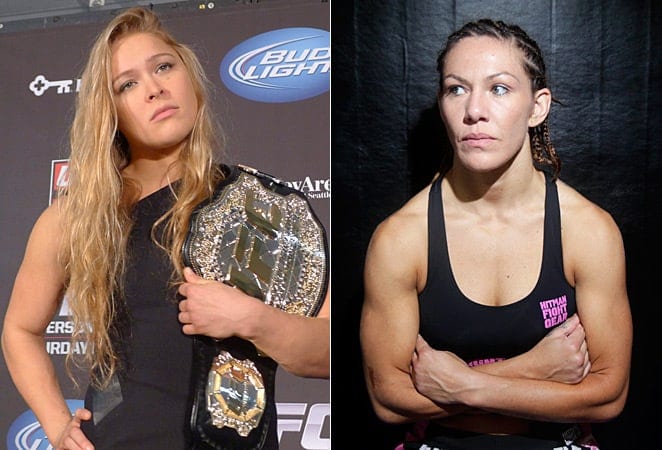 Today, Cyborg responded to the callout to MMA Fighting, offering the belief everyone already knows – that Rousey has long been checked out of MMA and would offer little resistance to the true top women's fighter in MMA. With that said, however, Cyborg did offer to face Rousey in WWE, a place where she believes her 'joke' of a coach Tarverdyan would fit in well:
"If Ronda wants to come back for a fight," Cyborg said, "I believe it's better for her to fight Miesha Tate. I'm in another stage of my career. I wanted to fight Ronda when she was psychologically well and confident.

"Now, if she wants to make a good fight for the fans, we can make it at WWE," she said. "It would fit perfectly [for her] to go to Hollywood, and for me would be another challenge in my career.

"And something brilliant, her coach would fit perfectly in her corner in WWE, he's nothing but a joke."
It's hard to argue with Cyborg's response, as the many fight fans who have witnessed Rousey look absolutely lost in the stand-up game versus Holm and Nunes can plainly see things most likely wouldn't go any better versus by far the most powerful knockout artist the female side of the sport has ever seen.
Rousey's unlikely to return to the octagon at any point, and Tarverdyan calling out the best fighter after two brutal knockout losses which many attributed to him only looks like what most have already called it – a money grab.
Would Rousey have any shot at returning to MMA if she ditched Tarverdyan?