Remember back when Cris Cyborg Justino was crushing the competition outside the UFC and had serious beef with women's bantamweight champ of the time Ronda Rousey? It wasn't that long ago, and many believed that Justino would never join the promotion where she really belonged, as hurdles seemed to continuously present themselves at inopportune moments during negotiations. For a number of reasons, including Tito Ortiz, weight, steroid allegations and the UFC's apparent hesitance, Cyborg seemed destined to serve out her career on the fringe of the biggest MMA organization.
As they often do, circumstances in the women's MMA scene changed overnight, with Ronda Rousey losing her title in a ground breaking KO at the hands of Holly Holm at UFC 193. Fast forward two pay-per-view events and it was Holm getting slept, this time by a rampant Miesha Tate at UFC 195. Suddenly the race was wide open, no longer dominated by the wrought iron grip of 'Rowdy.'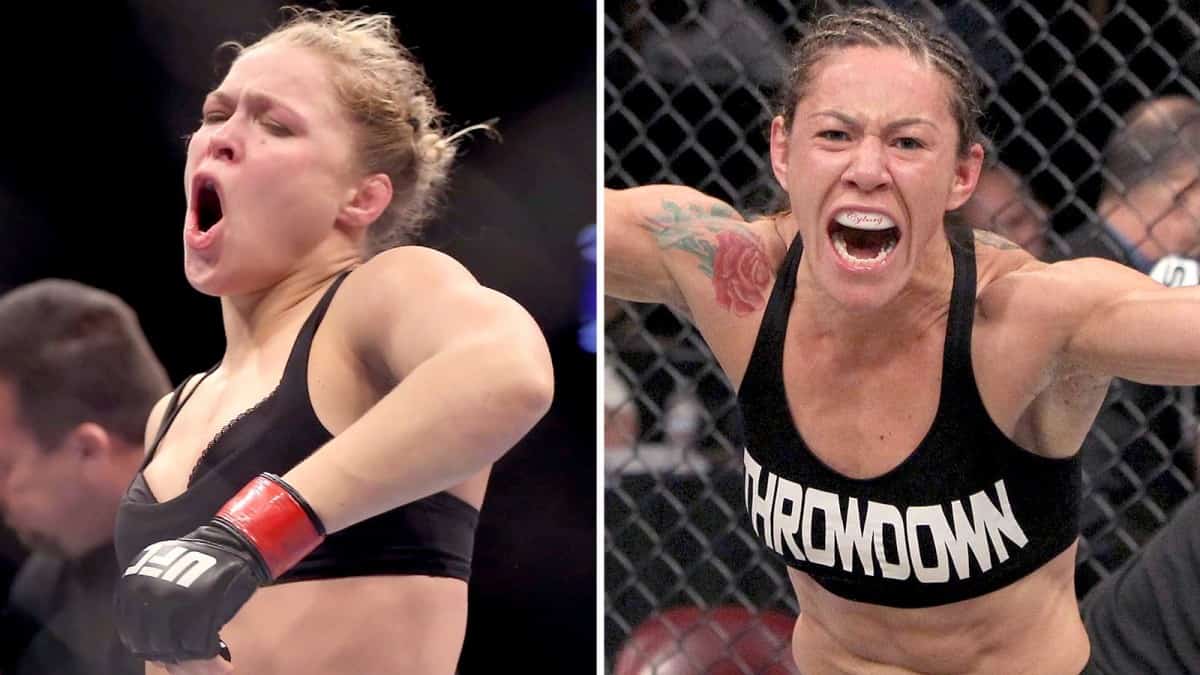 In a stark contrast to the events of previous years gone by, Cyborg's weight suddenly became a moot point. Surprisingly she was signed under the media radar, with the announcement of her UFC joining coming pretty much out of the blue. 140 pounds catchweight was the agreed limit, and she'd be facing Leslie Smith in her debut at UFC 198 this weekend (Saturday May 14, 2016).
As Rousey now laid dormant in the shadows of her first professional loss, the platform was finally set for Justino's long awaited debut, an the Invicta FC featherweight champion wouldn't have to stray far from her preferred weight division. Although not completely doused, the flames of her feud with Rousey were beaten back considerably.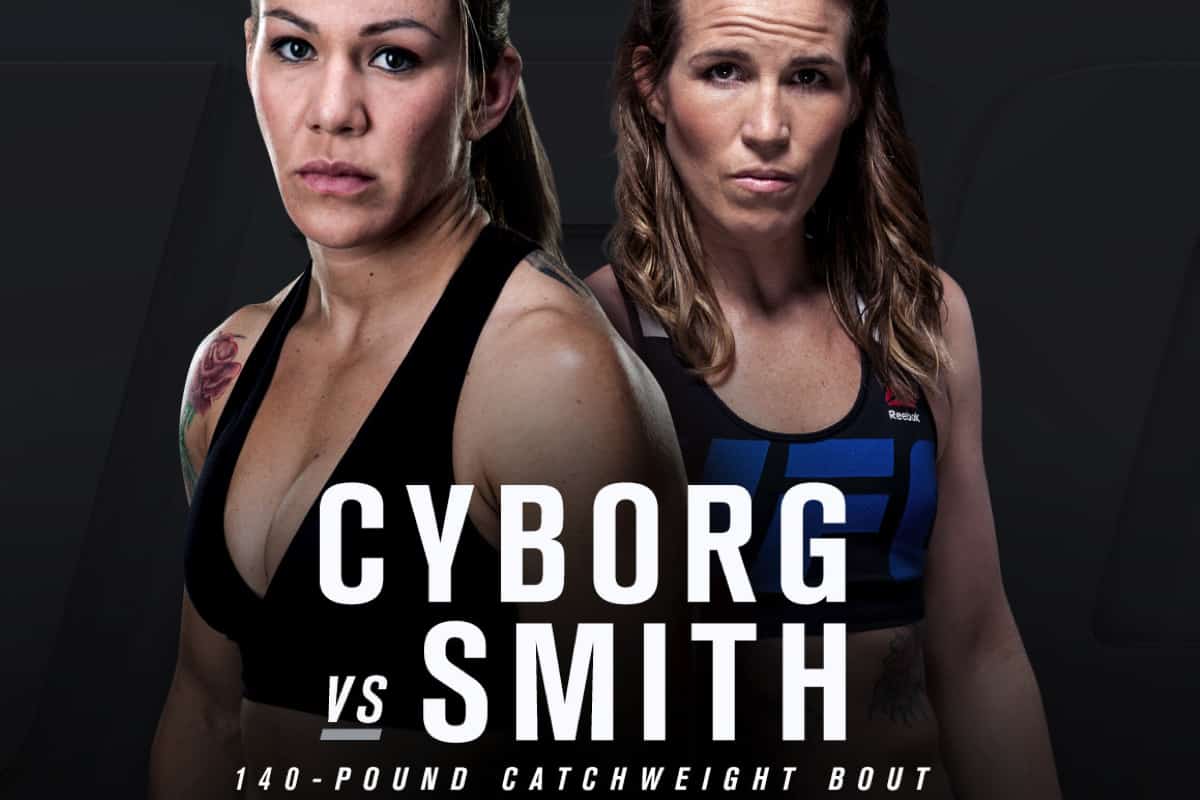 So as we await the blockbuster Brazilian-filled UFC 198 action, there's been little talk of the rivalry between Cyborg and Rousey. Rumours have swirled about the former champion's return, but her obligations to multiple movie contracts have put it on the backburner for the moment.
But one particular interview with Cyborg about 'Rowdy' is eerily accurate…
continue…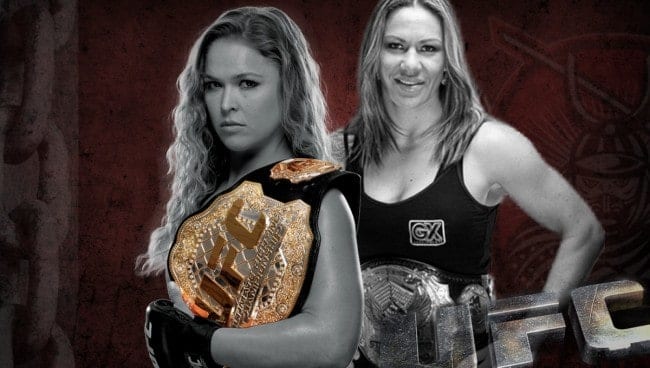 Back when Ronda Rousey was the queen of the UFC bantamweights, and trash talk for that matter, she spent a lot of time hating on Cris Cyborg. It got to the point where Rousey and even UFC president Dana White were joking about Justino 'looking like Wanderlei Silva in a dress,' and making spiteful remarks about her failed steroid test in the Strikeforce days. In a scene reminiscent of a junior high bullying scenario, Cyborg was truly subject of quite the smear campaign.
To the meat on the bone, one vigilant Reddit user has been trawling through some old articles, and came up with this gem from MMAFighting.com, where Cris Cyborg near-perfectly predicted Ronda Rousey's harrowing fall from grace and in to depression:
From May 2015, before Ronda Rousey's first loss
Ronda Rousey keep Trash talking …
When Ronda first started using my name in interviews to build hers during our Strikeforce days it use to make me mad, however it has gotten to the point that I now feel sorry for her.
You can tell she isn't happy with life. She is world champion in the UFC and has the same grumpy face no matter what picture you see of her.
In almost every interview she gives she's talking bad about people whether it is me, Miesha Tate, the ring card girls or an ex-boyfriend and the only time she ever says anything good about someone is when she is talking about herself…lol…I'm sure even she doesn't really believe she's got the best ass in MMA.
This is a girl with very few genuine friends, I mean, the UFC practically had to beg fighters to congratulate her on Twitter for making the cover of Sports Illustrated.
She has struggled to find an identity away from Judo and fighting and has used her money and popularity to build an entourage. How many of those horsewoman were around before her career took off? Would they still be helping her if she wasn't paying for their housing and helping their careers? Only she knows that answer, but there has to be a reason why a world class athlete would allow themselves to become victim of substance abuse, whether that is pain pills or other mind altering drugs. I think a lot of her attitude is from insecurities that she has outside of the Octagon away from fighting.
When my fight career is over, I will still have the same friends I had before I started. Regardless if the fight against Ronda ever happens, I can return to Brazil and continue living a blessed life with a family that loves me in a country that admires how I've represented it.
I pray Ronda can find the same happiness I have, as God has truly blessed me inside and outside the sport of MMA.
If she needs to continue bringing up my name in interviews and constantly try to put me down for my looks, or my past mistakes, it only shows me that she still isn't confident in herself.
There is a reason why she is saying she will only fight me at 135lbs, despite telling anyone who will listen that she would beat Cain Velasquez, fight Laila Ali, or whatever other nonsense she will come up with in her next interview, and that's because when she loses…she will lose her whole identity, when the cameras aren't around and everyone has gone home, I think she's just a really lonely-unhappy soul, and that's a sad way to live your life.
I know the real reason why she is unwilling to step up to 140 and it has nothing to do with my past mistakes, and everything to do with her self doubt.
If the fight finally does happen, I'm not coming for the belt, it is her spirit I'm going to break, for all the mean things she has said about me. She made it personal and that isn't something an opponent wants to do against me.