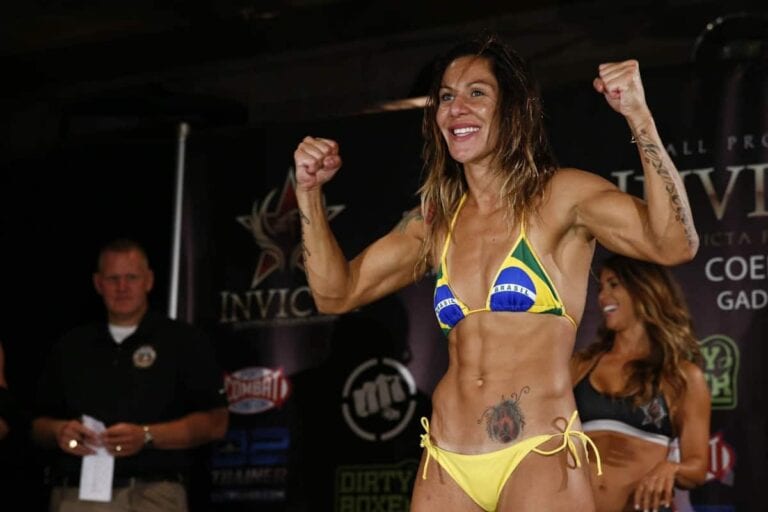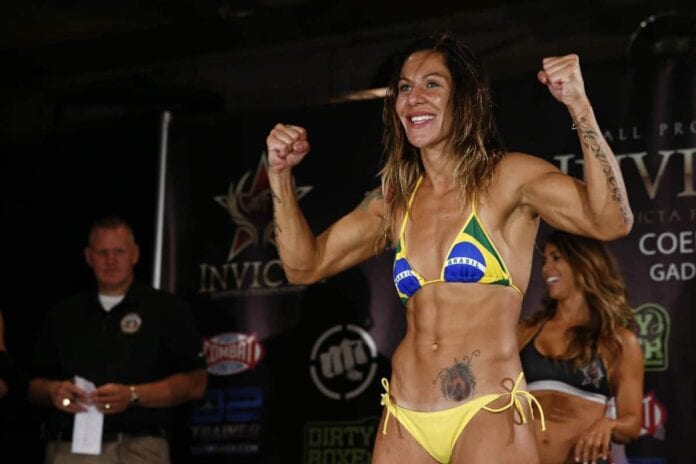 UFC women's bantamweight champion Ronda Rousey and archrival Cris "Cyborg" Justino have once again engaged in a war of words In what has proved to be a thus far fruitless attempt at getting a fight made, these two have got just about the biggest feud apart from Jones/Cormier that is still unfinished.
Speaking during the "Time is Now" media event on Monday, "Rowdy" didn't pull any punches when questioned about Justino: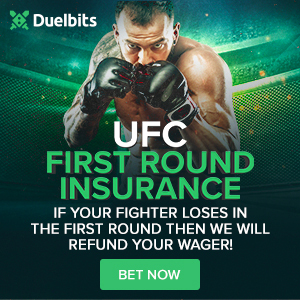 "22 hours after they announce out of competition drug testing and she asks to be released?" said Rousey as transcribed by B/R lead writer Jeremy Botter. "Does this raise any red flags for anyone else? Why am I the only person that ever mentions this? She's the one that didn't want to fight anymore. She's the one who went and found a doctor that said she was going to die if she made 135 pounds. So now, because the UFC doesn't want to have to take the risk, she has to go and make weight elsewhere and prove she can make weight safely before they can even take the risk of bringing her in. And then she says she got injured?"
"If your definition of injured is 'I took too many steroids and I can't make weight,' then she must be pretty f—ing injured right now. I don't give a s—. She's a fraud and she's terrible for the sport. And if they are going to bring her into the UFC, it is my responsibility to put her away so she can't ruin women's MMA again. But I don't think she has the right to compete. Coming in on PEDs in MMA is the equivalent of walking in there with a weapon."
Rousey had recently said that Cyborg should be charged with attempted murder for competing on PED's. The UFC champion is referring to Cyborg's failed drugs test after her 2011 TKO over Hiroko Yamanaka under the Strikeforce banner. It seemed like once upon a time only weight divisions were the halt on this fight going down, but now drug tests are thrown in to the mix.
Cyborg then replied to the MMA Underground, stating her injuries are legit:
"I'm actually a long time without fighting mma for the reason that did not invicta fc many events this year and for that reason was to fight the Lion fight. After this event I am sadly coming two injuries! I am recovering God willing I'll be ready to fight soon. Anyone who knows my work knows how much I like to compete
Hahaha, you say you want to try and kill me in the cage? but you are scared about 10 lbs? lets meet in the middle at 140lbs, I'm tired of the bully talking. Cat Zingano if you are looking for a training partner let me know, I can not wait to see you shut this girls mouth."
I think at this stage, the fight just needs to be made. The lack of contenders in the UFC, the length of this seemingly endless beef, and of course the question of time. It would be awful if these two fell in to the realm of Mayweather & Pacquiao; an eternal 'will they, won't they?' which has led on past both their primes now.
What do you think, Rousey vs Cyborg at catchweight, or should the Invicta champion have to make 135 pounds?
Follow @Rorylowkick

Follow @LowKick_MMA

Tweet