After 11 months (to the day) away from the Octagon following her second-round knockout loss to Holly Holm at UFC 193, the promotion announced this week that former UFC women's bantamweight champion Ronda Rousey will return to the Octagon against Amanda Nunes in the main event of December 30's UFC 207 from Las Vegas.
'Rowdy's' return is no doubt the most anticipated in the 23-year history of the UFC, and women's MMA has been in a state of disarray in her absence. To the surprise of most, Holm has dropped two fights in a row, the first to Miesha Tate in a shocking come-from-behind submission defeat at March 5's UFC 196. Tate then went on to lose the belt in a heavily one-sided submission loss to Nunes, marking the third woman to hold the women's bantamweight title since Rousey ruled with six straight finishes.
Those times are long gone in the ever-evolving world of MMA, however, and many are doubting Rousey can return to the effortless domination that propelled her to the enviable position as MMA's most recognized persona. The backlash Rousey faced in the days and months after her loss to Holm was unprecedented, and fostered a sort of cycle that only heaped more outrage on her when she forced herself into a self-imposed exile away from the watchful eye of the media.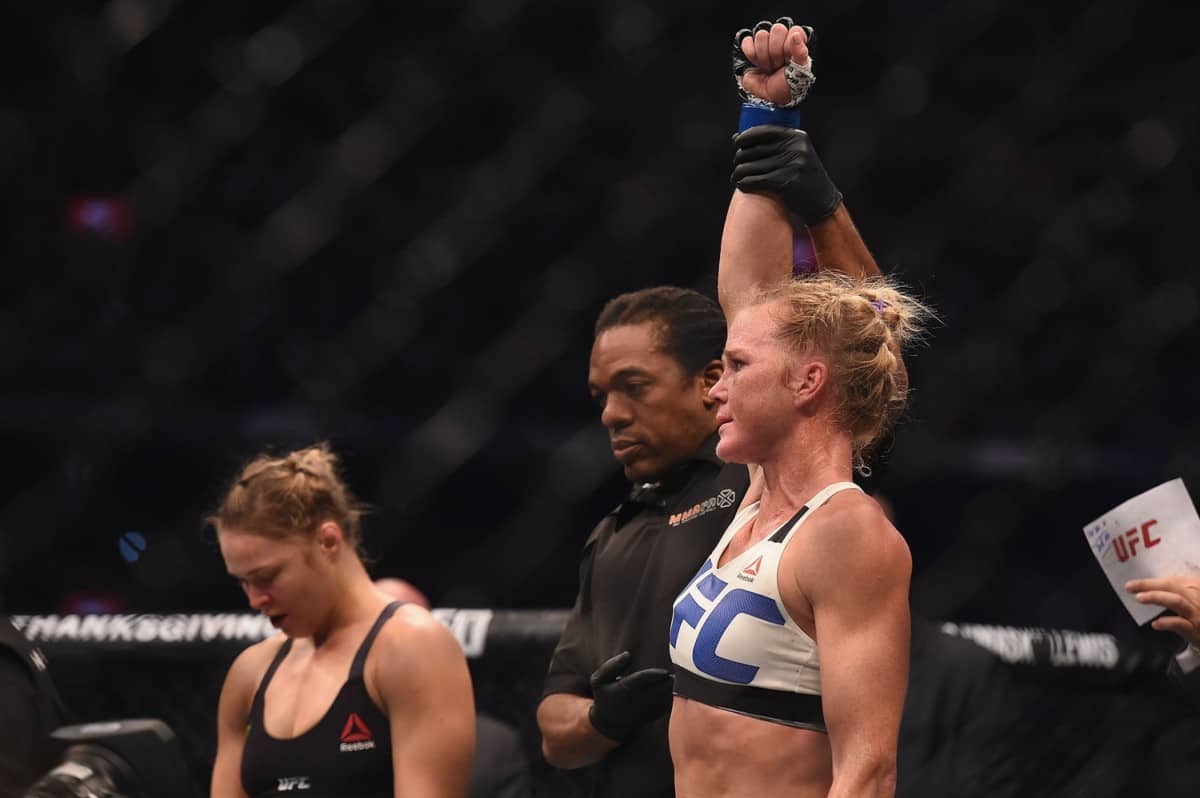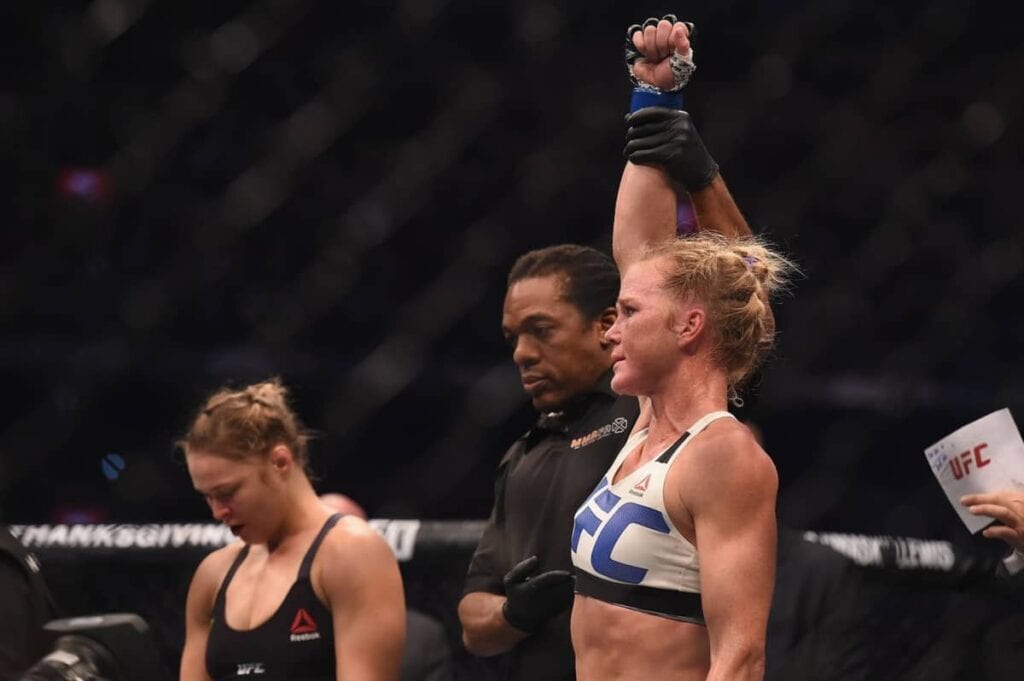 While an easy and impressive Rousey win seemed like little more than a foregone conclusion less than a year ago, MMA fans now pick the bout with a much more measured degree of caution, especially against a champion with momentum like Nunes. Many of them may want Rousey to fail yet again, but the UFC's current biggest star – featherweight champion Conor McGregor – isn't among that group of haters.
His opinion on all topics in MMA now the most desired stance in the fight game, "The Notorious" recently told Sports Illustrated there is only one thing Rousey can do, and that's silence her doubters by winning her long-held title back:
"I'd tell her to go shut them all up now," McGregor told SI by phone. "Shut them all up. Go and stake your claim again."

"I wish Ronda nothing but the best, it's good to see her back," he continued. "Some people take defeat and losses a certain way. You see how some fighters take losses. I'm happy she is ready to go again and I wish her well.

"Go and shut these people up now. Go and get what you began back. I'm excited to see how it unfolds."
Encouraging words from McGregor, who obviously knows a thing or two about returning from a devastating loss as a massive favorite after Nate Diaz submitted him in the second-round of their main event at UFC 196.
Unlike Rousey, the Irish stalwart chose to immediately face his arch rival again, scoring a close majority decision win at August 20's UFC 202 to gain his vengeance.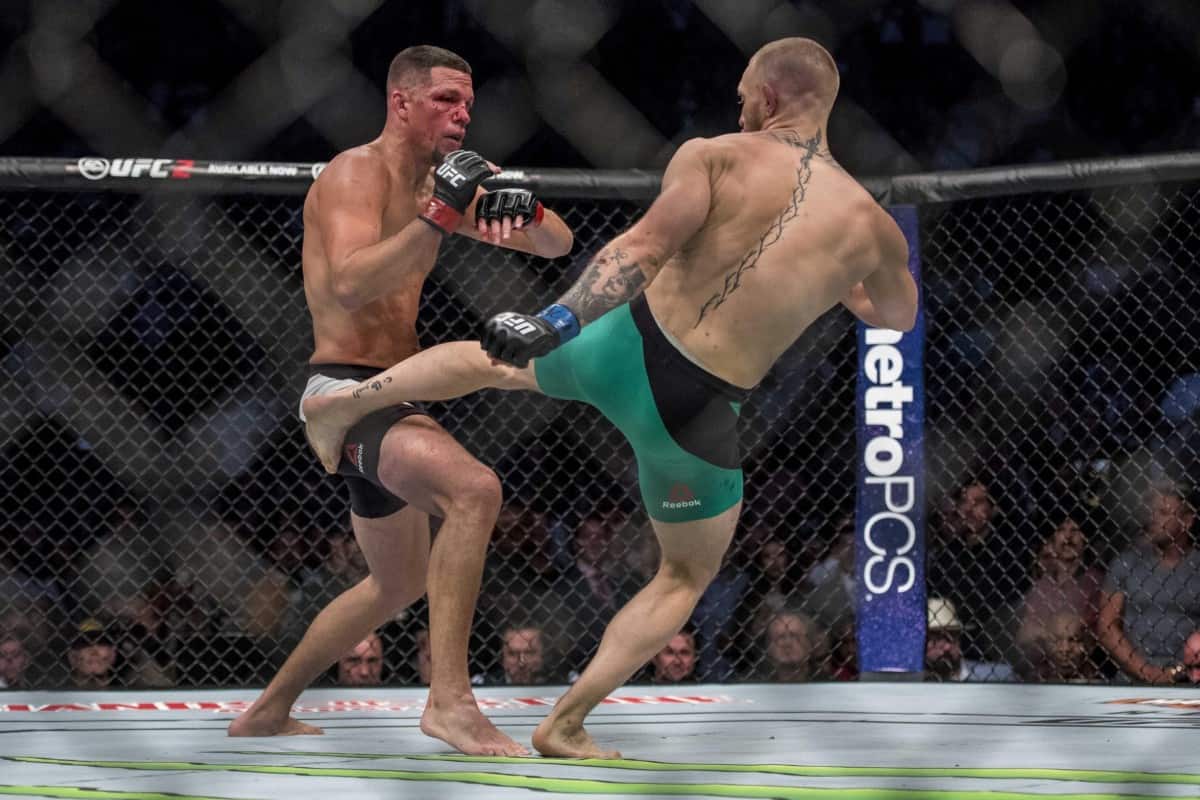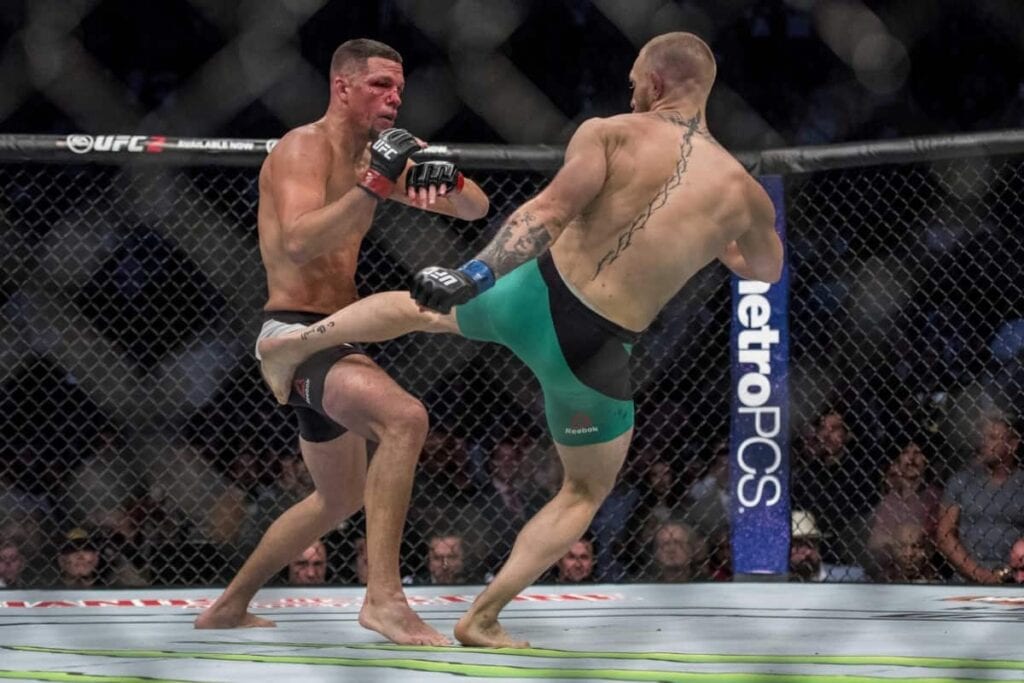 Rousey's return will be bigger than huge, as she's the only name in MMA who can stake a valid claim at McGregor's spot as the biggest star in the fight game. It's no small task, despite the fact UFC President Dana White believes Rousey is still a bigger draw than McGregor. If the returning judoka can get past Nunes in her comeback, a super fight with Cris "Cyborg" Justino potentially awaits, a fight that White believes would be the 'biggest UFC pay-per-view of all time.'
But "Notorious" is predicting that result for his awaited lightweight title bout with Eddie Alvarez in the main event of November 12's UFC 205 from Madison Square Garden in New York, a monumental fight he believes will secure in excess of two million buys.
Do you agree that Rousey still has the drawing power to topple McGregor? Will she silence her detractors as the Irish champion has urged?