Conor McGregor targets Justin Gaethje in Twitter tirade following UFC 291: 'I'll slap you around'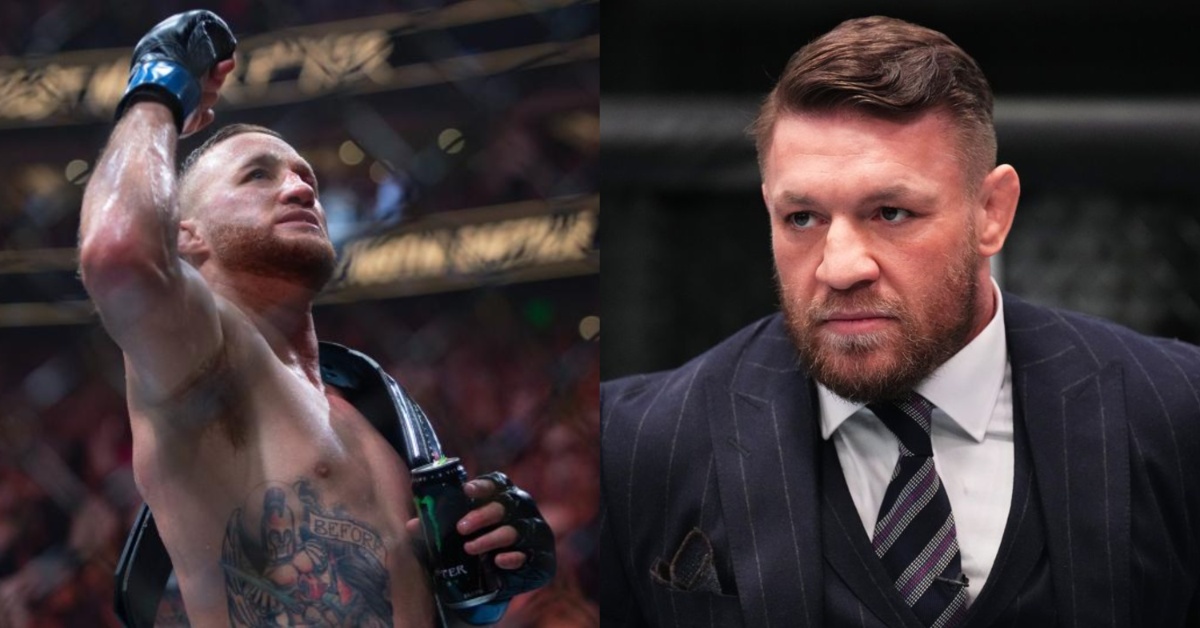 Conor McGregor is already trying to steal some of Justin Gaethje's thunder following his spectacular win in the UFC 291 main event.
On Saturday night, Gaethje evened the odds with lightweight rival Dustin Poirier, scoring a masterful head kick knockout just moments into the second round of their headliner. Now holder of the BMF title, 'The Highlight' appears to be on his way toward another shot at the UFC lightweight championship.
In true Conor McGregor fashion, it didn't take long for the Irishman to speak out on social media and seemingly challenge 'The Highlight' to a clash in the cage.
"Justin, I'll slap you around," McGregor tweeted.
The former two-division titleholder was far from done, following up his initial tweet with another. "I'm the real bmf, he can fight for pennies if he wants but I want spirits, I call the shots, I'm in it to launch shots, fuck chandler, you want it call for it," McGregor added.
Justin Gaethje Wants Another Shot at UFC Gold Next
Well, it now appears that Conor McGregor has lost interest in a scrap with Michael Chandler and instead has his sights on dethroning the newly crowned baddest motherf*cker in the UFC. Unfortunately for McGregor, the former champ-champ will likely have to get in line if he wants that fight as Justin Gaethje clearly has his sights set on trading in his BMF title for undisputed UFC gold.
In October, Charles Oliveira is scheduled for a lightweight title clash with reigning champion Islam Makhachev. The winner of that bout will find themselves tasked with taking on 'The Highlight' at some point in 2024.
As for Justin Gaethje's UFC 291 opponent, Dustin Poirier will go back to the well after coming up short in his officially unofficial title eliminator. If Conor McGregor is truly uninterested in a fight with Michael Chandler at this point, perhaps a fourth meeting with 'The Diamond' is in the cards.