Conor McGregor shares new sparring footage in return to Dublin amid links to impending UFC comeback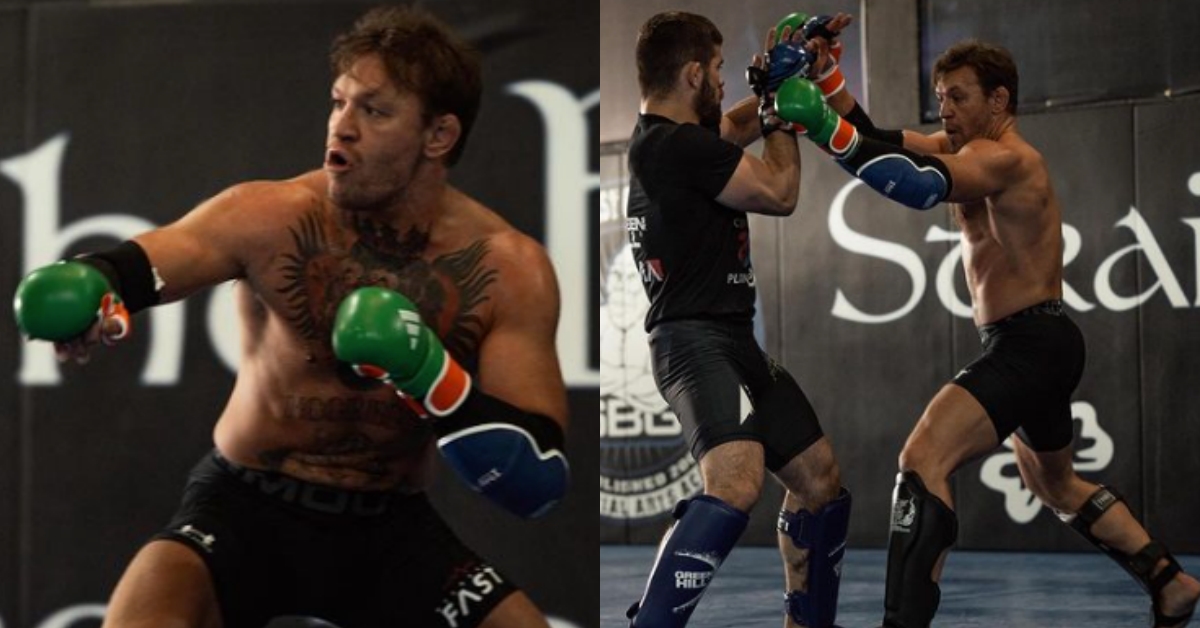 Amid continued speculation regarding an impending return to the UFC following a two-year period of inactivity, former duel-weight champion, Conor McGregor has returned to his native Dublin and Straight Blast Gym – posting new images of him trading leather with a training partner.
McGregor, a former undisputed lightweight and featherweight titleholder under the promotion's banner, has been sidelined from active competition since he headlined UFC 264 back in July 2021, suffering a fractured left tibia and fibula in a first round doctor's stoppage TKO loss to former interim titleholder, Dustin Poirier.
In the midst of a two-fight losing skid for the first time in his professional mixed martial arts competition, Crumlin native, Conor McGregor has served as an opposing coach on The Ultimate Fighter 31 earlier this year, coaching against one-time lightweight title challenger, Michael Chandler.
And despite yet to book an official Octagon return, the recently-turned 35-year-old is expected to fight former Bellator MMA gold holder, Chandler at the welterweight limit in his return to active competition.
Furthermore, at the time of publication, McGregor has yet to submit any testing samples to anti-doping agency, USADA (United States Anti-Doping Agency), with his manager, Audie Attar expecting a return next year rather than this annum, claiming the former is going to "do things the right way"  in regards to a comeback.
"One of the things everybody forgets is that Conor (McGregor) was one of the most tested athletes when he was competing, and we're going about things the right way," Attar said. "We're in active discussions with the uFC< we've spoken to USADA, and we're going to do things the right way."
"That's all I'm going to say about that," Attar explained. "The thing about Conor McGregor is, people will speculate and stories run wild that are nine times out of 10 very inaccurate and false, so that's all I'll say about that. But certainly, he's looking for a comeback in 2024." 
Conor McGregor posts new sparring footage ahead of UFC return
And returning to his native Dublin over the weekend, McGregor took in some training at SBG in the capital, sharing new images and footage of his recent sessions on his official Instagram account, with the caption, "Honey, I'm home!"