UFC icon Conor McGregor Reacts to Snoop Dogg's Declaration that he is 'Giving Up Smoke'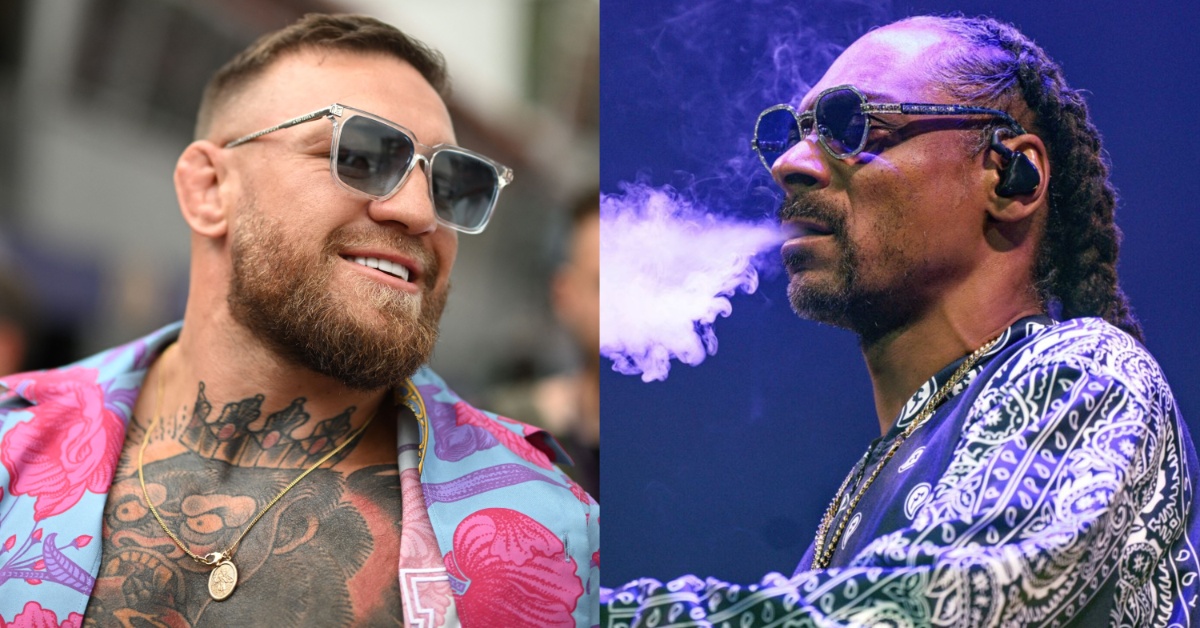 Conor McGregor reacted to news that hip-hop artist and film and television star Snoop Dogg is "giving up smoke" after decades of being associated with his use of the sticky icky.
Earlier today, Snoop Dogg, real name Calvin Cordozar Broadus Jr, revealed that he is giving up the recreational herb for family reasons."I'm giving up smoke," he wrote. "After much consideration & conversation with my family, I've decided to give up smoke. Please respect my privacy at this time."
At one point, the 52-year-old megastar was accused of smoking between 75 and 150 units each day.
Roughly an hour after Snoop Dogg's reveal hit social media, Conor McGregor offered up a lengthy response showing his support for the D-O-Double G's decision.
"Ladies and gentlemen, a mega announcement; a major announcement," McGregor said in a voice note on X. "The icon that is Snoop Dogg is off the marijuana. He is off the weed. He is actually off the smoke. After deep consideration with his family, he has decided to give up the smoke was his exact terminology. God bless that man. God bless the legend Snoop Dogg. I wish him all the best. Bravo.
"He runs it. Sometimes you gotta say to yourself, you run it, it doesn't run you. That man runs that game, it doesn't run him. So I wish him all the best" (h/t Sports Bible).
Snoop Dogg Recently Appeared at Conor McGregor's Black Forge Inn
In September, Snoop Dogg visited Conor McGregor's Black Forge Inn pub while in town to perform at the RDS Arena in Dublin.
"We were in the Black Forge Inn a few weeks ago. He had an amazing show in Ireland and we smoked a little bit after it. God bless him, what an icon," McGregor added.
"I am actually interested. He's 'off the smoke' was the term used but does that mean edibles? Maybe he will look to wean off it over time. What is the approach? If it is the smoke, just the smoke, that's the way anyway because carcinogenics into the chest, no matter what it is, is a no."
"I've been off them for a few weeks here in the Middle East and I'm feeling so much better for it. I've had pockets of difficulty with it, but what type of human being trying to get the best of themselves would inhale carcinogenics into their chest cavity. It is stupidity."