Conor McGregor is inviting the former UFC heavyweight world champion Francis Ngannou to work together under the same management team.
Cameroon's Francis Ngannou is now a free agent as he recently walked away from his UFC contract, vacating his UFC heavyweight title. In a lengthy interview with Ariel Helwani, Ngannou explained that he struggled to come to an agreement with UFC management. It came to light that Ngannou was not working with a management team but instead electing to represent himself throughout the negotiations.
Previously, Francis Ngannou was working with the Marquel Martin of the agency Creative Artists Agency (CAA).
Former two-division world champion Conor McGregor is jumping at the opportunity to get Ngannou on his team. McGregor's close friend and business partner Audie Attar is the owner of Paradigm Sports. Paradigm represents athletes such as McGregor, Cedric Doumbe, Israel Adesanya, Jiří Procházka, Leon Edwards, Manny Pacquiao, Michael Bisping, and several others.
Conor McGregor invites Francis Ngannou
After the tell-all interview, Francis Ngannou had with Ariel Helwani, Conor McGregor sent him an invite to Paradigm on social media. The Irish superstar said:
"Correct representation is imperative. Seek [Paradigm Sports]!"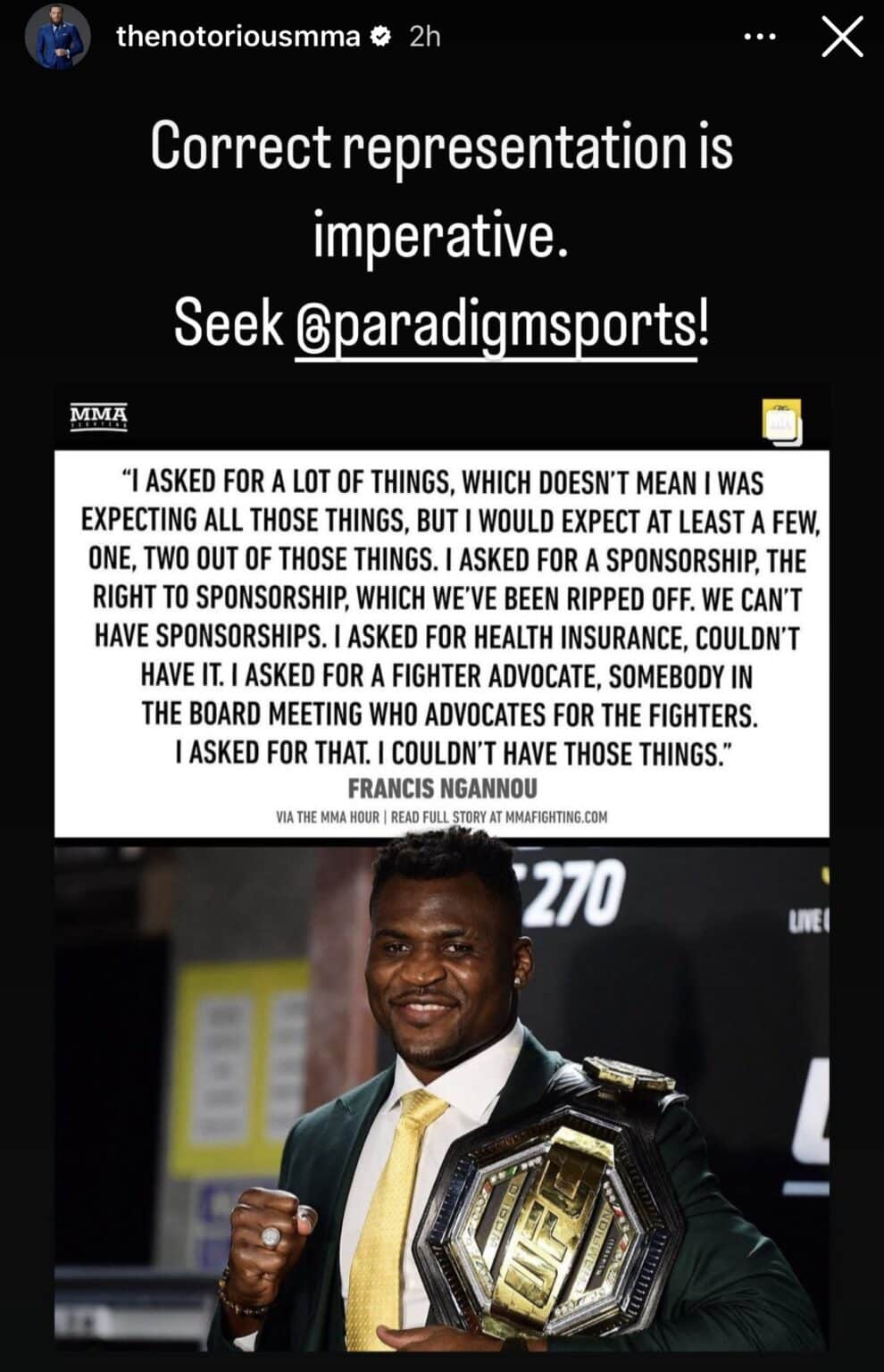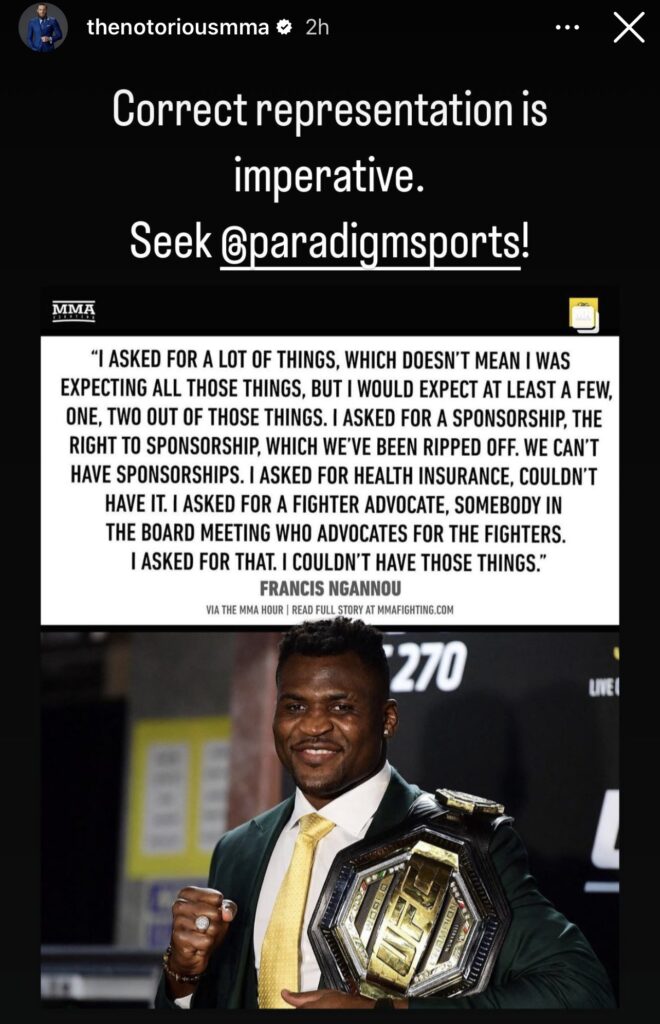 Francis Ngannou explained to Helwani that it was not just about the money when he was negotiating with the UFC. The Cameroonian-born athlete was looking to get health insurance for all fighters under their roster, fighters to have a representative to work alongside the UFC, and he wanted UFC athletes to be able to have in-cage sponsors again. Ngannou reports that he walked away from an approximately $8m per fight offer.
The 33-year-old athlete is now the hottest free agent in MMA. Bellator, PFL, BKFC, ONE Championship, and more are speculated to have already begun sending offers to the Cameroonian fighter. Although, last year, Ngannou stood across from heavyweight boxing star Tyson Fury. It sounds as though Ngannou is most interested in trying his hand at heavyweight boxing.