Last night, No. 8-ranked welterweight Colby Covington released a tweet offering 'dirt that would ruin Tyron Woodley's' life' in response to "The Chosen One" demanding a public apology from Dana White for his public trashing of his UFC 214 win over Demian Maia, without which Woodley promised he would release the UFC president's own dirty laundry.
The tweet came about as a strange voicing of support for the polarizing UFC executive, who seems to have largely fallen out of favor with UFC fighters from Jon Jones on down the roster for a variety of reasons ranging from his head-scratching public humiliations to the more impactful topic of fighter pay and treatment in the promotion.
However, the rising Covington took a different route than we've seen from many fighters lately and chose to side with his employer in a dramatic crusade against Woodley. Check out his controversial social media post:
Don't worry boss @danawhite I know some serious dirt on @TWooodley that would ruin his life. #fake https://t.co/MK9SdXRgge

— Colby Covington (@ColbyCovMMA) August 1, 2017
Covington's somewhat surprising tweet was not surprisingly blasted by at least one UFC athlete, as lightweight Kajan Johnson clapped back that any fighter who chose the company over his own fellow fighter in a situation like this was the lowest form of combatant:
Those fighters that stand for the company against their fellow martial artists are the lowest of the low. #houseninjas #ufc

— Kajan Johnson (@IamRagin) August 1, 2017
It's far from shocking to see a tweet exactly like this during an uncertain period where many fighters cannot even afford to make it through a top-level camp in order to fight in the UFC based upon their low wages and sponsorship money from the UFC's apparel deal with Reebok.
But Covington apparently doesn't care about all the fighters who are struggling to simply make it to the octagon.
The rising 170-pound force was contacted by MMAJunkie for a response to the Woodley tweet and the backlash that came with it, and his answer was merely that of a man who is trying to get paid:
"What I would say is, where's the money?. It's all about the money in this game. I'm trying to get the No. 1 spot and make a financially better future for me and my family. (Expletive) everybody else."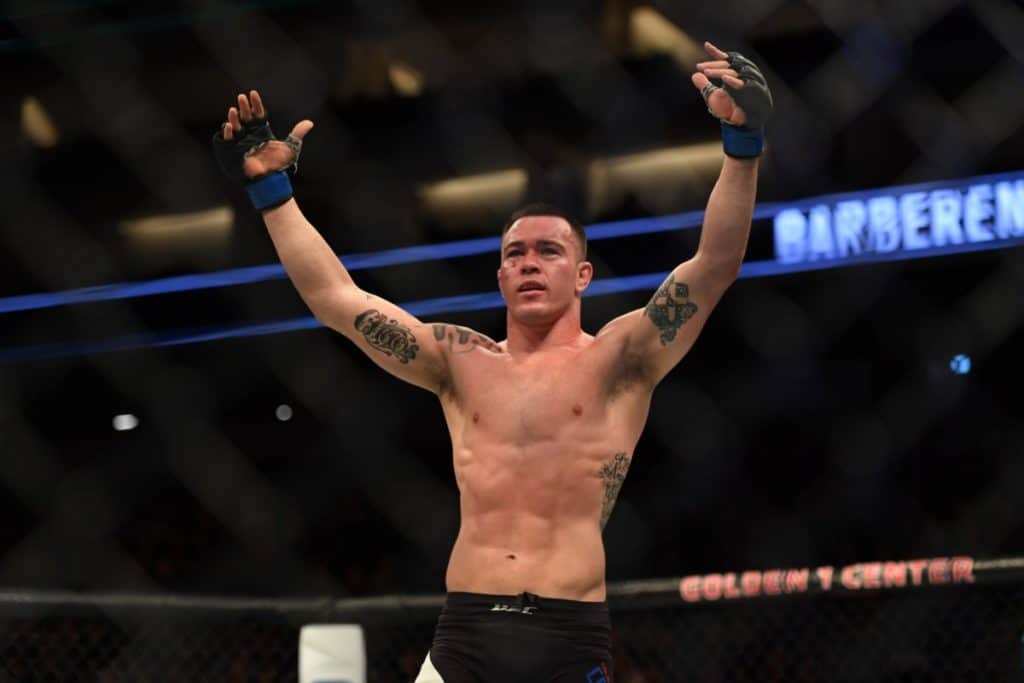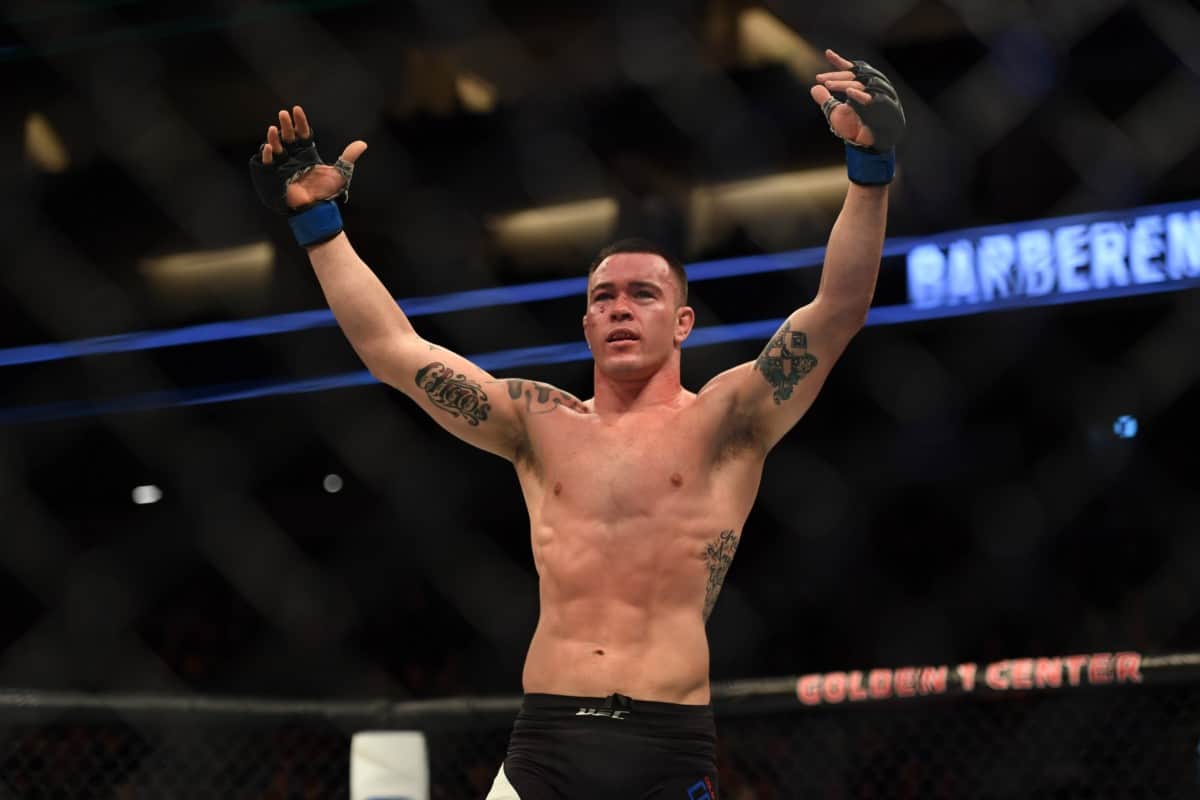 'F—' everyone else, indeed, but it's this kind of attitude that has left a large percentage of the UFC fighter base to stay unable to organize and negotiate for better wages, treatment, and working conditions for themselves, as they consistently maintain a narrowly and inwardly focused mindset that rarely allows them to fight for what they should be getting collectively, rather than just themselves and to a lesser extent, their team.
Anyway, back to Covington's harsh threat towards the champ Woodley, which he said was "half a troll" and half serious. Overall, Covington said it was just what it obviously appeared to be – a chance to get his name out there and in the mix in an increasingly social media and trash talk-driven MMA world:
"It's a career move, if you want to call it that," Covington said. "I'm looking for big fights, and I've got to promote and market myself any way I can. If people hate me and want to see me get knocked the (expletive) out, then sign someone the (expletive) up. I guarantee there's not a man in the world that can knock me out now. It's just a reminder that I am the No. 1 best fighter in the world right now."
A bold claim to be certain, but not one we haven't seen from Covington in one way or another before, as he previously claimed that he 'tore Woodley in half' when the two trained at American Top Team (ATT) in the past. Woodley owns an ATT affiliate in his native Missouri, but the fact that he's not in Coconut Creek full-time has lead Covington to believe Woodley isn't a true teammate. "Chaos" then took the talk a step up and called him a "fake champion:
"He was here in the beginning, and he has an ATT gym – but at the end of the day, he has what I want. He's trying to ruin this sport. He needs to know that I'm here, and I want what he has."

"When I first met Tyron, he acted real fake to me. I just think he's a shady person. His character is not good. So I'm not afraid to attack his character, because he's not everything he says he is. He's a fake champion."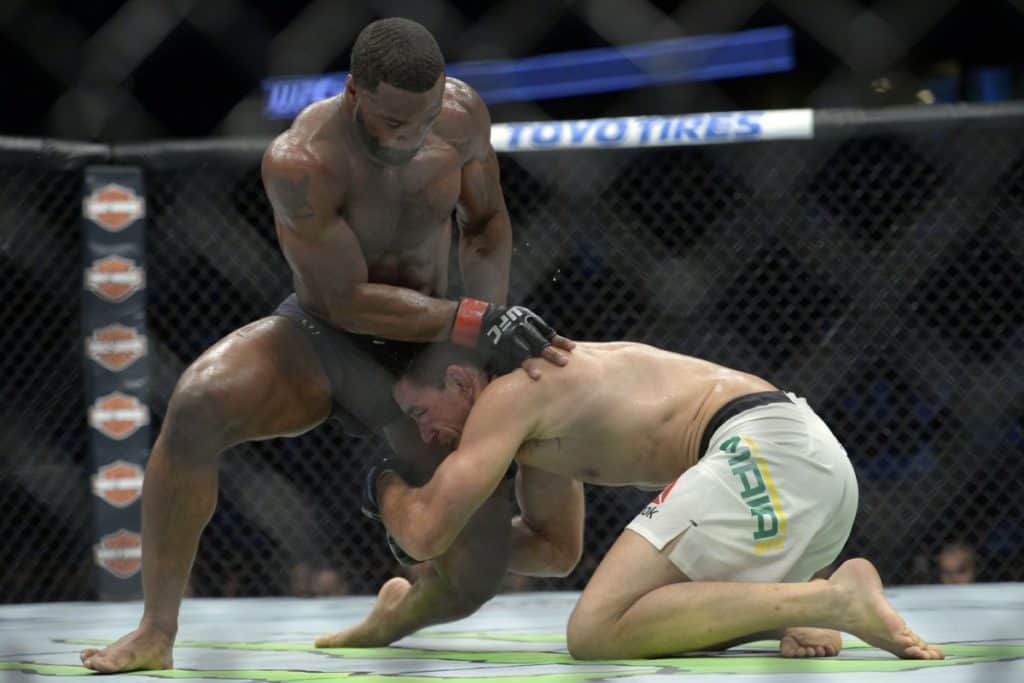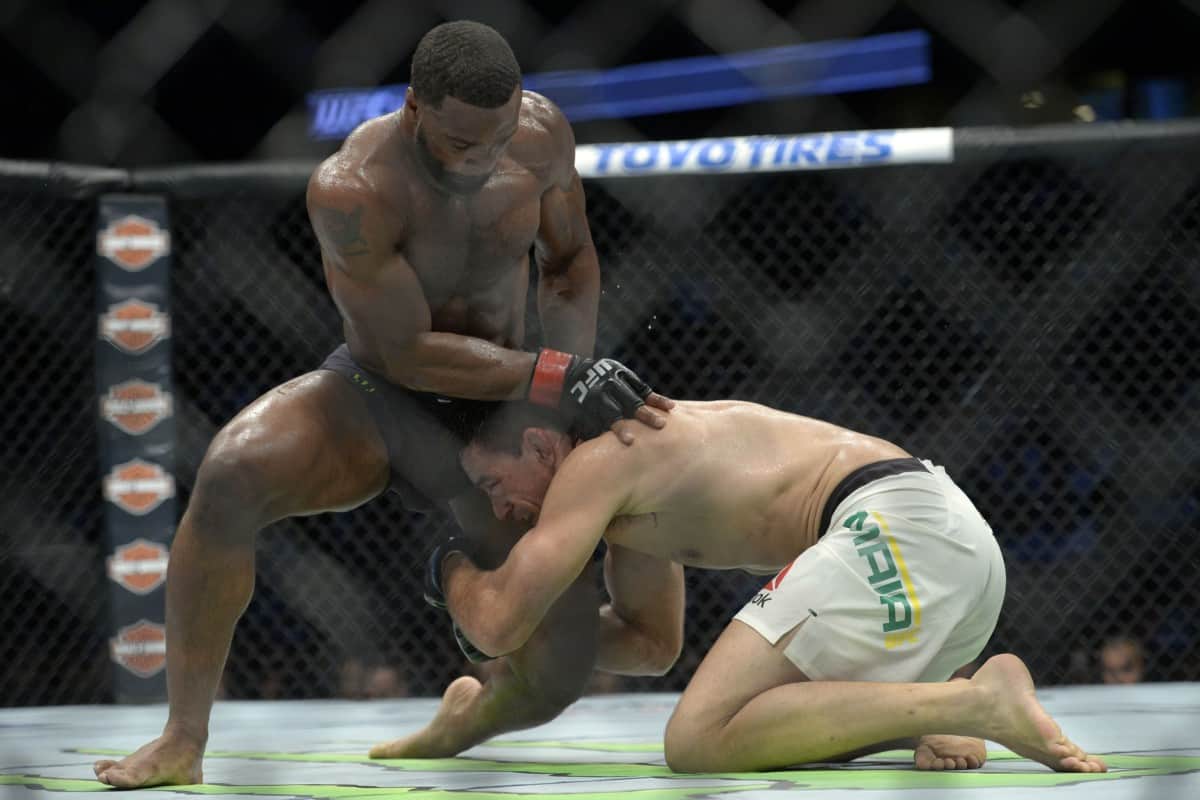 After sustaining an injury and putting on his second straight snoozer in the octagon, Woodley has been called just that, in one form or another, quite a bit in the last two days following his tepid win over Maia. Covington made note of that and went several steps above White's public bashing of the fight by pointing out, like many have, that Woodley is currently playing it safe and has little gas tank to expend over a full five-round fight:
"I thought it was pathetic," Covington said. "I've got some better footage of him in the gym throwing a strike. It was bad. He fights conservative. He's not a real fighter. He doesn't want to get into a tough fight. He's got no gas in the tank, which is why I think it's a good stylistic matchup for me. He explodes for one or two punches, but that's about it. He plays it safe."