Exclusive – Colby Covington calls Islam Makhachev an 'Easy' win: 'I dust him inside of three rounds'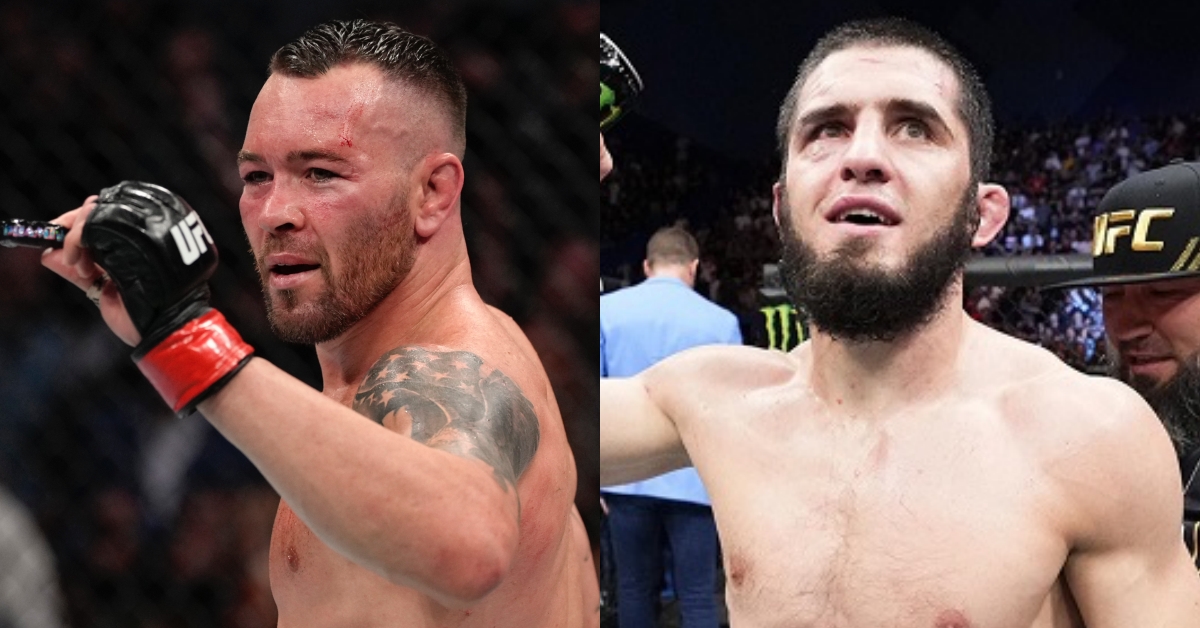 Colby Covington believes he would dispatch Islam Makhachev within three rounds should they ever square off inside the Octagon.
The often controversial love-him-or-hate-him welterweight contender is slated for a 170-pound title fight against reigning champion Leon Edwards later this year. When and where that takes place is still yet to be determined, but Colby Covington has kept busy in the interim, calling out practically every other fighter on the roster. That includes lightweight titleholder Islam Makhachev.
Speaking with James Lynch in a LowKick MMA exclusive interview, Colby Covington was asked how he sees things playing out in a potential superfight between himself and the Dagestani destroyer.
It would play out the same way that the guy that knocked him out last time he got beat in the UFC Octagon played out," Covington said. "I trained that guy Adriano [Martins] for that fight so I was telling him the whole time, 'Dude, check right hook right to him. Just hit a right hook. He's not ready for that. He's not keeping his left hand high.' That's what Adriano did. Went out there and knocked him out."
Colby Covington Claims Khabib Nurmagomedov Was Afraid to Fight Him
Colby Covington believes as a southpaw, he would present a lot of problems for Islam Makhachev. He also finds it humorous to suggest that the Dagestani champion could legitimately compete in the welterweight division despite barely getting past featherweight titleholder Alexander Volkanovski.
"He's a southpaw like myself and [Makhachev] doesn't do good against southpaws," Covington continued. "Look how much trouble he was having with that little short midget from Australia, Volkanovski. Dude, he's a 145 featherweight and you want to come to 170 now and talk this big game. He knows what would happen, just like his daddy Khabib [Nurmagomedov] knew. That's why Khabib never came to 170. Because he knew King Colby was here. He knew he couldn't outwrestle me and that's what those guys from Dagestan do.
"They try to outwrestle these guys. I'm a way better wrestler and my accolades speak for themselves. Division I All-American national champion. Could have been a freakin' Olympic champion if I had went for it, but I rather fight in the UFC because it's the best organization in the world."
Of course, Colby Covington will first need to get past Leon Edwards before a potential superfight with Islam Makhachev can be taken seriously. But if he manages to capture his first UFC championship, 'Chaos' says Makhachev will make for an easy first defense of the welterweight crown.
"The matchups great. I love the matchup. Makhachev can't beat me in wrestling. He can't beat me in striking and he definitely can't beat me in jiu-jitsu. It's a pretty easy matchup for me. I think I dust him inside of three rounds and it would be an easy first title defense and a big one. Champion vs. champion. He's earned his stripes in this company, but there's a guy that's just a little bit better than him and that's the reason why he ain't came up to 170 yet," Covington concluded.