Colby Covington brought food to broke teammate Themba Gorimbo during UFC fight week: 'He's a great man'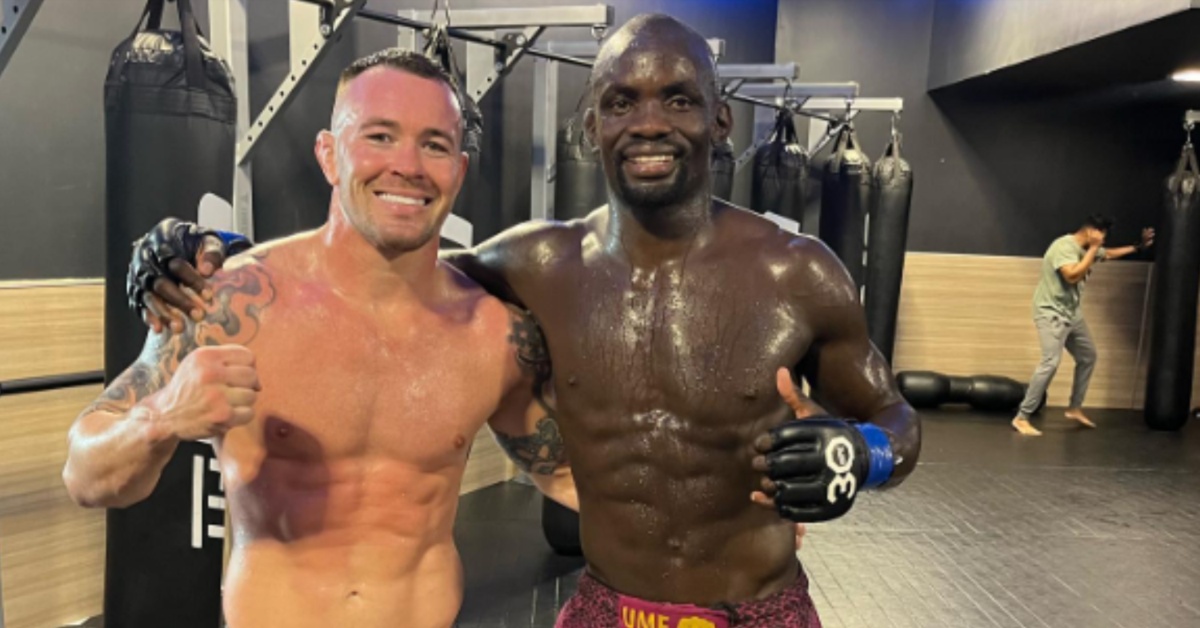 With little money to his name, Themba Gorimbo revealed that welterweight gatekeeper Colby Covington went out of his way to bring him food while he was training for his UFC Vegas 73 bout.
Themba Gorimbo picked up a big win on Saturday night, besting Takashi Sato in the evening's opening bout to become the first Zimbabwean fighter to score a victory inside the Octagon. It was a much-needed W after coming up short in his promotional debut against A.J. Fletcher three months prior. Following the contest, Gorimbo addressed members of the media at a post-fight press event where he revealed that following his unsuccessful first appearance, many friends and family members chose to cut ties with him.
"I want to be honest; I know it might hit some people, but the truth must be told as it is, if you love me or hate me, it is what it is. But it kind of hit me that after the fight, my coaches went to a party, whatever. I was in that room all by myself, crying, crying over myself," Gorimbo said.
"Everyone just kind of moved away. Straight after my loss, when I got home. Everybody [looked at me] like a guy that was smelling like sh*t. You know, people kind of ignored me. People that I helped kind of ignored me. A lot of people, even people that were close to me, some of them are called my friends…even my own brother, man. I love my brother because my brother is my blood at the end of the day. But the truth must be told me; it hurts me so much that I do so much for people.
"Bro, I do so much for people. People might not tell you, but I do so much for people back home. And for them to do what they did to me, I hope the Lord forgives them."
Themba Gorimbo Calls Colby Covington a 'Great Guy' Following First UFC Win
Determined to make the most of his opportunity, Gorimbo changed coaches and moved his training camp to MMA Masters in Miami once he had booked a second fight inside the Octagon. After making the expensive trip, 'The Answer' had just $7 left in his bank account going into fight week. Fortunately, Gorimbo received some much-needed help from an unexpected source.
"Colby Covington, he is such a great guy, man. Colby Covington sometimes would bring food for me at the gym," Gorimbo said. "People say what they say and want to avoid him, but that guy's a great man. You have to know him to kind of know him. Just like me…You know, at the end of the day is business."
Scoring a win in his sophomore appearance, Themba Gorimbo will see his bank account once again replenished. With the money, he hopes to permanently relocate from Africa to Miami in the near future.