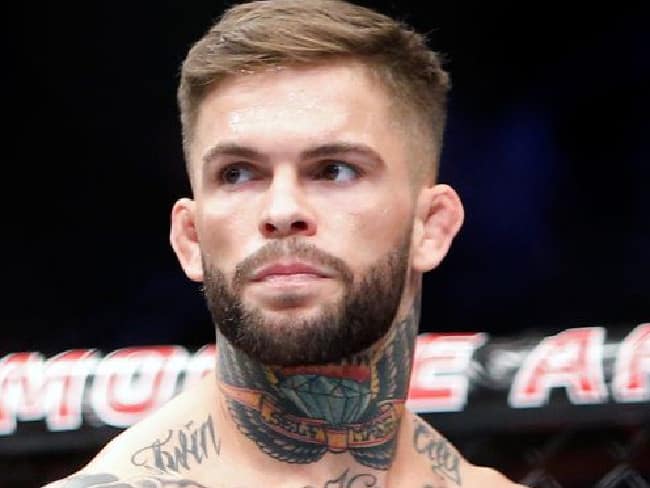 Cody Garbrandt is preparing for a big rematch this weekend and while promoting it, he revealed that there is a good reason for him getting a second chance at the UFC bantamweight title against champion TJ Dillashaw.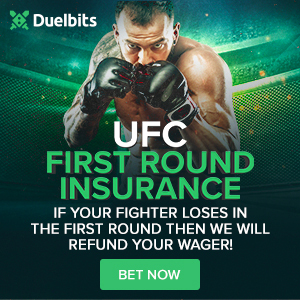 If you recall, their first fight went down at the UFC 217 pay-per-view event at Madison Square Garden in New York City in November where Dillashaw finished Garbrandt to win back the bantamweight title. Now, the promotion has booked the rematch between these two fighters for the upcoming UFC 227 event.
Garbrandt stated in a recent interview that despite the fact that he was finished in their first fight, the UFC wants him to be the champion after the issues with the UFC trying to book Dillashaw against UFC flyweight champion Demetrious Johnson.
"The simple fact is, T.J. didn't want this fight, [the UFC] had to basically tell him," Garbrandt said at the open workouts yesterday (transcript courtesy of MMA Fighting). "He wanted to go down and fight Mighty Mouse. Even if he didn't want to fight me, you didn't see him wanting to fight Dominick [Cruz]. Dom has a win against him. He wants the easiest style match-up. He didn't want to fight me – lord knows he doesn't want to fight me, he knows what I bring to the table – Dominick's already in his head with a win over him so he says, 'I'm gonna go after Mighty Mouse.' For what? Mighty Mouse is 125 pounds."

"That's the thing, that was my whole idea," Garbrandt said. "I ended up hitting up Sean Shelby and Dana White, saying I'm gonna knock T.J. out and then go down and fight Mighty Mouse. That was my original thought. T.J. stole that from me, stole everything from me. If the UFC wanted that fight to prosper, they would have made that fight happen. They don't want that to happen. They already moved on. They want me to be the champ, that's why the gave me the rematch. They called me and offered me the fight in March, T.J. turned it down and made all these excuses and I had to wait all the way until August to fight him. I was ready to go way before that. I told my manager, 'I'm ready to fight. I don't want to have my return postponed.'"

"New blood, it's fine," Garbrandt said. "I'm glad these guys are going out there and putting on performances but who are they really fighting? I'd rather fight a guy that's stapled himself as pound-for-pound, Demetrious Johnson. I think that's the next fight to be made after I demolish T.J. on Saturday."
The UFC 227 pay-per-view event is set to take place on Saturday, August 4, 2018, at the Staples Center in Los Angeles, California with the the main card airing on pay-per-view at 10 p.m. ET while the preliminary card will air on FX at 8 p.m. ET and the promotion's streaming service, UFC Fight Pass.