The current situation that former undisputed light-heavyweight champion Jon Jones finds himself in was somewhat sealed last night (Friday July 8, 2016). The B sample from his failed drug test conducted on June 16 came back positive, erasing what slim chance 'Bones' had of potentially being cleared due to a laboratory error or some other mitigating factor. His removal from the UFC 200 rematch with 205-pound boss Daniel Cormier was somewhat softened by his replacement by Anderson Silva, but the fact remains Jones' sudden scratching made a big dent on the biggest UFC pay-per-view of all time.
Cormier was distraught, UFC president Dana White was visibly shaken and uncharacteristically lost for words, and the interim champ Jones appeared with tears streaming down his face when addressing the media about the USADA (United States Anti Doping Agency) violation. Initial reports are sketchy at best, but White indicated the troubled young 'Bones' had popped for multiple banned substances.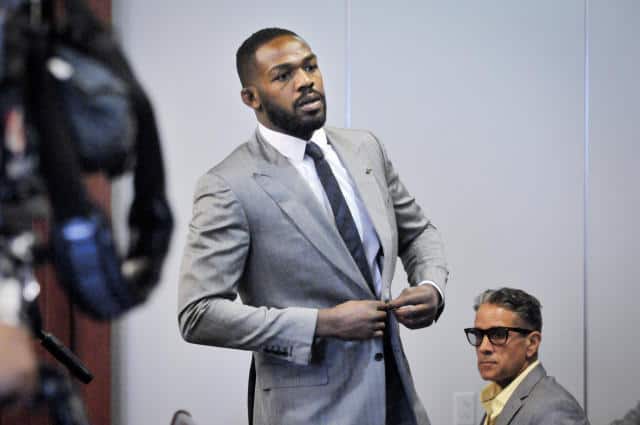 Given his past discrepancies and his unchallenged role as the biggest heel in MMA history, Jones has faced some harsh criticism since this saga erupted. Surprisingly Cormier remained reserved in his opinion of 'Bones' during this latest tribulation, but one former light-heavyweight champ in Chuck Liddell is not as tactful. "The Iceman' and Jones have exchanged many words in recent months, with Liddell claiming Jones is the 'Floyd Mayweather of MMA' and predicting he could knock the younger man out, and in response the 28-year old mocked the ex-champion using his favorite troll tool of Instagram.
Speaking to MMAMania.com on the subject of Jon Jones, the notoriously hard hitting Chuck Liddell verbally swings for the fences: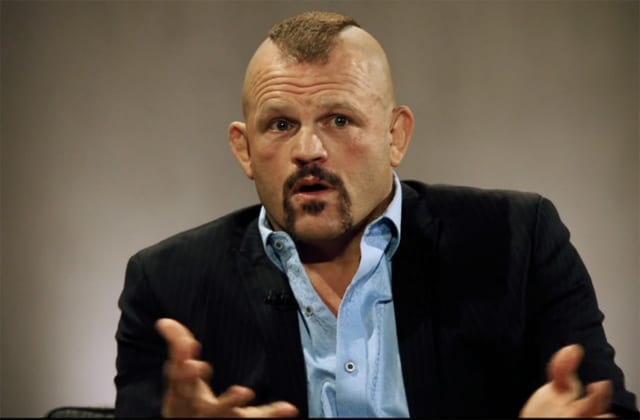 "Don't be crying, you know you took something. Really? I mean, 'Someone slipped it in my drink. It must've been one of the supplements I was taking.' At this level you didn't check the supplements you were taking and make sure they were cleared? I had my own supplements. I made sure they were cleared. I used to go make sure they were cleared by Nevada State Athletic Commission when I was fighting. I wasn't taking anything that might jeopardize me getting in trouble for a fight. Crying? You chose to take something. You got caught. Are you crying because you got caught or are you crying because you feel bad? What? I don't get it. He's his own worst enemy. He can't stay out of trouble."
"I've seen quite a few guys down on the lower end that are very self destructive, but just don't quite make it to where he made it," he continued. "He made it to the top and imploded. Maybe he just couldn't handle it. I don't know. It's just one of those things. He needs to reevaluate what he wants to do and either decide to start making the right choices and good choices and try to mount a comeback or just let it go and do something else."
"It's one of those things, if you are going to do it, if you are going to drug test, you should do it this way," he said. "You should do whatever you can to catch everyone. You should deter people. If you want to clean up any sport, you need to do it in a way that makes it's hard to not get caught and if you do get caught you need to punished them severely. You start losing two years and guys will think maybe it's not worth it. Maybe it's not worth trying to get that little extra boost or whatever it is you were trying to do. You get guys to actually think about it and make good choices. Think about consequences when you do something."
So there's no sympathy on the way from Liddell, but the big questions are which drug(s) Jones popped for, and how USADA and the Nevada Athletic Commission will deal with this case.