Chris Weidman shuts down pleas for retirement despite one sided UFC 292 loss: 'I'll be back better than ever'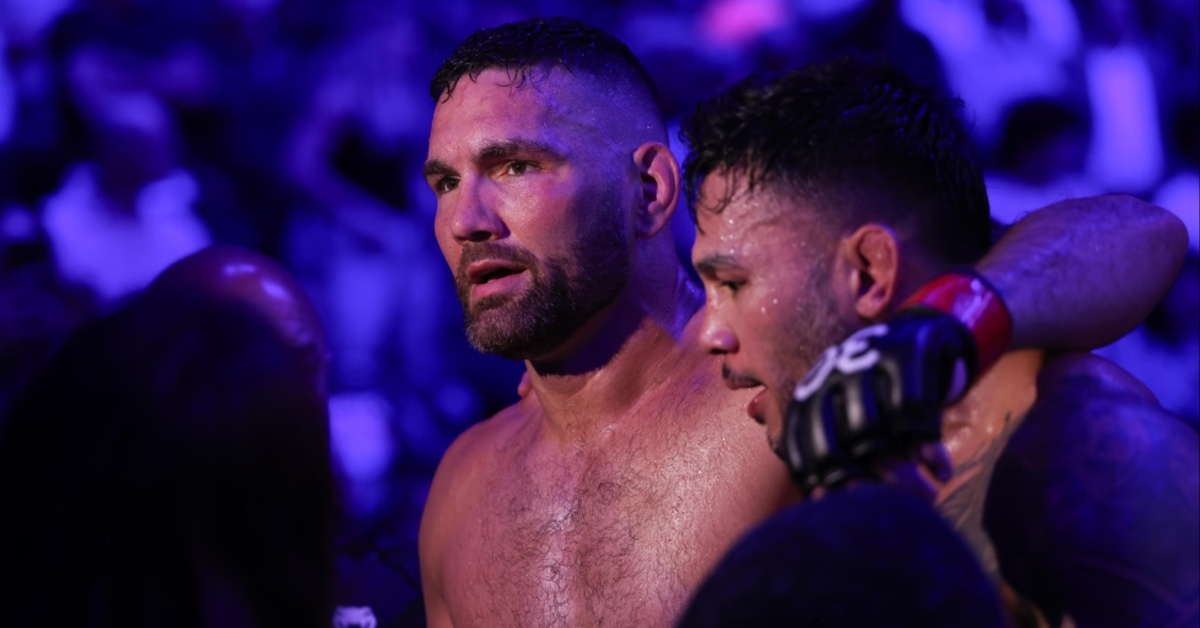 Former undisputed middleweight champion, Chris Weidman has shut down suggestions from promotional president, Dana White to retire from combat sports with immediate effect following his one-sided unanimous decision loss to Brad Tavares at UFC 292 over the weekend.
Making a return to the Octagon for the first time in over two-years, Baldwin native, Weidman made his comeback from a ghastly injury, suffering a compound fracture of his right tibia and fibula in the opening round of his UFC 261 rematch with Uriah Hall back in April 2021.
Returning from injury at the TD Garden in Boston, Massachusetts, Weidman turned in a tentative performance over the course of three rounds against the above-mentioned Hawaiian veteran, Tavares, dropping a unanimous judging loss.
Likely suffering a cruciate ligament injury in his left knee during the outing in his return, Weidman was urged to consider retiring from professional mixed martial arts competition by UFC leader, White.
"I love Chris Weidman – I love him," Dana White said. "I love his family, I think he should retire. We talked to Dr. [Davidson], he thinks he [Chris Weidman] blew his ACL, MCL – he blew one of his CLs. The guy is just coming back from a gruesome injury and, listen, man, father time is not our friend at all. But definitely, if you're a professional athlete."
"Depending on the damage to the knee, you're talking another year,' White explained. "So I would say, 'Chris, I love you, please, please retire."
Chris Weidman shuts down calls for him to retire after UFC 292
However, according to Weidman, despite the apparent "ring rust" he displayed in his return, he plans to make another outing under the UFC banner, claiming he will be "back better than ever".
"There was hesitancy," Chris Weidman said during the post-fight show following UFC 292. "There was probably a little bit og ring rust. No excuses, I told Brad (Tavares) after the fight, he's an awesome dude, and we kind of stood there the first round. I guess he was kind of worried about my takedown and I was just kind of getting a feel to be in there again."
"I'm not done," Chris Weidman explained. "I'll be back better than ever, but this was a good opportunity for me to get back in the Octagon." 
Would you like to see Chris Weidman retire after his UFC 292 loss?