'Chito' Vera confident he would kill Bradley Martyn in street fight: 'I'm opening your guts and playing with them'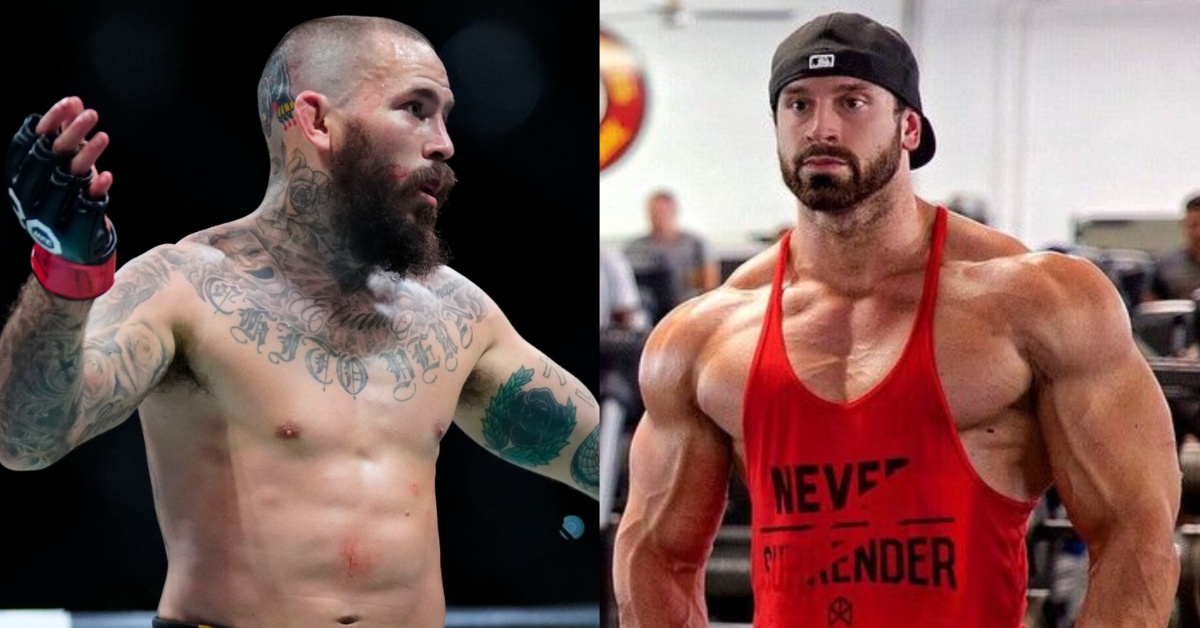 UFC bantamweight contender Marlon 'Chito' Vera wasn't interested in playing games with bodybuilder Bradley Martyn.
Over the last few months, Martyn has drawn the ire of the MMA community for suggesting that his 260-pound frame would be enough to scrap with some of the best fighters in the world. Recently, ONE flyweight world champion Demetrious Johnson called Martyn's bluff, offering to fly to California and roll with the popular YouTuber.
For the most part, fighters like Sean O'Malley and Nate Diaz have patronized Martyn in their responses, but 'Chito' Vera took a decidedly different approach while appearing on a recent episode of Martyn's Raw Talk podcast.
"I'd kill you, I swear to God I'd kill you," Vera answered when asked who would win in a street fight between himself and Martyn. "The only way for you to beat me is if you grab me and you hit my head with the wall, then if I get KOed. Because if you don't knock me out, I'm gonna keep coming. And cardio-wise, I'm an animal, dude.
"You know like in Street Fighter, the health [bar]? Even if you start punching me and hurting me, my health won't leave me too quick. You would have to really knock me out. If not dude, you're f*cked. I'm gonna take your eyes out of your face… I'm opening your guts and f*cking playing with them" (h/t MMA Mania).
Will 'Chito' Vera Score His First Shot at UFC Gold in 2023?
'Chito' Vera is currently on the cusp of a bantamweight world title opportunity after the division's new titleholder, 'Sugar' Sean O'Malley, challenged Vera to run back their UFC 252 bout that saw Vera hand O'Malley his first career UFC loss. O'Malley has long no-sold the first-round TKO defeat as he suffered a leg injury early in the round. The bout was expected to go down as part of the promotion's final pay-per-view of the year in December, but 'Chito' has recently gone on record suggesting that O'Malley is now attempting to pull out of the reported title tilt.
Vera has won five of his last six inside the Octagon, most recently scoring a unanimous decision over Pedro Munhoz in short notice showdown at UFC 292.