Chael Sonnen claims Mark Zuckerberg has agreed to fight Elon Musk at UFC 300 next year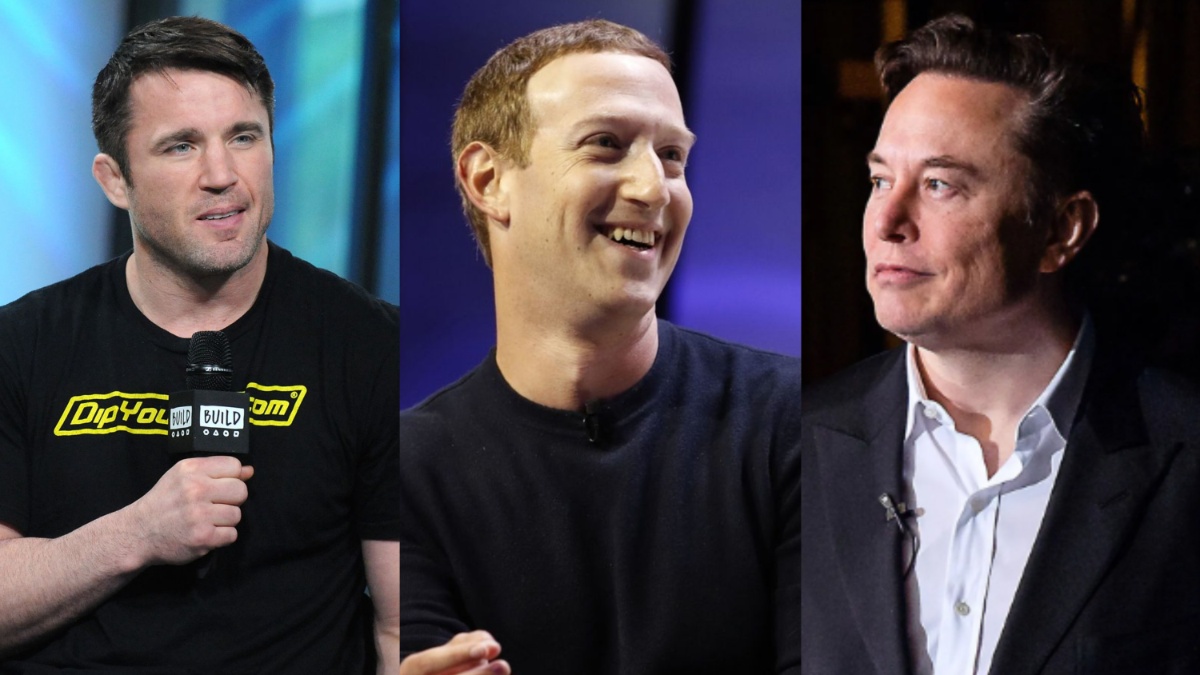 Chael Sonnen claims the highly-discussed clash between social media moguls Mark Zuckerberg and Elon Musk will go down at UFC 300 next year.
The idea of Zuckerberg and Musk, two of the most prominent figures in technology, squaring off inside the Octagon still feels like a fever dream, but according to all parties involved, the possibility is very real. During his appearance on The MMA Hour with Ariel Helwani, Chael Sonnen doused the fire with another healthy dose of gasoline, claiming that he had spoken to Mark Zuckerberg on the phone before coming on the show.
"Zuckerberg has told me that he has agreed to fight Elon Musk at UFC 300. And it was a very big deal. He kept bringing up the date and going on, 'Elon could never say he doesn't have something to do. He could never say that he was busy.' So what do you want me to do with this? Why don't you call in? Just call in, and you tell Ariel. 'Ariel knows how to get a hold of my people.' That's what he said. I'm just delivering the message."
Sonnen insisted that he was telling the truth, adding, "That just happened. [My producer] Ethan is my witness, my son, Thero, my dog, Duke. This is a shoot."
A Spokesperson for Mark Zuckerberg Denies Phone Call with Chael Sonnen Took Place
However, a spokesperson for the Facebook co-founder suggested that Sonnen was telling a tall tale, saying, "I have confirmed with Mark that he did not call Chael Sonnen."
UFC 300 currently has no locked-down date, but based on the monthly pay-per-view model that the promotion typically sticks to, the event would likely land in April or May of 2024. That gives both men ample time to prepare for what would be, like it or not, the biggest fight in combat sports history.
The rivalry between Zuckerberg and Musk has escalated in a shockingly short amount of time. All of it seemingly started with Musk taking exception to a report suggesting 'The Zuck' was prepping a social media app to compete with Musk's latest acquisition, Twitter. Musk suggested the two could settle things in a cage which quickly got the attention of Zuckerberg, who responded with a classic Khabib-style response.
From there, things took off with UFC President Dana White telling TMZ Sports that both men were 100% serious about making it happen and suggested the bout could generate a billion dollars.
I think that this will be the biggest fight in the history of the world, and I think it will set a record that will never be broken if it happened. I like putting on fights that people want to see like this," White said during an appearance on The Pat McAfee Show.
If Mark Zuckerberg vs. Elon Musk does happen, you can expect to shell out at least $100 to watch it from the privacy of your own home.