UFC boss Dana White confirms possible Elon Musk, Mark Zuckerberg fight: 'Both guys are deadly serious about this'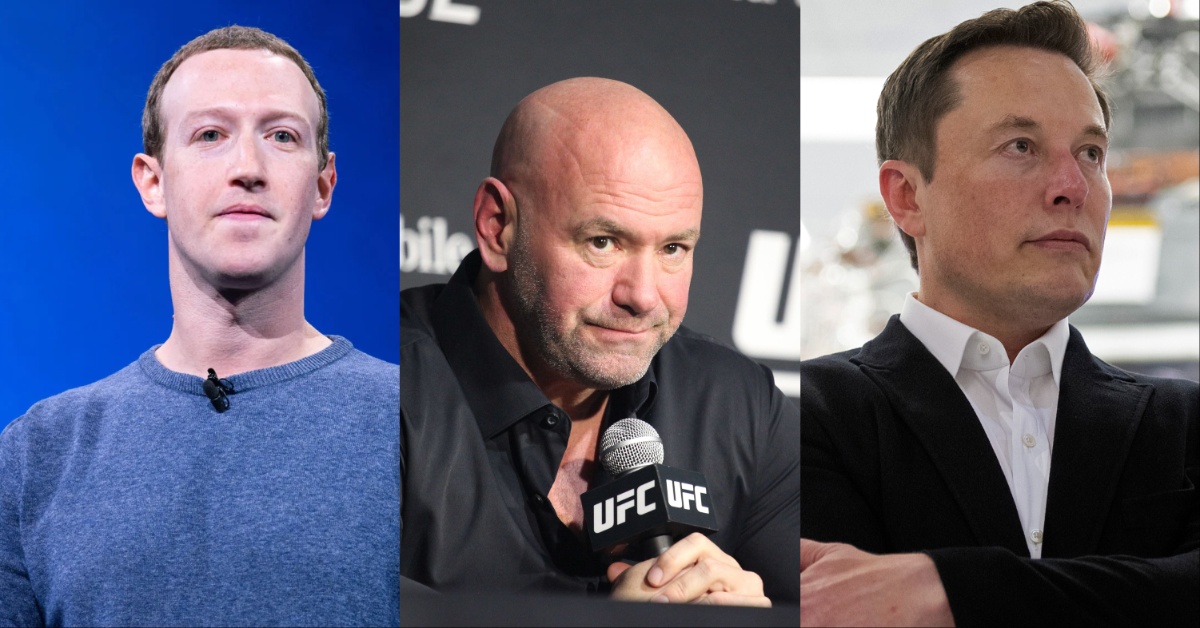 UFC president Dana White is serious about making an MMA fight between mark Zuckerburg and Elon Musk.
In a strange interaction, two of the richest men in the world and owners of two of the biggest social media platforms seemingly agreed to a 'cage fight. Musk initially Tweeted 'I'm up for a cage match if he is lol', after Zuckerberg announced he would launch is own take on Twitter.
Zuckerberg would respond 'send me location', igniting a storm of social media reactions.
Dana White open for making fight
While Dana White has previously criticized others for making 'gimmick fights', in a recent interview with TMZ, White said he had spoken to both men and if they were serious, so was he.
They both said, 'Yeah, we'll do it.' They both want to do it," White said. "Mark Zuckerberg hit me up first and said, 'Is (Musk) serious?' And I said, 'I don't know, let me ask him.' I asked him, and he said, 'Yeah, I'm dead serious.'"(H/T MMA Junkie)
White would continue, saying that the potential clash has the potential to be 'the biggest fight ever'.
"Listen, if these guys are serious, I make fights that people want to see," White said. "That's what I do for a living. If they really want to do it and they're serious, and we can figure out a way to pull this off, I would absolutely, positively do this.
This would be the biggest fight ever in the history of the world, bigger than anything that's ever been done," White said. "It would break all pay-per-view records. These guys would raise hundreds of millions of dollars for charity. You don't have to be a fight fan to be interested in this fight. Everybody would want to see it."
Do you want Dana White to put Elon Musk Vs. Mark Zuckerberg on? If so, who wins?