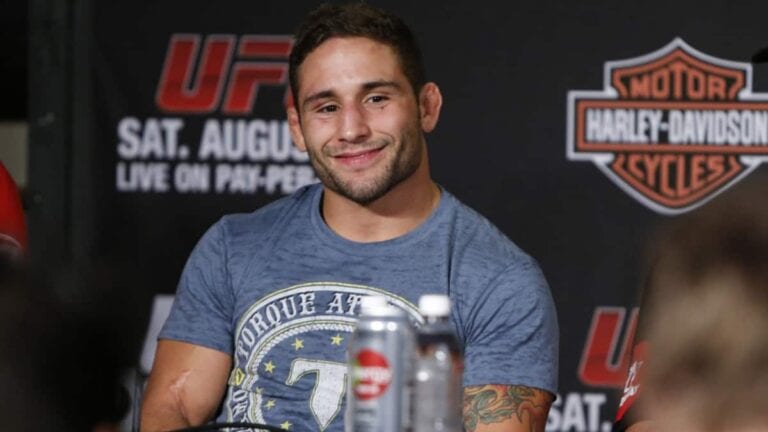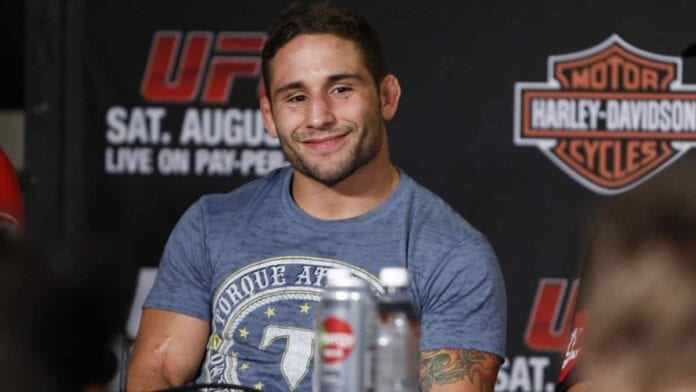 Longtime UFC commentator Joe Rogan speaks his mind on any topic at any time and during episode 671 of his podcast, "The Joe Rogan Experience," he did just that. This time the topic was UFC 189 and how Chad Mendes is such an underdog against Conor McGregor.
If you talk to UFC President Dana White about the fight, he wants you to know that Chad Mendes only lost to one fighter in his career, which was Jose Aldo and that he's the number one ranked fighter in the division
Rogan believes that the smart money is on Chad Mendes come Saturday night.
"I think Chad Mendes should be the favorite," Rogan said Thursday afternoon on his podcast. "Chad Mendes knocked Ricardo Lamas, dead. Dead. With one punch. He smashes dudes. He goes after guys. He's a destroyer."
During the episode, he spoke with UFC heavyweight Brendan Schaub about how Conor McGregor has become the UFC's golden boy. Many within the UFC sees McGregor as the next big superstar, which is a good thing for a promotion looking to create stars all the time.
According to Rogan, Mendes could be the big star if he can win on Saturday night.
"Mendes easily could be as big a star as Conor McGregor. He wouldn't talk like Conor McGregor did, but neither did [former UFC welterweight champion] Georges St-Pierre. Georges St-Pierre was the biggest pay-per-view star of all time. Because he was a gentleman. Georges St-Pierre got a million pay-per-view buys."
Rogan brought up Mendes' fight history and how he only lost to Jose Aldo. Yes, UFC we get it. He's talented, very very talented.
"The last fight was razor close," said Rogan. "There's an argument that could be made that if they fought in America [Mendes] would have won that decision. There's also an argument to be made that if Jose Aldo didn't land that late punch after the first round that knocked Mendes down and had him very hurt, it could have been a very different fight.
"Let me tell you something, if he goes out and starches Conor, he's a giant."
You can watch the episode down below:
UFC 189 takes place on Saturday, July 11, 2015 at the MGM Grand Garden Arena in Las Vegas, Nevada. This event will be shown on pay-per-view, Fox Sports 1 and UFC Fight Pass.