Former UFC heavyweight champion Cain Velasquez is typically a calm, cool, and collected individual.
However, when it comes to former UFC light heavyweight champion Jon Jones, he didn't hold back his frustration once his name was brought up in a recent interview.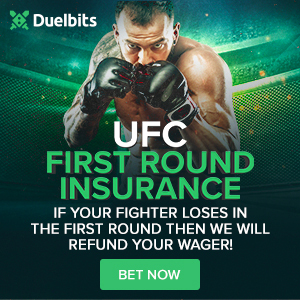 When he was asked about Jones knocking out his teammate, UFC light heavyweight champion Daniel Cormier, in the third round of their title fight back at UFC 214 while competing with the anabolic steroid Turinabol in his system, Velasquez let his voice known.
"DC" and Velasquez are training partners at American Kickboxing Academy (AKA). According to the former UFC champion, Jones' actions were "f*cking bullsh*t."
"It all comes down to people being dirty," Velasquez told reporters in a media scrum in Seoul, South Korea (via MMA Today). "Like, our gym, me, Daniel, we don't need extra substances to make us better. We do it by working hard. We've done this since we were kids. We learned how to train, and train right, and go out there and be competitive.

So, if you bring steroids or just some kind of performance-enhancing drug into it — if it's not allowed, it's not allowed. We want everybody to be on the same page, so for him to do that, for Jon Jones to do that, that's bullsh*t. That's f*cking bullsh*t. Why? Did you not want to lose to Daniel? Is that what it was? Why?"
If you recall, Jones ended up testing positive for anabolic steroid Turinabol in an in-competition drug test administered on July 28th one day before UFC 214. This news came about just weeks after Jones seemingly re-righted his career with the win, which ended up being overturned into a no-contest as a result of the failed drug test.
This obviously wasn't Jones' first time failing a drug test. The former UFC champion previously tested positive for two banned substances, clomiphene and letrozol, before his title fight with Cormier at UFC 200 last July.
This led to USADA found out that the banned substances were from a tainted sexual performance enhancement pill, and they issued his a one-year suspension for negligience. Now, Jones faces up to a four-year suspension from USADA for his failed UFC 214 drug test.
Despite that Jones' team suggesting that he ingested Turinabol unknowingly from a potentially tainted supplement, Velasquez is still far from okay with the way the situation played out at UFC 214.
"We want everybody on the same playing field," Velasquez said. "When we go out there, we want it to be even as far as that goes, and having it come down to training, preparation, and being able to fight.

The guy that goes out there and shines on that day is the guy who's going to win, and it's generally from working hard and being prepared — and not from anything else."