Brendan Allen eyes title fight rematch with Sean Strickland after UFC Vegas 82 win: 'I know in my heart I'm better'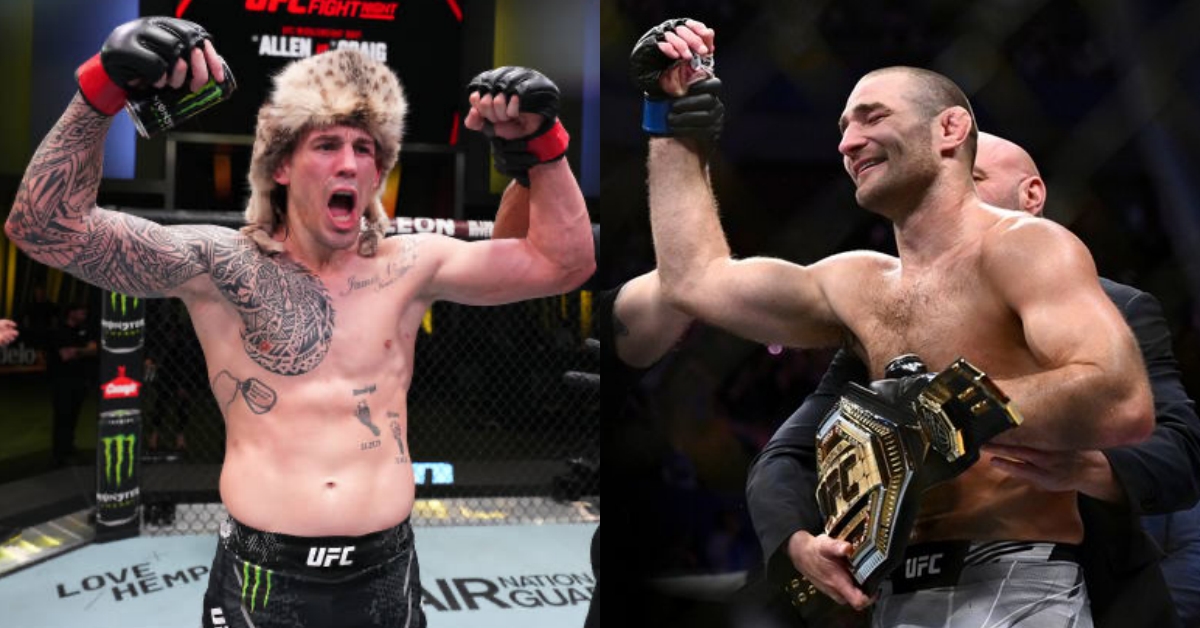 After a stellar performance by Brendan Allen at UFC Vegas 82 over the fierce Scottish warrior Paul Craig, Allen has his sights set on nothing but gold.
Now riding a six-fight winning streak, with four victories via submission, Allen has solidified himself as the middleweight division's most fearsome contender. Even though he's already been defeated by the middleweight champion Sean Strickland years ago, Brendan Allen feels that both of them have improved and claims that he knows in his heart that he's "better" than Strickland.
As far as the champion goes, he's set to defend his throne against one of the other prime contenders in the middleweight division: Dricus Du Plessis. The fight is set to take place on January 20th, at UFC 297.
Brendan Allen reflects on his loss to Sean Strickland and speaks on a potential rematch
After his impressive victory over Craig, Allen stopped by for some media time at the UFC Post Show to speak about his ambitions and reflect on his big win.
"I hope the UFC sees and knows that I am the next big thing," Allen said on the UFC Post Show (H/T MMA Mania). "I've been in there with Sean (Strickland). I was a lot younger, and I was immature mentally. And I think I was still winning that fight. I just made a bad audible, and I got caught."
"I'm happy he's the champion," Brendan Allen continued. "Congratulations to him. I think he's a funny guy like he plays the antics, but all that aside, I know in my heart I'm better, and I think he does too, but we'll see what happens."
With that, the only thing left to do now is wait for time to pass. We must see Strickland vs. Du Plessis come to fruition to perfectly gauge what's next for the division. As fas as Allen getting a title shot goes, that's not even set in stone either. In fact, the young star likely has one or even two fights left before he has established himself as a true #1 contender. However, If Allen continues his winning ways, there's no doubt we see him fighting soon for middleweight gold.
Do you think Brendan Allen already deserves a title shot and to face the winner of Du Plessis vs. Strickland?