'King' Bobby Green says he'd 'Wax' LeBron James in proposed UFC vs. NBA crossover fight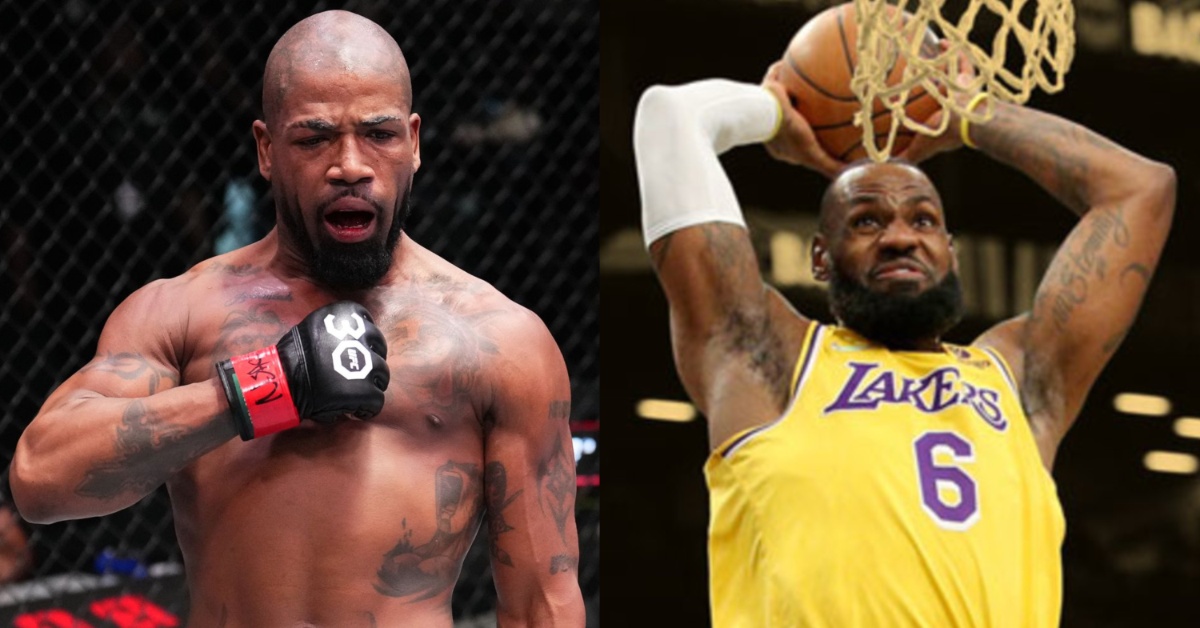 UFC lightweight contender 'King' Bobby Green believes he would easily handle 6'9″ NBA icon LeBron James in a hypothetical fight.
Over the last month, the UFC has seemingly experienced an unexpected and unsolicited crossover with NBA players and athletes who think their sheer size and stature would be enough to contend with some of the world's best mixed martial artists. Recently, NBA journeyman James Johnson, who claims to have an undefeated MMA record, said that with a year of training, he could finish Jon Jones in a potential scrap.
Fight fans were also treated to some footage of UFC featherweight champ Alexander Volkanovski failing to submit Denver Nuggets star Jamal Murray in 60 seconds or less.
Bobby Green Joins the UFC vs. NBA Crossover Conversation
Getting in on the act during an interview with TMZ Sports, Bobby Green suggested that if he were ever to find himself going toe-to-toe with LeBron James inside the Octagon, it wouldn't even be close.
"If LeBron wanted to fight with me, it wouldn't be close," Green said. "He's a big dude but he doesn't have the skills I'm sorry. Skills pay the bills, sir."
Asked if he would welcome a fight with the multi-time NBA All-Star, Green answered emphatically.
"In a drop of a dime," Green replied. "In a heartbeat, without even thinking about it. Hell yeah. I'll wax his a**!"
LeBron James was the No. 1 overall pick in the 2003 NBA draft. Two decades later, James has established himself as one of, if not the greatest player in the history of the game. During his tenure, James has led his team to the NBA Finals an astonishing 10 times and went home with the Larry O'Brien Championship Trophy four times with three different teams.
Weighing in at 250 pounds, James is nearly 100 pounds heavier than Bobby Green on fight night. Despite that significant size gap, Green would undoubtedly defeat the L.A. Laker in an MMA bout, but it's also safe to assume that James would absolutely embarrass Green if the two ever played a game of one-on-one.