Former UFC lightweight and welterweight champion BJ Penn prepares to return at UFC 199, set to face Dennis Siver on June 4. The pay-per-view card from Inglewood, California will mark the first time Penn has competed since July 2014, after retiring from the sport following a 13-year career. "'The Prodigy' didn't go out on a high not though, as he went without victory since 2010, tasting three straight defeats to Nick Diaz, Rory MacDonald and Frankie Edgar, the latter of which was a particularly brutal TKO that sent him to retirement.
Then came the news he'd be coming back, once again at featherweight (as was his final fight with 'The Answer') hoping to regain some of his glory years in the UFC octagon. But there's a storm brewing, far from the arena of combat, and it involves the girlfriend of a former employee of BJ Penn. At this stage the name of the accused is confirmed by MMAJunkie.com as BJ Penn, but the police cannot publicly state this due to the case being ongoing. Check out the details: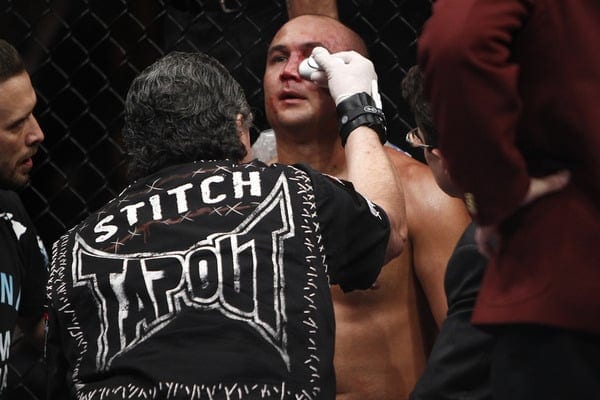 Penn, she wrote, appeared to be "extremely intoxicated" and said "his words were extremely hard to understand." She wrote that Penn apologized and said he left her boyfriend in the Hawaiian town of Waipio and asked if he could sleep in her boyfriend's office.
The alleged victim wrote that she returned to her bedroom and locked her door, but was disturbed several times by Penn, who asked for blankets, a pillow and a glass of water.
Penn came back later to ask for another glass of water, she wrote. When she brought the water to the office, she discovered he was masturbating to one of her modelling photos.
"I said, 'You can't do that! You gotta go now! Come on, let's go!'" she wrote. "I turned around and he wasn't following me so (I) went back to the office and said, 'Come on!'
". . . . He pulled my shorts down and bent me over the dining room chair," she wrote. "I was so scared. I quickly pulled my shorts back up and proceeded to push him towards (sic) the door."
The alleged victim later told a Delaware Sheriff's detective that no sexual penetration took place and said she was unhurt during the incident.
"He was saying things (and) I couldn't understand most of it but he was apologizing," she wrote. "I got him out of the door, shut it and locked it. He knocked a few more times but I was in the bedroom with the door locked and ignored him."
Here's the UFC statement on this grizzly saga:
"We have taken a look at the available facts, which aren't too substantial, and there are two stories of what happened. To date, there has (been) no action at all taken by any law enforcement agency. We decided to allow B.J. to fight.
"However, we are going to continue to monitor the situation. If new information, more information, becomes available to us, obviously, we reserve the right to re-evaluate."