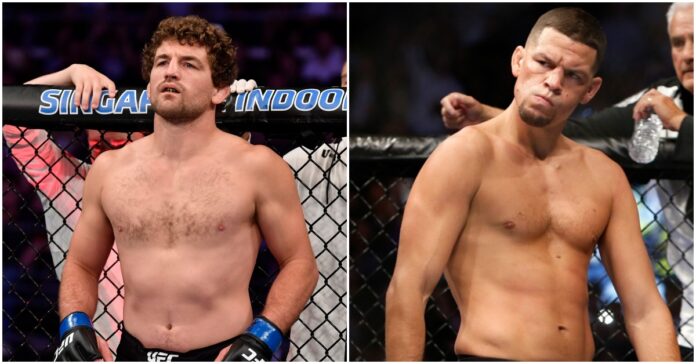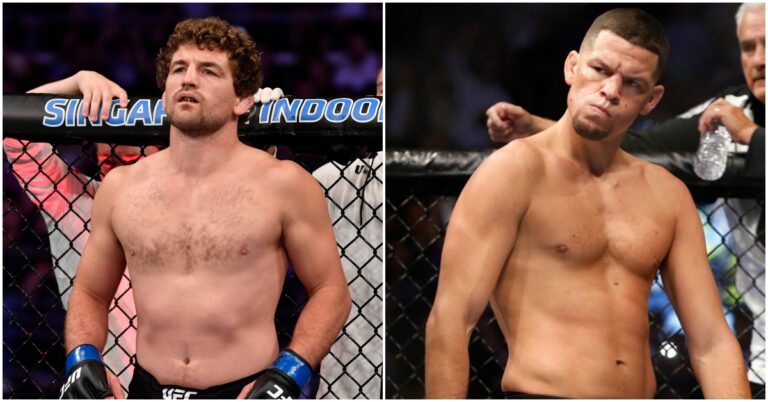 Ben Askren has proposed he be the man to take on Nate Diaz in what many expect will be the fan favourites final UFC fight.
'Funky' recently made headlines when he begrudgingly admitted that Jake Paul is actually pretty good at boxing.
The former ONE Championship and Bellator titlist suffered a first-round TKO loss to the YouTuber and then watched 'The Problem Child' outpoint his friend and former UFC champion, Tyron Woodley.
"So, the thing I said when I went in to fight him [Jake Paul] is maybe he's good or maybe he's not," Askren said on the Lex Fridman podcast. "We really have no idea to this point, you know. I knew that Tyron was a lot better in boxing than I was. And so, I thought that there is a good likelihood that Tyron beats him up but there is a chance that Jake is kind of good at this.
"I think what played out is he's kind of good at it. And if you saw the way I saw it, he was still impressive in his showing and he has obviously put a lot of time into it. So, he's not bad, I'll say that much." 
This clearly didn't sit well for Diaz who went on to callout Askren for his comments saying he is "a retired wrestler who can't fight or box"
Ben Askren Suggests He Will Return To MMA To Fight Nate Diaz
Askren has been retired from MMA since he suffered back-to-back losses against Jorge Masvidal and Demian Maia in 2019. A major hip surgery seemed to cement his retirement before he came back for a lucrative fight with Paul. Askren now appears to be willing to return to MMA to settle his beef with Diaz.
"Nate is right, I suck at boxing. He sucks at MMA," Askren wrote on Twitter. "If he wants me to prove it I can be in the USADA pool tomorrow. Would be happy to be the last fight on his contract."
Do you want to see Ben Askren return to MMA to take on Nate Diaz?