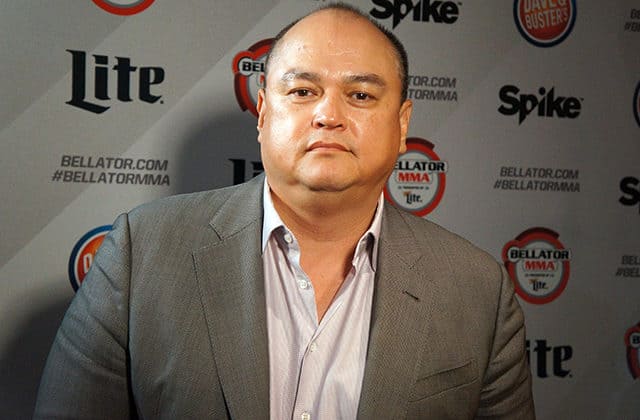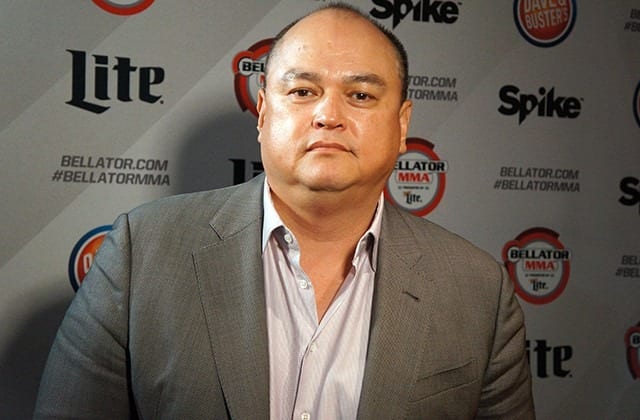 Bellator MMA and promotion president Scott Coker have found themselves in hot water thanks to an ex-employee and longtime mixed martial arts (MMA) fighter Zach Light. Light once worked as Bellator MMA's Talent Development Director.
Light filed a lawsuit in Superior Court of California (Los Angeles) on Tuesday (May 24, 2016) and accused Bellator of multiple ethical and legal wrongdoings as well as falsifying medical records. Light went on an eleven-month medical leave due to medically-diagnosed depression after suffering an anxiety attack. Light was released from his position in the company a week after his leave ended on March 10th, 2016. Light wants damages for wrongful dismissal.
Also, Light accused Coker and Bellator Vice President Rich Chou of being in cahoots and downplaying any issues found during his course of duty. According to Light, he was "pressured" to play ball and bend some rules. One of the accusations is "collusive fights" to get revenge on unpopular MMA managers.
Bellator has fired back at Light's allegations on Tuesday. Bellator filed an Answer denying Light's allegations and a Cross-Complaint accusing him of theft and conversion. "Bellator and Viacom deny each and every allegation of the Complaint and further deny that Light is entitled to any relief whatsoever," wrote Bellator in its Answer.
Bellator claims in the Cross-Complaint that Light had difficulty managing his family budget and was experiencing "financial distress." The company allegedly agreed to loan Light $9,403 and claims to have formalized a written agreement on Dec. 18, 2014, for the $6,974.57 balance in which Light was to repay in installments of $240.50 every pay period.
Light's job in the promotion was collecting and remitting money from the sale of consignment and VIP tickets for events.
"Although Mr. Light remitted to Bellator at least some of the money he collected from the sale of tickets in the days leading up to the event, he failed to remit thousands of dollars he collected. Mr. Light failed to turn in a total of $4,600 in VIP ticket money he collected for Bellator 136.
"On the following Monday, April 13, 2016, Mr. Light failed to report for work and informed Bellator that he could not return for medical reasons."
"Bellator personnel attempted to contact Mr. Light about the missing ticket money but received no response.
"A few days later, on or around April 17, 2015, [Bellator CFO] Mr. O'Roark sent Mr. Light a text message stating: 'Zach just checking in to see if you got my email about my picking up the ticket money we didn't connect on at the event last Friday.' Mr. Light responded: 'I thought I gave that to Jane [Manager of Talent Relations at Bellator]. If I have it, it's in my safe at home. If she says I didn't give it to her, that means I probably have it. I'm on disability. I don't have access to anything right now. It will have to be next week.'
"Later, when confronted about the missing ticket money again, Mr. Light claimed that he did not have it, and, contrary to his prior text message to Mr. O'Roark, he said that he turned it in after Bellator 136 ended on April 10, 2015.
"Despite multiple inquiries to Mr. Light about the missing ticket money and requests that he return it immediately, he has never done so."
Bellator also claims that Light remained on medical leave for almost a year, "well beyond the maximum job-protected leave available to him under federal and/or state law."
Bellator is suing Light for conversion and theft for allegedly failing to remit $4,600 in VIP ticket money and for breach of contract for allegedly failing to satisfy the terms of his loan.
If you enjoyed this story, please share it on social media!