Bellator Heavyweights and Wisconsin: Not So Boring If You're Drunk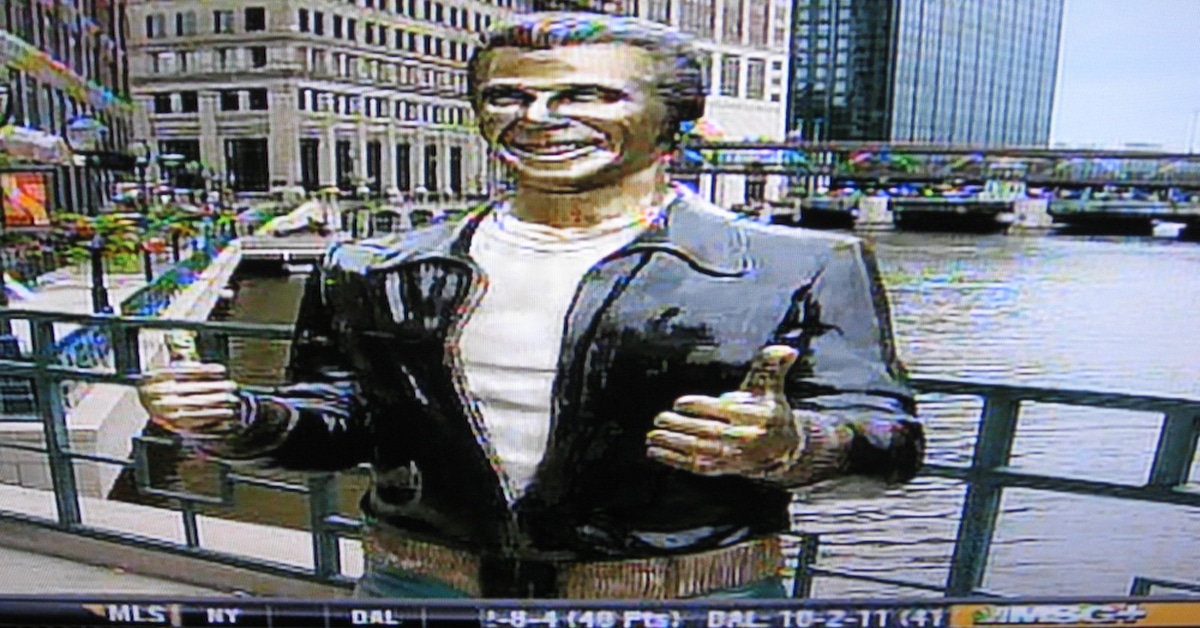 Last night, Bellator XXIX went to Milwaukee, Wisconsin (which I believe is a Native American word meaning "Dude, I Think We're Lost") and put on the first nationally-televised MMA event ever in the state. Bellator seems to thrive by signing fighters hungry for wins, and has kept the energy up by focusing on the lighter weight classes, so it was a bit of a curveball when a heavyweight tournament was announced. Many questioned if Bellator could pull enough quality heavyweights with the conditioning necessary to put on entertaining fights. Heavyweight fights in the Bellator promotion to this point have been a mixed bag, but we're starting to see the cream rise so I'm optimistic that some fun stuff happens. A couple of loser-leaves-town matches round out the televised card, featuring some guys who've been bounced out of tournaments previously (and want back in), plus they snagged the tubby Guida brother to test the light heavyweight waters.
Come on in and I'll fill you in on the latest Bellator results and news. I promise I'll lay off the fat jokes this time.


Cole Konrad is so fat, he influences tides. Let this be a lesson to you: never trust me.
Brett Cooper versus Matt Major
First fight of the night is another bout matching up losers from previous tournament bouts. Brett Cooper lost a quarterfinal bout versus Steve Carl in the welterweight tourney last season. Cooper has decided to move up in weight to 185, blaming issues cutting weight for not performing optimally. He also cut his hair short, so maybe it's just that he has a new girlfriend who thought he was too skinny. Cooper meets Matt "Fancier Pants" Major, who lost his quarterfinal bout versus Alexander "Storm" Shlemenko, who went on to win the season 2 middleweight tournament. Major fancies himself a future fashion designer, and he has once again designed and produced his own fight shorts. It's black with white polka dots this time, black fringe on the waistband in the back, with some kind of Ding-Dong embroidery back there. Also, he's wearing a sequined vest in his pre-fight interview. A vest. With red and black sequins. Look, I don't hate fashion designers; I have a very good friend who is a fashion designer. I'm just saying I shouldn't have to look at his outfits. Keep it at home, you know?
Anyways, Major starts out looking good with good head and foot movement, but he either tires quickly or forgets to keep moving. By the end of the first, Cooper is firmly in control of the fight. Coming out in the second, Cooper takes Major down easily, and puts enough punches in his face to concern the referee. The ref calls it (perhaps a bit early), a TKO victory for Brett Cooper over Matt Major. Major again showcased his competitive bleeding ability, and Cooper gets back in the win column. If he's angling for a tournament appearance at 185, though, he better start eating his Wheaties—there are some real beasts in that division, and Major is not one of them.
Alexey "The Boa Constrictor" Olenik versus Neil "The Goliath" Grove
Sorry about not introducing you to Alexey Olenik a few weeks back at Bellator XXVI—I was out of town that weekend. Ukrainian Olenik is a 28-6 submission wrestler with a strong background in sport Sambo and Judo, and he is the smallest fighter in the field at 6'1' and 230 pounds. He advanced to the semis after earning a split decision victory over Mike "300" Hayes in the one of the bloodiest fights in recent memory, but his face looks good and he's ready to go. His XXXL opponent is Neil "The Goliath" Grove, who will be appearing soon in an action flick (where he will be credited as "Bodyguard"). Standing six and a half feet tall and weighing in at a trim 262 pounds, Grove has got to be the scariest-looking polite person you've ever seen; his interviews are thoughtful, humble, and articulate. Grove puts the Boa Constrictor away quickly, nailing Olenik with a body kick/knee to the ear that floors him. Grove follows up with some stiff GnP for the ref stoppage, which again may have been a tad early. Neil Grove defeats Alexey Olenik via TKO (strikes) in just 45 seconds of the first. Grove is one-dimensional, but DAMN son what a dimension: when Grove hits people, they time travel just a little bit. He'll move on to the first Bellator heavyweight finals, where he'll continue to be large, powerful, and unfailingly friendly.
Damian "The Polish Pitbull" Grabowski versus Cole "The Polar Bear" Konrad
Damian Grabowski comes from the land of bigos, sauerkraut, and extraneous consonants, and brings a background in sub wrestling and BJJ with him. He's ranked in the top 5 as a European heavyweight, but he's in an entirely different fishbowl now. Across from him is much-ballyhooed wrestler Cole Konrad, the other decorated heavyweight wrestler from the University of Minnesota. Konrad is neither awe-inspiring in physique nor is he an explosive world beater, but he is quickly learning to exploit his own personal gravitational pull to overcome opponents. Ok, I've been pretty hard on Konrad, with his lackluster Bellator debut and tig ol' Schoonovers, but he is improving his pacing and cardio. And I think he's lost a cup size since the fight against Pat Bennett in May.
Konrad executes his gameplan, controlling the fight almost completely with takedowns and positional superiority. Encouragingly, though, he's adding to his ground game, including some good knees from side control. Konrad tries a kimura in the second, then switches to the kimura's gay cousin the Americana when that doesn't work. He doesn't finish with either but I give him props for trying. The Polar Bear still gasses a bit in the third, and Grabowski manages to score a takedown and almost cinches a guillotine, but Konrad escapes and stays out of danger to end the fight. Cole Konrad defeats Damian Grabowski via unanimous decision, and wins a round in the fight against being tagged as just another boring wrestler. Konrad acknowledges in his post fight interview that his stamina is not yet where it should be, and resolves to keep working at it. The heavyweight finals have become a classic grappler vs striker, and I'm actually looking forward to the fight. I suppose I owe an apology to the Bellator heavyweights, except for that one guy with the Superman boxers. That was just disrespectful, Scott.
Jameel Massouh versus Nick "Garfield" Mamalis
Jameel Massouh is a 22-7 journeyman fighter who went 0-3 in the WEC (losses to Rafael Assuncao, Leonard Garcia, and Erik Koch). Massouh usually fights at 145, but his original opponent got in a car wreck and Bellator whipped up this 140 pound catchweight bout on short order. Nick Mamalis still has a bad taste in his mouth after his decision loss to Zach Makovsky two weeks ago, and he jumped at the chance to get back on a winning track, even against a bigger opponent.
It's easy to tell that Garfield is fired up and ready to go — he comes out with a beautiful flying knee. Granted, he fires this off from Wilt Chamberlain-range and it never gets anywhere near Massouh, but it looks nice. It's an entertaining striking exchange, if you like that kind of thing, and Massouh threatens with a guillotine twice before he jumps guard with a deep choke. Mamalis tries to fight it off, but he won't be getting that rebound win tonight; he taps. Jameel Massouh defeats Nick Mamalis via submission (guillotine choke) at 4:27 of round 1. Massouh looked good at 140, but I'd think he has at least one more win before Bellator puts him in a tournament.
On the undercard:
– Justin Lemke defeats Jason Guida via split decision. Guida came in as a late replacement and missed the 210 pound catchweight by five pounds. [Ed. note: Damn, between this and his TUF 8 failure, homeboy just earned a spot on the leaderboard.]
– Sasa Perkic defeats Nick Dupees via unanimous decision.
– Kyle Weickhardt defeats Luis Ramirez via knockout (highlight reel head kick) at 0:30 of Round 1.
News and Notes:
– Bryan Goldsby will rejoin the bantamweight tournament after Ulysses Gomez is forced to pull out due to injury. Goldsby had a entertaining fight (and made a bro for life) with Ed West two weeks ago, and will step in against Zac "Fun Size" Makowsky in the semifinals.
– Joe Warren has a funny little girl laugh. Don't tell him I said that.
– Bellator announces the signing of NCAA All-American wrestler Michael Chandler, currently 3-0 in MMA with two fights under the Strikeforce banner. Chandler joins a talent-rich welterweight division that features Dan Hornbuckle, Ben Askren, and current champ Lyman Good. Considering their signing of Rick Hawn earlier this month, welterweight is starting to be a top flight division for Bellator.