Belal Muhammad tipped to land championship fight next ahead of UFC 296: 'Nothing else makes sense'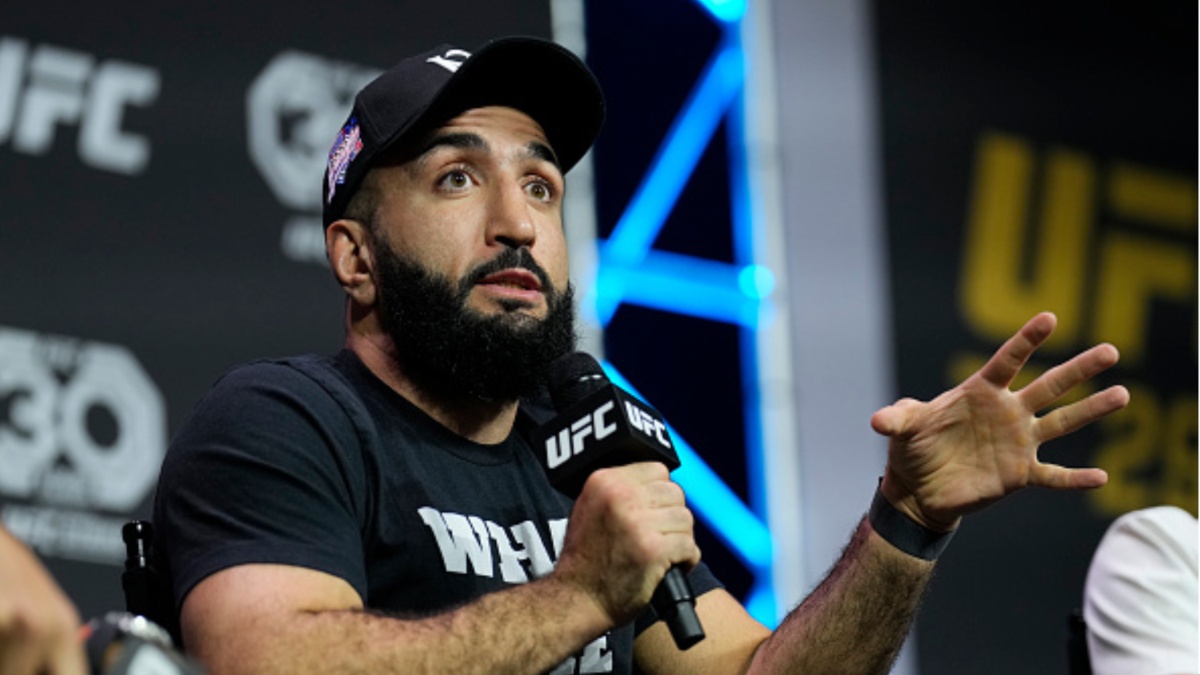 Belal Muhammad's manager is adamant that nothing besides a title shot for the UFC's welterweight gold makes sense for his fighter.
Colby Covington and Leon Edwards are set to throw down at UFC 296. Muhammad was hoping to avoid waiting for that fight, but Covington has been blessed with the opportunity by Dana White thanks to 'Chaos' filling in as a backup for Edwards' last fight.
So, despite the prolific winning streak that Muhammad now finds himself on, he will be shelved. Waiting for the conclusion to the Edwards and Covington fight.
Belal Muhammad and management believe a title shot is the only thing that makes sense for his next fight
Riding a 10-fight winning streak, there's nobody else packing the same heat as Belal Muhammad right now in the welterweight division.
With wins over names such as Gilbert Burns, Stephen Thompson, Vicente Luque, and more: Muhammad has proved that he is indeed the clear-cut number-one contender in the division. He's even been locked in the cage with the welterweight champion Leon Edwards before.
The fight ended as a no-contest, but up until it ended: things looked very close. So, the Belal Muhammad camp believes the next move for their fighter is set in stone. Muhammad deserves a title shot next, and it doesn't seem as if his camp will settle for anything lesser.
"Dana's a promoter and whatever Dana says, I take to the bank," Belal Muhammad's manager Ali Abdelaziz told MMA Fighting (H/T MMA Fighting). "Dana promised him a title shot. I'll close my eyes and I'll sleep [well]. Dana always keeps his word. He's the No. 1 contender."
"This is my prediction," Abdelaziz continued. "I believe something will happen Dec. 16. I believe Belal Muhammad will go there and I believe Belal Muhammad will become the UFC welterweight champion. Even if that doesn't happen, that's OK. These two guys fight, the winner will fight Belal Muhammad."
"Nothing else makes sense for him," Abdelaziz added. "Not even the Kamaru (Usman) fight, it would have to be financial things but now Kamaru is a middleweight."
Do you think Muhammad earns the title off of the winner of the Edwards and Covington fight?