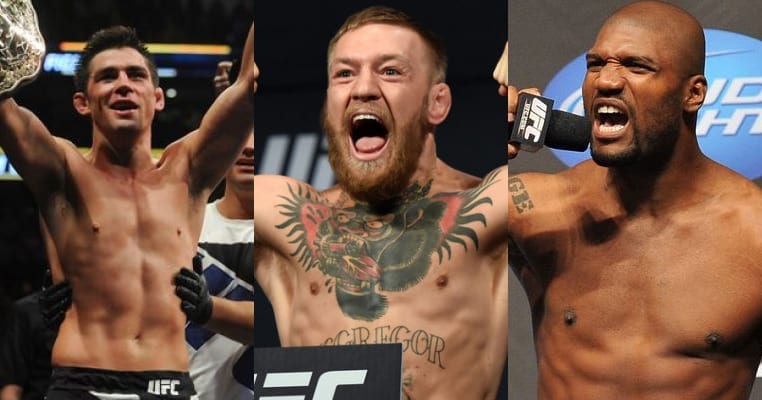 While the sport of mixed martial arts would simply be nothing without the fights themselves, much of the love for the sport comes from the entertainment factor, which includes the hype, the build-up and the trash talk surrounding fights. Obviously not all fighters are trash talkers and not all fights include bad blood and back-and-forth banter, but those that do are often quite memorable.
With that being said, let's take a look at the UFC's seven best trash talk battles: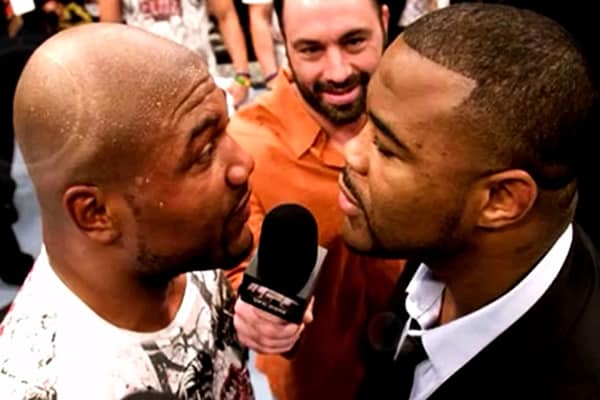 7) Rashad Evans vs. Rampage Jackson
The UFC's light heavyweight division appears to be rather scarce as of late, but it was once the sport's premier weight class, and at one point, former champions "Suga" Rashad Evans and Quinton "Rampage" Jackson were at the forefront of the 205 pounders.
When the two met at May 2010's UFC 114, neither held the UFC light heavyweight title, but they remained in the headlining spot as the trash talk between the two leading up to the bout was memorable to say the least.
Coaching opposite each other on The Ultimate Fighter (TUF) season 10 prior to the bout, the two had ample time to get under each other's skin and they did just that. Both "Suga" and "Rampage" have always been outspoken individuals and they didn't hold back, which resulted in one of the best trash talk battles we've ever seen.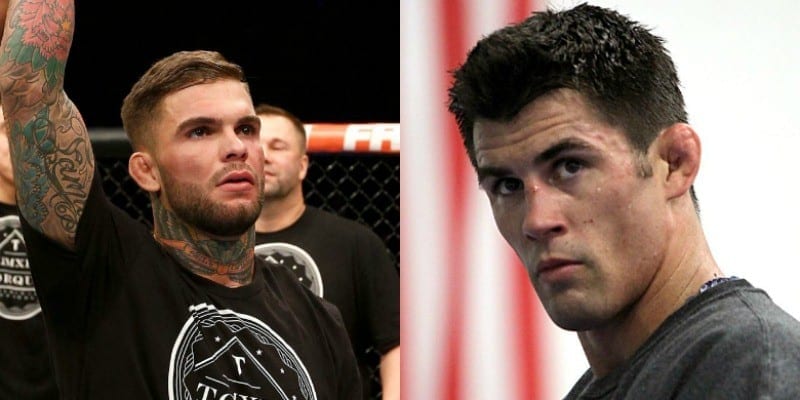 6) Dominick Cruz vs. Cody Garbrandt
Reigning UFC bantamweight champion Dominick Cruz is one of the most intelligent personalities in the sport of MMA and since returning earlier this year after a long string of injuries, he's also become one of the most entertaining trash talkers in the sport, although in his own unique way.
"The Dominator" is gearing up to defend his 135-pound title against Cody "No Love" Garbrandt at Dec. 30's UFC 207 from Las Vegas, Nevada and it's been made clear that they aren't the biggest fans of each other.
Whether it be through the media or on Garbrandt's girlfriend's Instagram page, the trash talk between the two has been both intriguing and incessant. The two also engaged in a war of words on this weekend's (Dec. 17, 2016) broadcast of UFC on FOX 22. In fact, FOX had to censor much of the exchange due to the heated profanity being shot around.
Cruz and Garbrandt have provided us with a quality trash talk battle thus far and the bout is still more than a week away.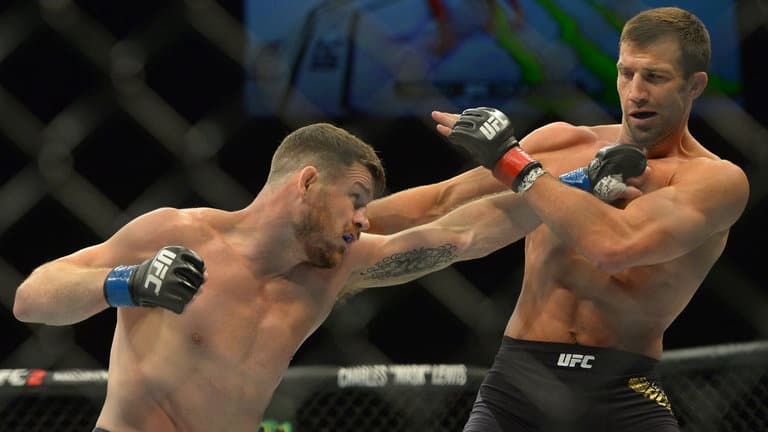 5) Michael Bisping vs. Luke Rockhold
Michael Bisping and Luke Rockhold weren't fond of each other when they met for a first time in Nov. 2014, but the trash talk between the two reached new heights when they met for a second time last June with Rockhold's then held middleweight title on the line.
Although Bisping accepted the bout on rather short notice, it didn't take long for the verbal warfare to begin with Rockhold saying that he would retire "The Count" and Bisping accusing Rockhold of dodging contenders. To make matters even more entertaining the bad blood continued to pour over into the post-fight press conference after Bisping had stunned Rockhold to steal the belt.
"The Count" has always been a polarizing trash talker and Rockhold served as the right partner to provide a true battle.
Check out some of their best exchanges below courtesy of MMAnytt.se: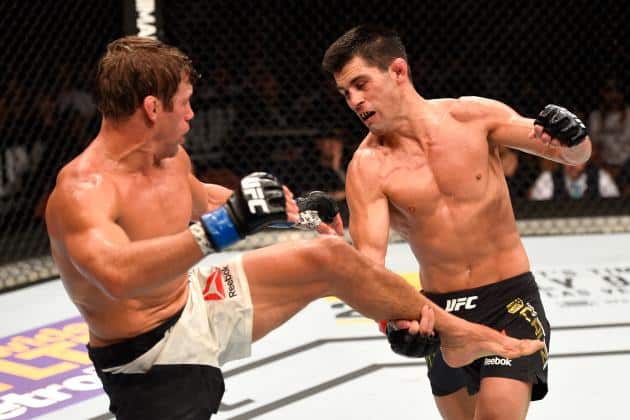 4) Dominick Cruz vs. Urijah Faber III
The rivalry between Dominick Cruz and Urijah Faber has spanned nearly a decade, but the trash talk between the two truly reached its boiling point when they met for a third and final time at June 2016's UFC 199 from California.
Their memorable trash talk battle can be seen at no better time than when the two met at the pre-fight press conference. Whether it was Cruz asking Faber why he had never gotten his hands on the UFC belt, or "The California Kid" calling the champion a 'stage five clinger', the two went toe-to-toe on the mic. In fact, they even had Bisping and Rockhold at a loss for words while they went back and forth.
With Faber retiring this past weekend and the two squashing their beef, it's key to remember the epic trash talk battle these two provided us with.
Check out some of the highlights between the two below courtesy of MMAnytt.se: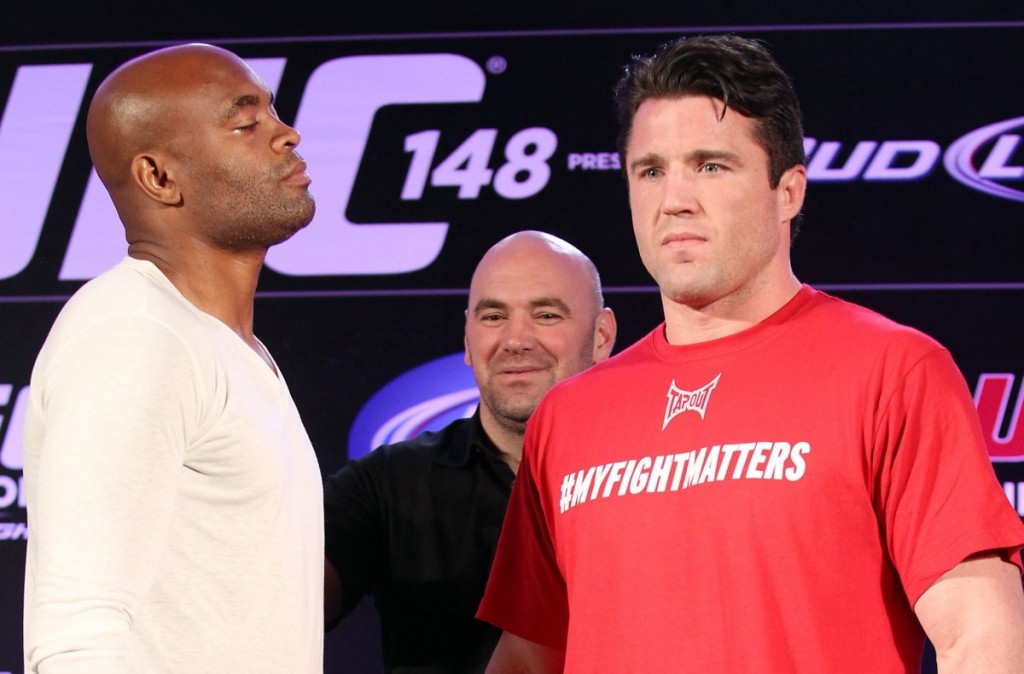 3) Anderson Silva vs. Chael Sonnen
Former longtime UFC middleweight champion Anderson "The Spider" Silva is widely considered to be one of the best fighters of all-time and while his skills in the Octagon are often entertaining, he typically remains relatively quiet leading up to bouts – unless he's matched up against Chael Sonnen that is.
Silva and Sonnen faced off for the first time at UFC 117 and fought for a second time at UFC 148, and while both bouts were memorable, the trash talk between the two was iconic to say the least.
"The American Gangster", a man known as one of the best trash talkers in MMA history, repeatedly blasted Silva like no one had before, which only brought out a different side of "The Spider", which we had never seen before. When speaking of the best rivalries and best trash talk rivalries of all-time, Silva vs. Sonnen will also rank near the top.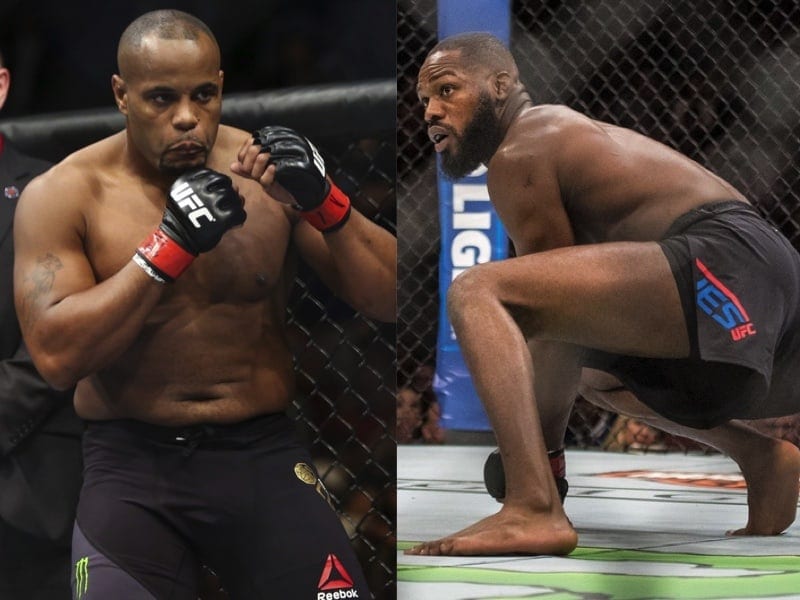 2) Jon Jones vs. Daniel Cormier
Jon Jones has exchanged words with a few of his opponents in the past, but never did he engage in a trash talk battle quite like he did with Daniel Cormier ahead of their UFC 182 light heavyweight title bout.
The bad blood between the two poured over into various press conferences, media appearances and of course into their now infamous "hot mic" incident where the two went back-and-forth at each other when they believed the cameras were off and away. Their trash talk battle even escalated into a full-fledged brawl at a stare down.
In the time sense their scrap at UFC 182, which Jones won via unanimous decision, the two have been scheduled to rematch twice, which only heightened the trash talk battle, although the bout has never come to fruition. The two will likely lock horns again at some point, leading us to believe that the trash talk is far from done.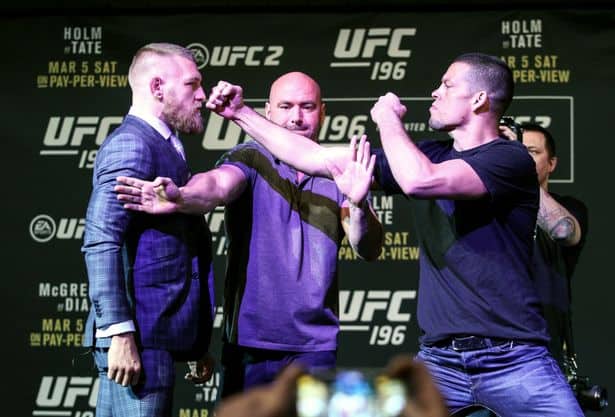 1) Conor McGregor vs. Nate Diaz
Reigning UFC lightweight champion Conor McGregor is without question the very best trash talker of all-time. The brash Irishman has ridiculed every man he's been matched up against, but when he was paired against outspoken bad boy Nate Diaz, fans knew we were in for a treat.
Diaz accepted his first fight with McGregor at UFC 196 on just 11 days notice and those 11 days proved to be amongst the most entertaining in MMA history in terms of hype, build-up and promotion. The two fighters quickly got to work throwing verbal shots at each other through multiple press conferences and to be fair, the trash talk battle actually started months before when Diaz called out McGregor after his UFC on 17 victory.
After Diaz shocked the world and submitted McGregor, it was clear that a rematch was necessary and the two once again faced off at UFC 202. Once again the trash talk was alive and evident leading up to the bout and with McGregor winning the rematch, a trilogy is expected at some point.
Did we miss any of your favorite trash talk battles?