Dan 'The Outlaw' Hardy Born 17th May 1982 in Nottingham England is six foot tall and weighs in at 170lb with a 74″ reach. He is currently ranked as the best welterweight in Europe having fought under such organizations as Cage Force,Cage Warriors and currently the UFC.
Fighters only magazine 2009 nominated Hardy for the European fighter of the year and breakthrough fighter of the year,he lost out to Mousasi and Lesnar respectively.Hardy has held the Cage warriors welterweight world title,is currently the light welterweight champ and the UK Storm British champ. Hardy,who is the first English fighter to gain a title shot has fought in the US,UK,across Europe and in Japan.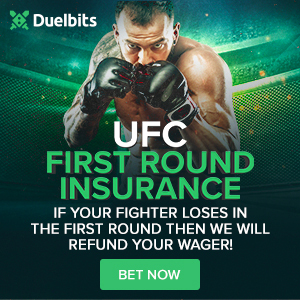 Since the age of six 'The Outlaw' has been training. Starting in tae kwan doe(which he earned a black belt in) he then moved Bushido MMA centre,Leicester shoot fighters,Wild card boxing gym,10th planet,Xtreme Couture and is currently a member of team rough house which also trains Paul Daley,Andre Winner and Dean Amasinger among many others.
Hardy holds a purple belt in BJJ and is also schooled in boxing and Muay Thai and is a talented grappler by his own admission. In 2002 he went to china to visit and train with Shaolin Monks.
A UFC fighter since 2008, Hardy's UFC record is 4-0. His debut against Akihiro Gono at UFC 89 was a closely fought split decision win for Hardy,next came Rory Markham at UFC 95 who was dispatched by KO at 1;09 in the 1st round,then came Marcus Davis who was beaten via split decision at UFC 99 and most recently at UFC 105 in an exciting stand up war we saw Hardy pitted against Mike 'Quick' Swick.
Hardy was ranked as the underdog but proved himself worthy by dominating the fight and taking a convincing unanimous decision victory to earn a shot at GSP and the title.With a record of 23-6-0 1NC (11ko wins 4 sub wins) Hardy feels confident that he can challenge the champ GSP at UFC 111 for the welterweight title.