Anthony Smith plays up future clash with Ex-UFC kingpin Alex Pereira amid bitter rivalry: 'I would smoke him'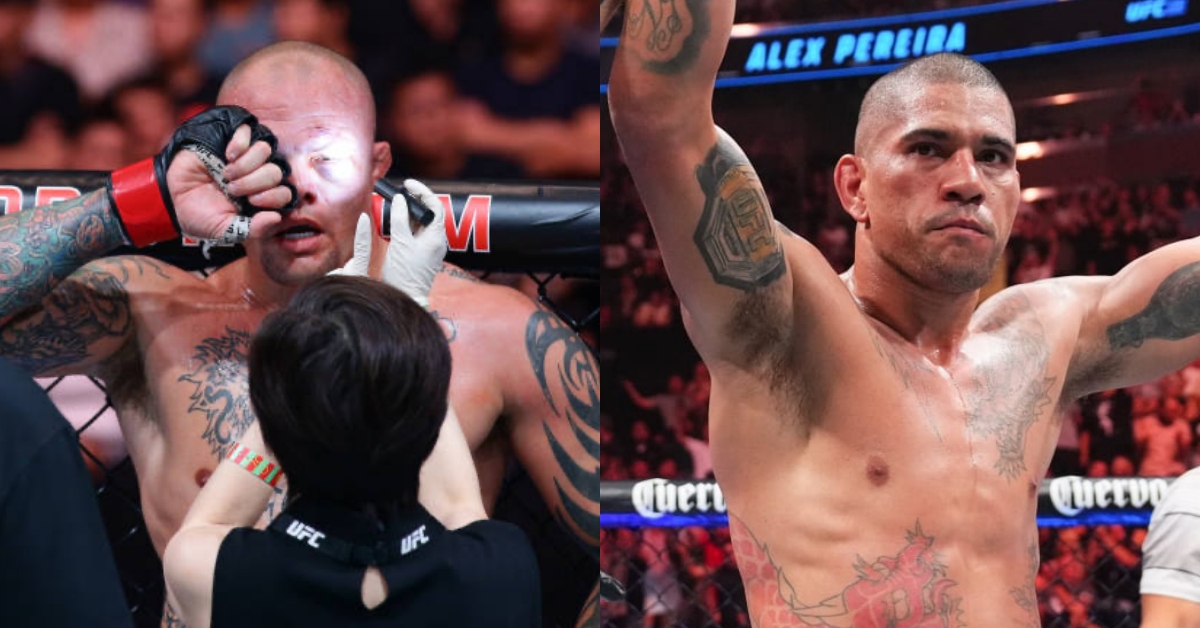 Former light heavyweight title challenger, Anthony Smith has claimed if he ever landed a proposed grappling match with former middleweight champion, Alex Pereira outside of the UFC – he would handily "smoke" the Brazilian on the mats.
Smith, a former one-time light heavyweight title challenger under the promotion's banner, snapped a disappointing two-fight losing skid on the main card of UFC Fight Night Singapore back in August, defeating two-time opponent, Ryan Spann in a close, split decision victory.
And as for Pereira, the Sao Paulo knockout artist made good on a light heavyweight divisional bow at UFC 291 back in July, defeating former undisputed champion, Jan Blachowicz in a close, split decision win in Salt Lake City, Utah.
Booking his Octagon return for November in the co-main event of UFC 295 in Madison Square Garden, former middleweight champion, Pereira will attempt to mint himself as the new light heavyweight champion as he takes on former champion, Czech Republic native, Jiri Prochazka in a vacant title showing.
Anthony Smith is prepared to take on Alex Pereira as soon as possible
Finding himself firmly inserted into a verbal rivalry with Pereira in recent weeks since his rematch win over Spann, Nebraska veteran, Smith – who was linked with a grappling clash with the former, confidently claimed he would brush Pereira aside with ease.
"I would grapple him (Alex Pereira) in my front yard right now," Anthony Smith told MMA Fighting. "It doesn't matter, I would smoke him in a grappling match, But isn't he supposed to – I don't know why he's not talking trash to Jiri (Prochazka). Like, that's the guy, I understand trying drum up some business and drum up some intrigue into what you're doing and things in the division."
"Someone needs to be in his (Alex Pereira) saying, 'If you're going to be talking all this sh*t, you need to do it to the guy that you could be fighting for the title," Anthony Smith explained. 
Would you like to see Anthony Smith compete against Alex Pereira?