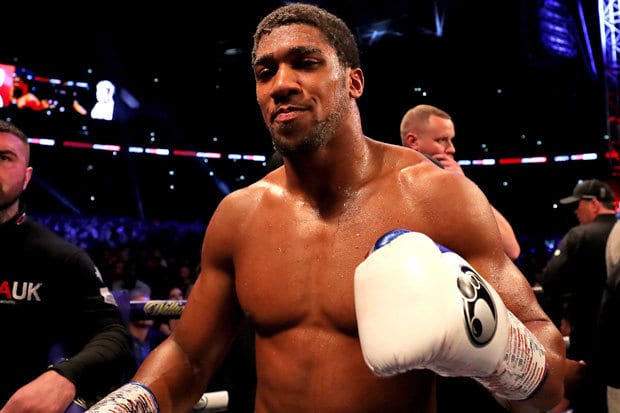 WBC champion Deontay Wilder and lineal champion Tyson Fury threw down in a classic 12-round war last weekend from Staples Center in Los Angeles.
Fury landed more volume with his precise jab and measured combinations. Wilder, on the other hand, had far less but more impactful moments with two huge knockdowns. It was a jaw-dropping scene to see Fury somehow rise back to his feet from the last one late in the fight.
The fight was ultimately declared a split draw to the criticism of boxing fans and media members everywhere. It seemed Fury had won the fight on rounds alone despite the knockdowns. Because of the epic nature of the fight, an immediate rematch was brought up right away. Wilder received approval from the WBC to offer said rematch to Fury. 
However, one man close to the scenario wants a different high-profile fight that's been discussed for some time. Matchroom Boxing head man Eddie Hearn told Sky Sports he wants to finally set up Anthony Joshua, who holds the other three titles, vs. Wilder at Wembley Stadium next April. Hearn said the WBC's decision doesn't necessarily nix Joshua vs. Wilder. Hearn did say Wilder would fight who he wanted, however:
"No, I think the wording was everything in that one, sanctioned not ordered. I think what they're saying is they would approve the rematch. Dominic Breazeale is the mandatory, who is supposed to fight the winner, so what they're saying is that they would allow the rematch. "As far as I see, they haven't ordered it. We'll see. I don't think it really changes much. If Wilder wants to fight Fury, he'll fight Fury."
Wilder's Goals
Hearn questioned Wilder's desire to become the unified world heavyweight champion. That supposedly means everything to Joshua:
"If he wants to be undisputed, he'll fight Joshua. It [unification] can trump anything. I don't know how much that means to Wilder. It means everything to us, means everything to Joshua, but the rematch is a big fight."

Overall, Hearn said there are some huge fights on the table for Joshua. That includes Joshua vs. Fury and others:
"The AJ-Wilder fight is a huge fight," said Hearn. "AJ against Fury is a huge fight. AJ against Dillian Whyte is a big fight. Dillian Whyte is fighting Chisora on December 22, so we'll see what happens in that one, and anything can happen."
But no matter what happens, Hearn is keeping his cards close to the vest during the inevitable negotiations:
"Last time, we were all talking too much. We've made a decision that there will be no talk on this one."