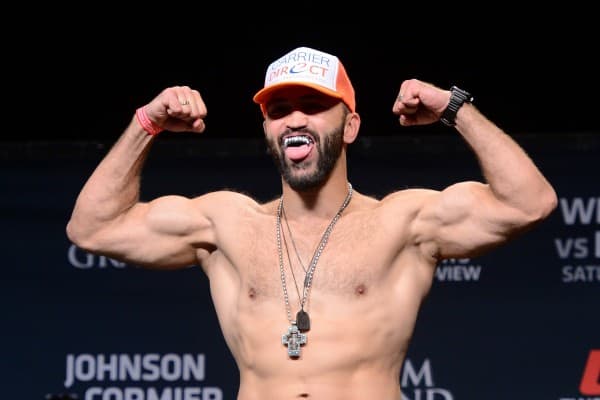 With three straight wins capped off by his scintillating UFC 187 slugfest victory over Travis Browne, it was thought that former UFC heavyweight champion Andrei 'The Pitbull' Arlovski was potentially headed for a title shot against newly crowned champion Fabricio Werdum.
After all, 'Vai Cavalo' and 'The Pitbull' have history dating back to their lackluster bout at 2007's UFC 70, which Arlovski won by unanimous decision.
Apparently that's not the plan the UFC is going with, however. After Arlovski said he was unwilling to wait for Werdum and would take a non-title fight, Ariel Helwani revealed on UFC Tonight that the UFC has reportedly taken him up on it, targeting a bout with a fellow surging former champion Frank Mir at September's UFC 191 from the MGM Grand Arena in Las Vegas, Nevada.
Arlovski reportedly targeted a bout with returning old nemesis Fedor Emelianenko, but that bout has been put on hold.
Mir has won two straight after taking a long hiatus following four straight losses that had him on the verge of retirement, starching Antonio ' Bigfoot' Silva in February before recently knocking Todd Duffee out cold in the main event of July's The Ultimate Fighter (TUF) 21 Finale from San Diego, California.
The bout has not ben confirmed as of yet. UFC 191 features a flyweight title bout between steamrolling champion Demetrious Johnson and top contender John Dodson, a rematch of their 2013 match that 'Mighty Mouse' won by decision.
Photo Credit: Joe Camporeale for USA TODAY Sports