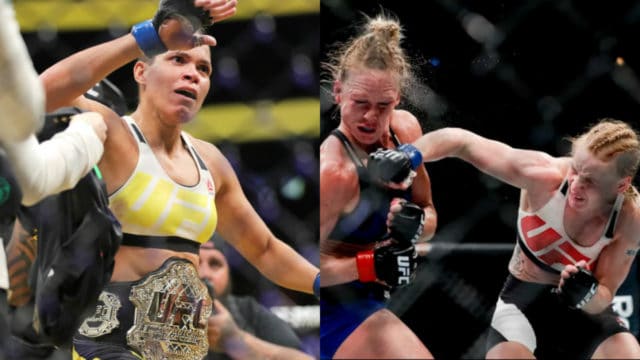 The UFC women's bantamweight division was once again the centre of attention at UFC on FOX 20. This time it was a battle for the rights to a potential title fight with Amanda Nunes on the line, as Holly Holm and Valentina Shevchenko led the Chicago based card. Many had pegged 'The Preacher's Daughter' for victory with the recent memory of the shocking knockout over Ronda Rousey is mind, but it was yet another underdog victory on the cards in Illinois.
'The Bullet' was on form, bouncing back from her UFC 196 loss to Nunes with a convincing five round decision over Holm. What was even more surprising was that Shevchenko bossed the fight in the stand up against the former boxing and kickboxing world champion. Although the fight may have lacked the sheer entertainment factor, the result holds a lot of weight in terms of the title picture. Well, at least you'd think so.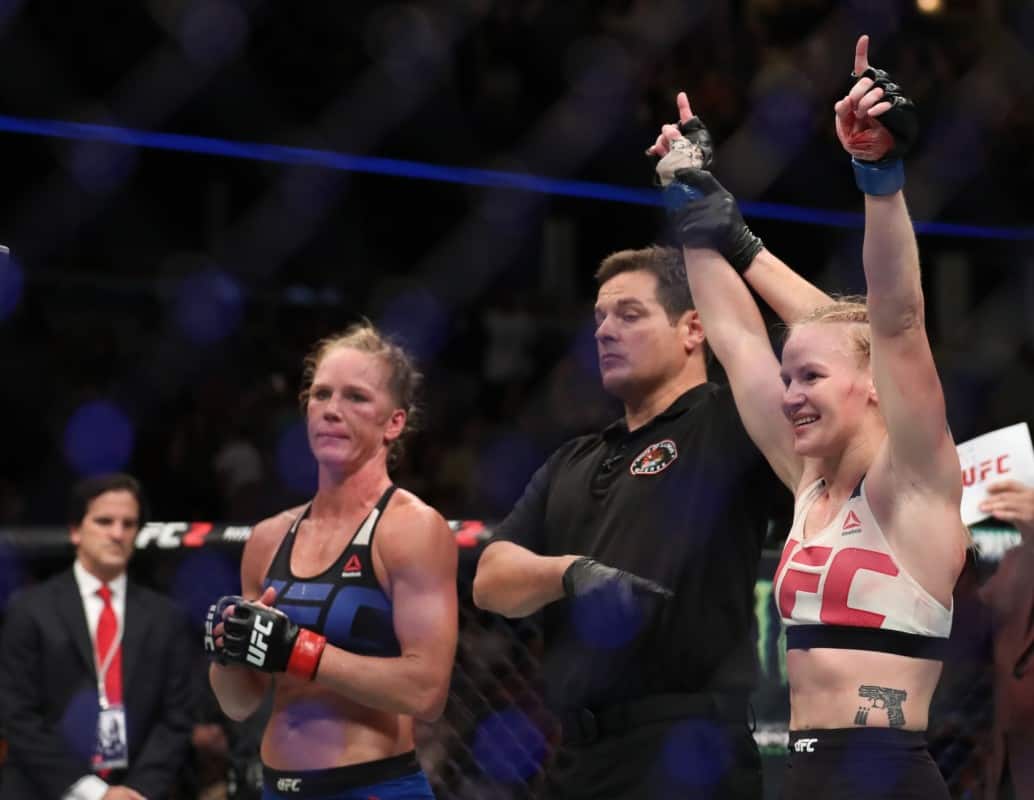 Although victorious over the former champ, the current queen Amanda Nunes isn't sold on Shevchenko's rights to a title fight. Check out 'The Lioness' on Twitter last night, claiming 'The Bullet' should fight Julianna Pena to decide the next contender at 135:
I feel she needs to prove herself a little more. I think @VenezuelanVixen vs @BulletValentina. Winner comes to me

— Amanda Nunes (@Amanda_Leoa) July 24, 2016
@imossyousomich @BulletValentina Scared of what exactly?

— Amanda Nunes (@Amanda_Leoa) July 24, 2016
So by the sounds of it Amanda Nunes either has another opponent in mind, or is happy to wait for another fight to take place before defending her title. Is the potential of a Ronda Rousey comeback in 2016 playing on Nunes' mind? By all accounts that's looking a little unlikely, and the rest of the top 10 contender's at women's bantamweight are either tied up, coming off losses or simply undeserving of a title shot at this stage.
With Nunes holding a decision win over Shevchenko on March 5, is she right in thinking 'The Bullet' should fight again before a title crack? The more things change, the more they stay the same. The female 135-pound division is possible in need of some new blood, or maybe just the original life and soul of the weight class Ronda Rousey.
Stay tuned.
Big thanks to MMAFighting.com's Esther Lin for some great photos, one of which is used in the feature image for this article.
If you enjoyed this story, please share it on social media!