Amanda Nunes claims next bantamweight champion will be 'Fake forever' in the wake of UFC 289 retirement'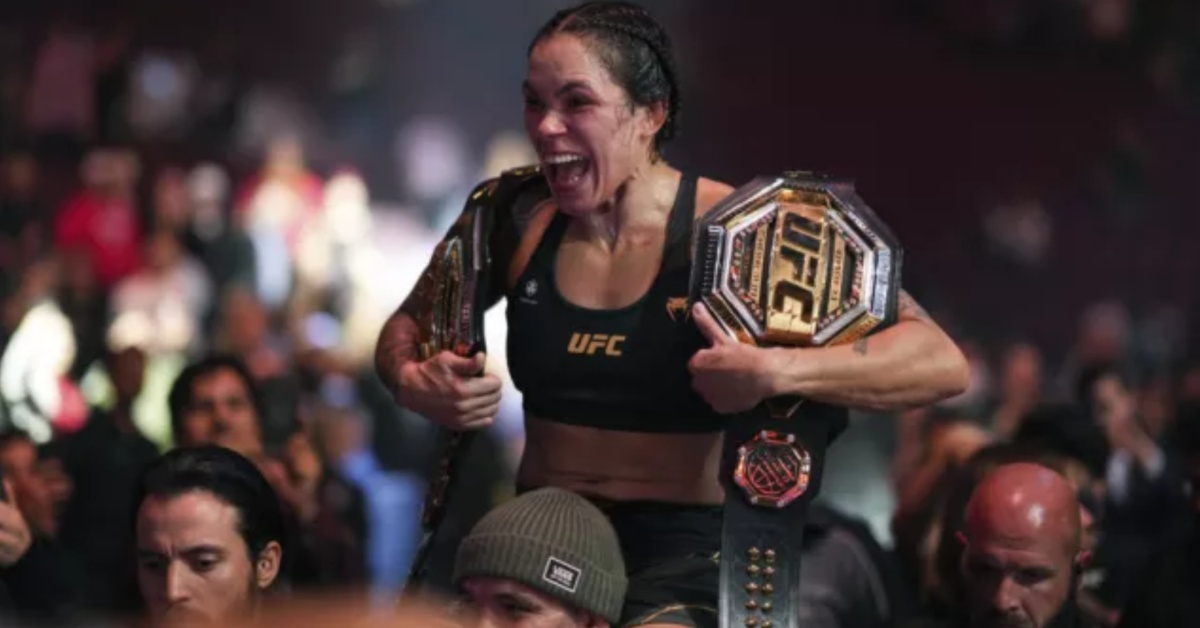 In the wake of her expected retirement from professional mixed martial arts competition last night in the main event of UFC 289, duel-weight champion, Amanda Nunes – who successfully defended bantamweight gold, has claimed the new division gold holder will be "fake forever" atop the throne, in her absence. 
Nunes, who entered last night's UFC 289 headliner with Irene Aldana as the undisputed featherweight and bantamweight champion, managed to successfully defend the bantamweight crown as part of a second reign atop the 135 pound throne. 
Turning in a hugely one-sided and dominant unanimous decision (50-44, 50-44, 50-43) triumph against Mexican challenger, Aldana, Nunes largely out-struck and out-grappled the Lobo Gym staple en route to her twenty third and final mixed martial arts victory.
Amanda Nunes calls time on a gold-laden career off the back of UFC 289 win
Confirming plans to retire from mixed martial arts off the back of her unanimous judging triumph, Nunes laid her gloves and both championship titles inside the Octagon on the canvas following her decision triumph. 
"My mum has been asking me so much to do this for so long," Amanda Nunes said during her post-fight Octagon interview at UFC 289. "She can't take it anymore. I want to enjoy everything that I have made. I want to travel a bit with my family."
"I left my family in Brazil when I was so young for this dream, but I never thought in my mind I would become a champion," Amanda Nunes explained. "But when i became a champion it was unbelievable" 
And with former champion, Julianna Peña receiving an offer of a vacant title fight showdown from one-time title challenger, Raquel Pennington, Nunes has claimed that whomever strikes gold in her absence, will forever be a "fake" champion, however.
"I'm gonna have my belts at home with me – that's gonna be the fake one," Amanda Nunes told assembled media following UFC 289. "It's gonna be fake forever, you know. So, you gets the belt now, it's gonna be just like, pretending to have [it]. Yeah, I'm gone. I'm good – I did everything, all taken care of in my life, thank you UFC."