Ex-UFC title chaser Alistair Overeem slapped with one year suspension following doping violation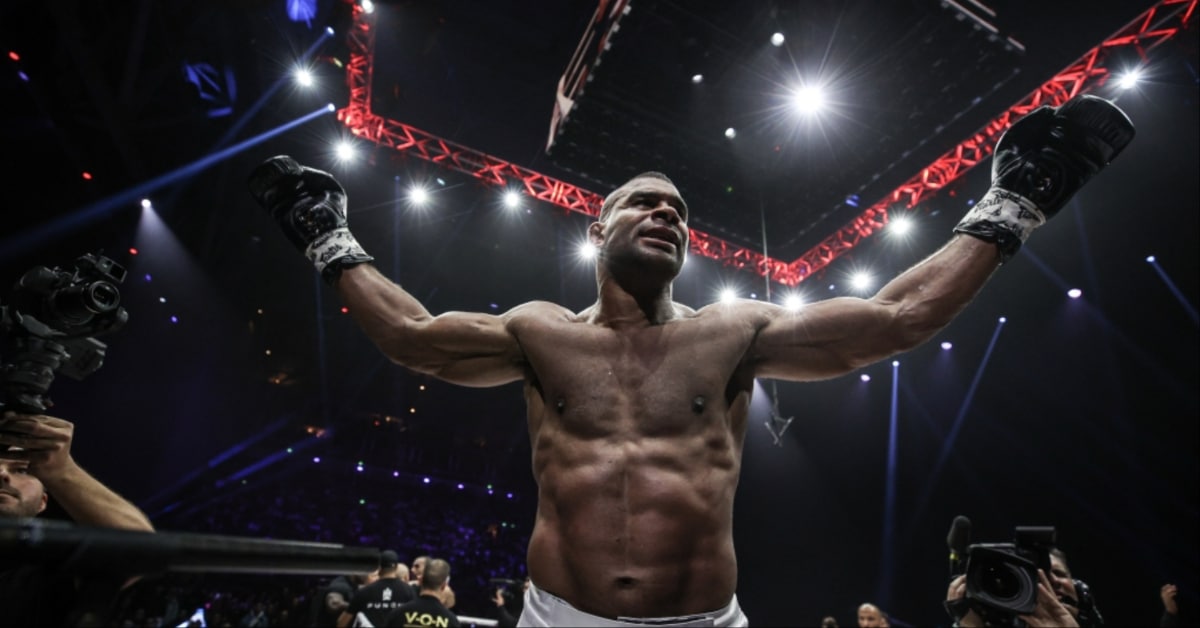 Former UFC heavyweight title challenger, Alistair Overeem have been slapped with a one-year retroactive suspension after the Dutch kickboxer tested positive for a banned substance in both A and B test samples following his GLORY Kickboxing fight against Moroccan striker, Badr Hari back in October of last year.
Headlining the GLORY Collision 4 event in his first combat sports outing since his departure from the UFC the year prior, Overeem initially landed a unanimous decision victory over Hari, however, the bout has since been overturned to an official 'No Contest' in November after it was revealed he had tested positive for a banned substance.
Alistair Overeem has also turned over a percentage of his fight purse
News of Overeem's one-year suspension and subsequent removal from the official GLORY rankings and the return of a percentage of his fight purse, was initially reported by VechtsportInfo.
Violating GLORY's anti-doping policy, the reported banned substance which Alistair Overeem tested positive for in both his A and B test samples has yet to be disclosed, however, the former Strikforce, K-1, and Dream gold holder has been issued a one-year suspension from competition. 
Boasting a 47-19(1) professional mixed martila arts record, Alistair Overeem, an alum of the UFC, most recently featured professionally in the sport against recent winner, Alexander Volkov, suffering a second round TKO loss to the Russian striker in February 2021. 
Competing for undisputed UFC heavyweight gold against former two-time division champion, Stipe Miocic back in 2016 in the main event of UFC 203 in Cleveland, Ohio, Overeem suffered a first round KO loss to the former, despite landing his own knockdown and threatening with a guillotine submission earlier in the round.
In his time with the Dana White-led organization, Overeem was also hit with a nine-month retroacitvr suspension, which was issued by the Nevada State Athletic Commission, after he tested positive for elevated levels of testosterone.
A revered knockout and submission artist, Alistair Overeem holds UFC victories over the likes of Brock Lesnar, Frank Mir, Roy Nelson, Junior dos Santos, Andrei Arlovski, Mark Hunt, Fabricio Werdum, Sergei Pavlovich, and Aleksei Olienik.