Alistair Overeem looks unrecognizable following latest banned substance suspension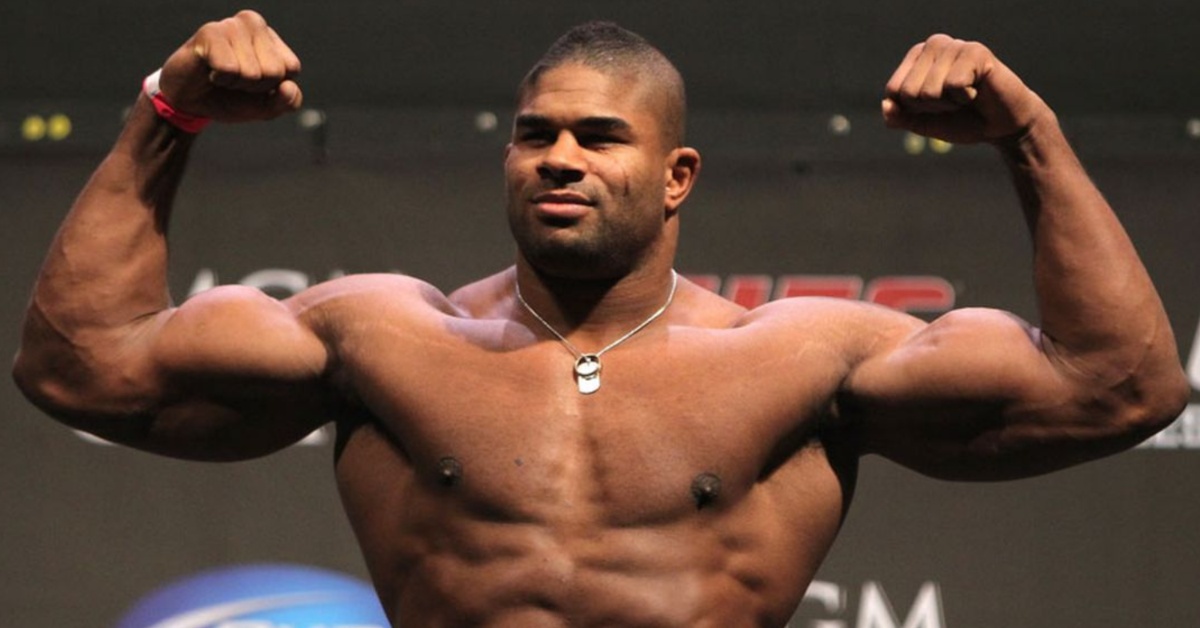 Alistair Overeem looks practically unrecognizable in a recent photo taken alongside RIZIN CEO Nobuyuki Sakakibara.
Overeem, once touted as one of the biggest, strongest, and most dangerous competitors in combat sports, is looking roughly half the size he used to in a recent snap taken over the weekend. "Alistair Overeem is looking slim! The Dutch legend met up with RIZIN CEO Nobuyuki Sakakibara last weekend," Beyond Kickboxing posted on Twitter. "He's currently serving a suspension but is rumored to return for the GLORY Heavyweight Grand Prix in December, with $500,000 on the line."
Of course, you can't mention Alistar Overeem's history as one of MMA's most notable big men without addressing his laundry list of banned substance abuse violations that have plagued him throughout his career. Currently, 'The Reem' is serving a 12-month suspension after a failed drug test following his unanimous decision win over Badr Hari at GLORY: Collision 4 last October. The decision was overturned six weeks later.
PED Use Derailed Alistair Overeem's First UFC Title Fight
In 2012, Alistair Overeem was tipped for a UFC heavyweight title fight against then-champion Junior dos Santos at UFC 146. A month before the fight, Overeem was revealed to have failed his pre-fight drug test by the Nevada State Athletic Commission. The UFC was forced to remove him from the bout, replacing him with Frank Mir.
As the tweet above states, Alistair Overeem is planning a return to GLORY Kickboxing once his current suspension expires in October.
Closing in on 25 years as a professional fighter, Alistar Overeem has competed in some of the world's biggest organizations, including PRIDE, Strikeforce, Dream, K-1, GLORY, and of course, the UFC. During his tenure, Overeem has squared off with some of the biggest names in the sport, such as 'Shogun' Rua, Vitor Belfort, Fabricio Werdum, Mark Hunt, Mirko Cro Cop, Frank Mir, Roy Nelson, and Stipe Miocic.
Overeem captured heavyweight titles in both Strikeforce and Dream in addition to winning K-1's World Grand Prix in 2010.