Alistair Overeem, team deny PED use following one year GLORY suspension: 'it surprised him'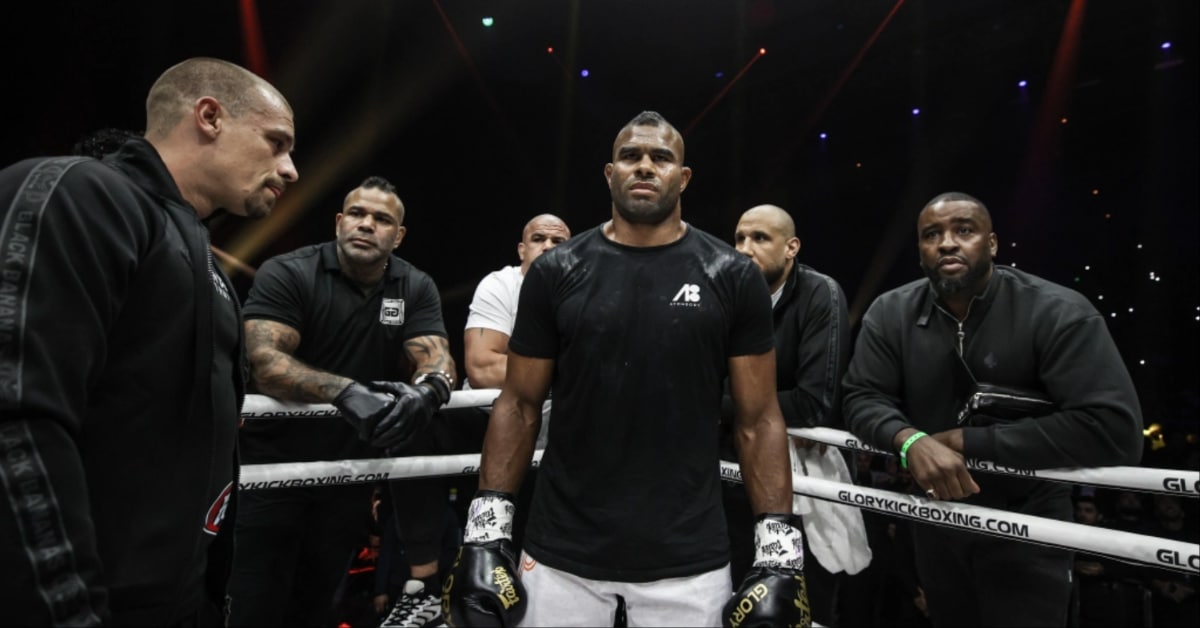 Alistair Overeem's team vehemently denies the use of any performance-enhancing drugs following a 12-month suspension handed down by GLORY Kickboxing.
The promotion announced that 'The Demolition Man' had been suspended for one year after testing positive for a banned substance surrounding his October trilogy bout with Badr Hari at GLORY COLLISION 4.
"Alistair Overeem has been removed from the GLORY rankings and his fight again Badr Hari is ruled a 'No Contest' due to a violation of GLORY's anti-doping rules," GLORY announced in an official statement. "His suspension is for 12 months, starting at his last fight – COLLISION 4. And he must return a percentage of his wages."
Following the promotion's announcement, Alistair Overeem's trainer Nick Hemmers went on record stating that an anti-inflammatory medication was responsible for the positive test and not a performance-enhancing drug.
"Apparently a minimal amount of it was found in his blood…. He has not used any means to be stronger in the ring," Hemmers stated. "I think it's nonsense that his victory was taken away. We simply won that match against Badr, and I will always say that."
Alistair Overeem's Team Released an Official Statement
Alistair Overeem's management team also issued a statement on the situation, saying:
"We have taken note of the removal of Alistair from the ranking. After the B-sample was also positive, it was to be expected that his fight against Badr Hari would be converted to 'No Contest'. We are talking about trace amounts of a supplement that Alistair has used for recovery from an injury, which is not performance-enhancing.
"This injury occurred during the preparations for his fight with Rico (Verhoeven). It surprised Alistair that after eight months traces were still found in his system. For now, we will rest and wait and see what comes next."
This is not the first time that Alistair Overeem has tested positive for banned substances in his combat sports career. In 2012, 'The Demolition Man' was scheduled to challenge then-UFC champion Junior dos Santos at UFC 146. Weeks before the bout, it was revealed by the NSAC that Overeem had an abnormally high testosterone-to-epitestosterone (T/E) ratio which he attributed to a doctor-prescribed "anti-inflammatory medication that was mixed with testosterone."