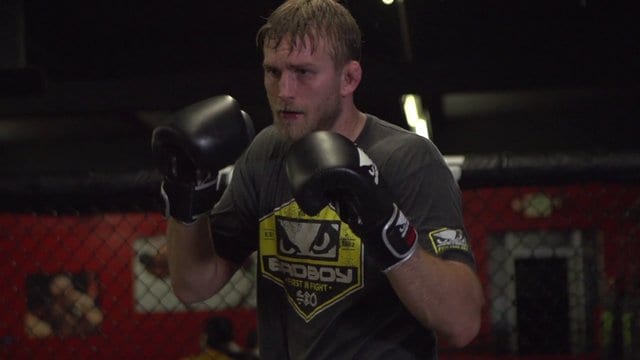 There has been an unfortunate swirl of events regarding when Alexander Gustafsson will get back into the octagon. First the Swedish star was scheduled to get his long awaited rematch against reigning light heavyweight king Jon "Bones" Jones. It was then announced that "The Mauler" had suffered an injury and had to pull out of the fight.
Now that Gustafsson is getting healthy again a fight against the surging Anthony "Rumble" Johnson was rumored. UFC President Dana White even said that the fight was set for UFC on Fox 13 in December, but it is now off the table due to Johnson's recent domestic violence issues.
Despite these troubles dealing with his next fight, Gustafsson does not want to sit out and wait for the winner of Jones vs. Cormier. According to MMAFighting.com, the Swede spoke on the topic at Friday's fan Q and A session in Stockholm, Sweden regarding the topic:
"Well, the [Anthony] Johnson fight didn't go as planned," he said. "I really wanted that fight. Of course, I want that belt, that's my goal, but I won't stay and wait for that. I want to stay active, so I hope to get a fight before this year has ended or early next year."
Due to the fact that "The Mauler" wants to stay active, there may be one fight left for him to take. That would be a bout against former UFC light heavyweight champion "Suga" Rashad Evans. Evans was asked about a potential matchup against Gustafsson at last Saturday's (September 27, 2014) UFC 178 Fox Sports post-fight show:
"I've been very impressed with how [Gustafsson's] development has gone. When I left, I was at the top and Alexander Gustafsson has been getting better with every single fight. Dana, set it up."
When asked about his thoughts regarding this potential duel, Gustafsson gave his thoughts as well:
"Absolutely. I want to fight Rashad, too."
Both men want the fight and given the current light heavyweight picture it makes perfect sense. They are both coming off injuries and both trying to get another crack at Jones and the belt. For Gustaffson, a win would once and for all secure him his rematch. For Evans, it would be hard to deny him another shot at gold with a win over the Swedish star. Will it "Suga" or "The Mauler" getting another crack at glory?