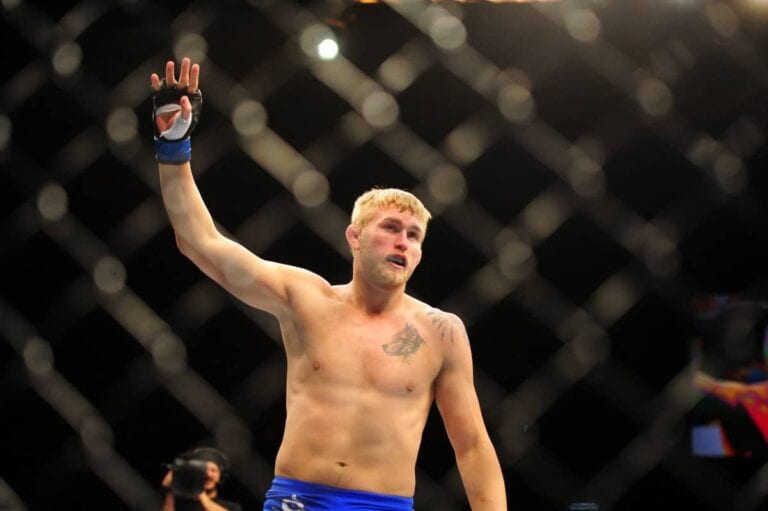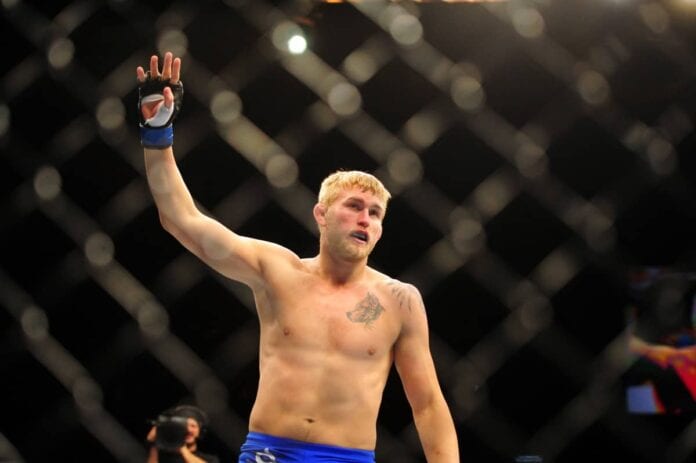 Top UFC light heavyweight contender and Swedish superstar Alexander "The Mauler" Gustafsson has been involved in not only two of the best 205-pound title fights of all-time, but two of the best fights of all-time period. Unfortunately, he has come up short on both occasions.
His first shot at UFC gold came back in 2013 when he met former long-time champion Jon "Bones" Jones in the main event of UFC 165. Many were counting "The Mauler" out, but he shocked the world and took Jones to his limits. The two battled it out in a five-round war, and many still believe that Gustafsson should have been given the nod.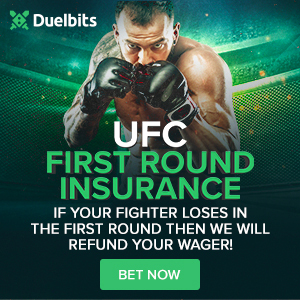 Most recently, the Swede took on current boss Daniel Cormier in the main event of October 3's UFC 192. Coming off of a brutal knockout, many once again doubted Gustafsson, and felt as if he shouldn't have been given the title shot. However, he once again showcased his heart, and skill, pushing Cormier to the brink of defeat. In the end, however, "DC" earned a split-decision victory.
Prior to the Cormier bout, Gustafsson suffered a brutal knockout loss to Anthony Johnson, and even contemplated retirement, but it's clear that he remains one of the best 205-pounders in the world.
Until the day comes when he doesn't believe that he is the best, Gustafsson will fight on, and deep down he believes that he can take out both Jones and Cormier:
"I will continue as long as I know I have the potential to be the best," Gustafsson told Swedish outlet Allehanda. "If there comes a day where I feel I can not go any further than this, that day I stop. Then I put the gloves on the shelf. But I feel that there's more to achieve. I know I can be better. I know I have the potential to beat 'DC'. I know I can beat Jon Jones."
However, "The Mauler" also doesn't want to be a gateway fight for others to receive title shots, admitting that he's not satisfied with being No. 2:
"I do not want to be a journeyman. I do not want to be a fighter that people should beat to get a title fight. I do not want to be in fights where people see me as an obstacle on the road. I want to be the man challenging. I'm not satisfied with being ranked second and third. I'm such a self-critic, that I find it hard to give myself credit for something."
As far as those two title fights that fans love, and remember, Gustafsson looks strictly at the harsh reality which is that he lost, and that's not enough for him:
"Sure, it was a good fight against DC. It was a good fight against Jones, but I didn't win. So that is not a good fight. It is not enough that I've put Sweden on the map. I've heard a hundred times how good that was," he said. "I appreciate what people say to me and that they give me credit. But for me personally, it's not enough. I want to go all the way."
At this point, Gustafsson is looking to stick around for a few more years, and apparently the UFC has something big in store for him:
"We'll see what the future looks like now," Gustafsson sad. ""I spoke to Dana White and Lorenzo Fertitta on Friday. 'Big plans', was all they said. We'll see what they have to offer. I am 28 and I see myself involved with this a few more years. I want to go some more years."
What should be next for "The Mauler"?