Video – Alex Pereira spotted sparring Olympic boxer Khalil Coe ahead of UFC 291 light heavyweight debut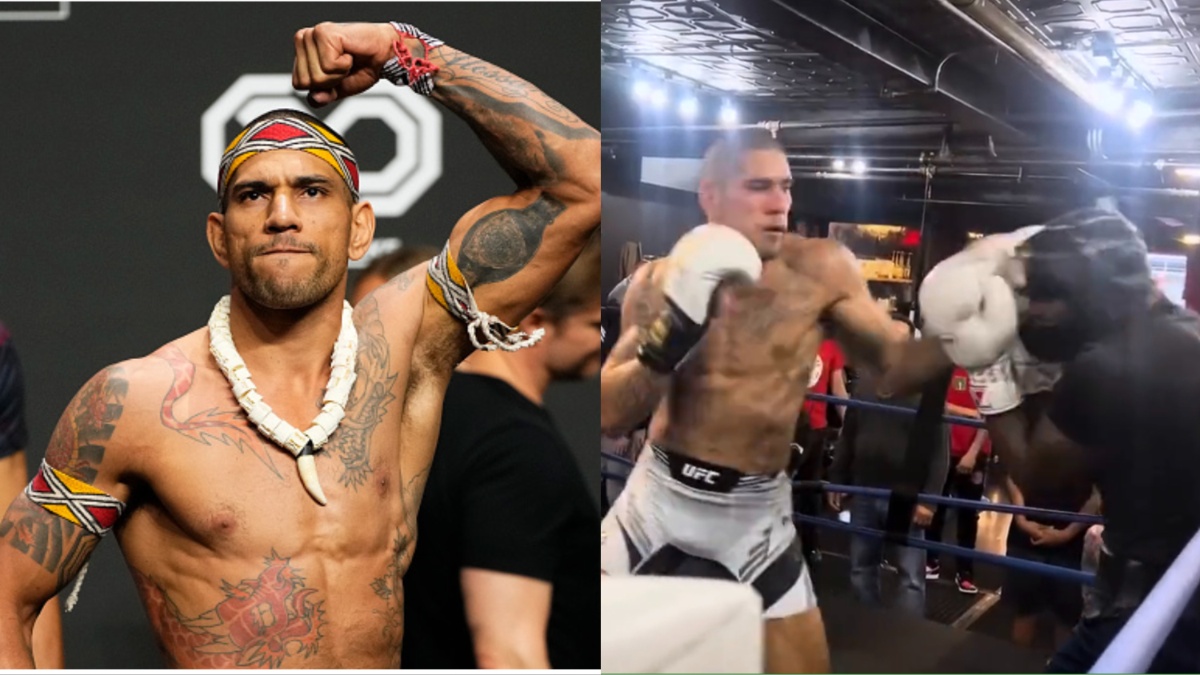 Just weeks out from his return to action at UFC 291, Alex Periera has been spotted sharpening his skills with Olympic boxer Khalil Coe. Poatan' is moving up to the light heavyweight division for his return, and is facing one of the most dangerous fighters in the entire division: former light heavyweight world champion Jan Blachowicz.
Alex Pereira last fought at UFC 287 against Israel Adesanya, in a rematch for the middleweight title. It was their fourth fight in total. Adesanya and Pereira had faced off two times prior in kickboxing, and their first MMA match ended with Pereira victorious over 'The Last Stylebender' via TKO and 'Poatan' seizing Adesanya's middleweight title.
The rematch at UFC 287 played out quite differently, and for the first time ever, Israel Adesanya was victorious over Alex Pereira. Instead of going for an immediate rematch (which would have marked their fifth fight against each other in total), Pereira would instead opt to move up to the light heavyweight division.
Alex Pereira prepares for Jan Blachowicz with some sparring with an Olympic boxer
In the video depicting the sparring match, Olympic boxer Khalil Coe can be seen in headgear, shelling up as Alex Pereira lets off an absurd combo of shots. Most of the video goes the same way, with different clips edited together of Pereira having Coe backed up against the ropes, shelling up, while 'Poatan' unleashes a lethal barrage of uppercuts, hooks, and straights. A few times Coe can be seen throwing counter shots, but they don't appear to really land, and at best only lightly clip Periera.
With UFC 291 drawing closer and closer, it's good to see Pereira look so fit and agile this close to his fight. The world is definitely wondering how the speed and power of 'Poatan' will translate to the light heavyweight division, and so far, it looks like Pereira will be a quite frightening force of nature.
Who do you think wins the Alex Pereira vs, Jan Blachowicz fight at UFC 291?