Video – Alex Pereira stone faced after Sean O'Malley's stunning title winning KO stoppage at UFC 292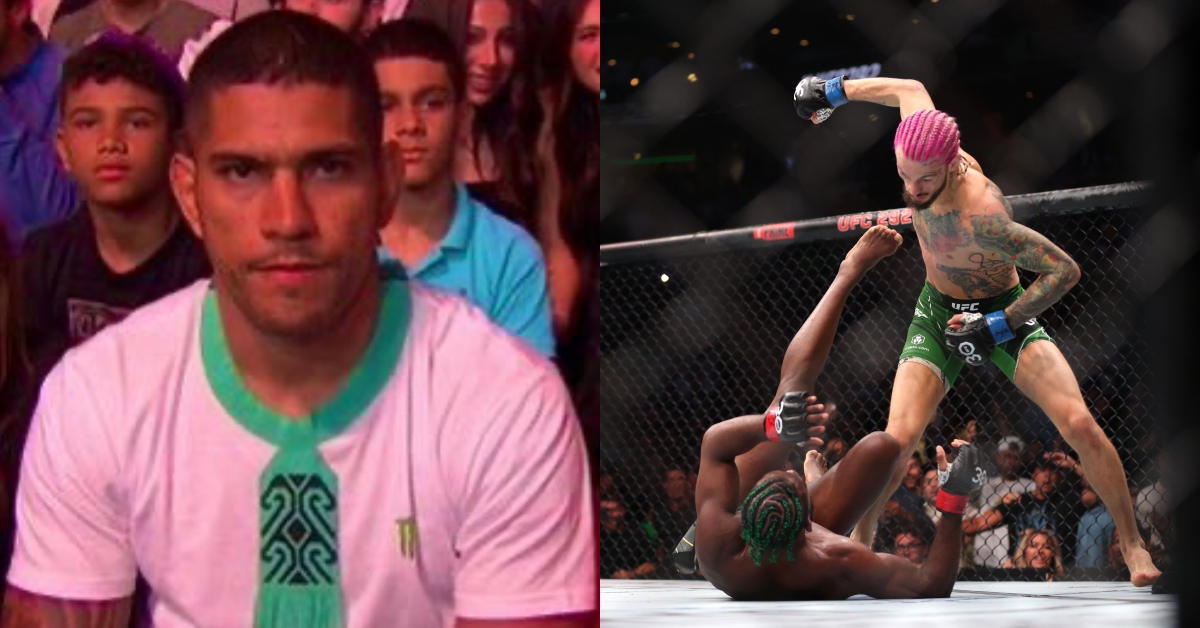 In typical Alex Pereira fashion, the former undisputed middleweight champion appeared particularly unbothered following Sean O'Malley's stunning second round knockout win over Aljamain Sterling at UFC 292 over the course of last weekend.
Pereira, who debuted at number three in the official light heavyweight rankings following his weight class bow at UFC 291 back in July, returned to the winner's enclosure for the first time in his Octagon tenure in Salt Lake City, Utah, defeating former champion, Jan Blachowicz in a split decision win.
And expected to challenge for vacant light heavyweight spoils in his return to the Octagon – potentially as soon as UFC 296 in December, Pereira has welcomed a pairing with former titleholder and Czech Republic native, Jiri Prochazka – predicting an easier go around against the former gold holder. 
"I think – and some people won't agree [with me] – but I think Jan (Blachowicz) is a tougher fight [than Jiri Prochazka] because he has the grappling game, and it makes it a bit harder for me, makes my striking less effective," Alex Pereira said. "But, I think it will be different with Jiri. I think he'll come to fight on the feet."
"I don't think he's the kind of guy who will come to grapple," Alex Pereira explained. "Everyone says that everyone who fights me will want to take me down. He might do that, but I'm not believing it yet. He's a guy who will expose himself more, and I think it will be a dangerous fight. But, I believe the matchup is better for me than against Jan."
Alex Pereira unbothered by Sean O'Malley's title victory at UFC 292
Appearing at fighter row during UFC 292 over the course of the weekend at the TD Garden in Boston, Massachusetts, footage has emerged of Pereira – seated next to welterweight contender, Belal Muhammad, remaining entirely unbothered following O'Malley's shocking knockout victory.
Furthermore, fans have noted a massive comparison in emotions between Pereira's expression and that of surging bantamweight contender, Cory Sandhagen, who appeared shocked by the Montana native's title win over their common-foe, as did featherweight grappler, Ryan Hall. 
Who would you like to see Alex Pereira fight in his return?