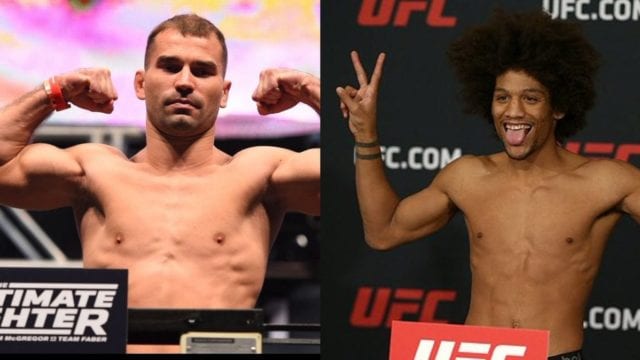 Alex Caceres is claiming that Artem Lobov attempted to apologize to him.
If you recall, back in April during fight week of the UFC 223 pay-per-view event, Conor McGregor and several members of his entourage decided to fly from Ireland to Brooklyn, New York to get revenge on current lightweight champion Khabib Nurmagomedov.
It all started once the UFC lightweight champion got into an argument with McGregor's training partner, Lobov, earlier that week. This led to McGregor attacking the fighter bus that had Nurmagomedov on and he was arrested as a result. He was charged with three counts of assault and one count of criminal mischief.
Lobov was supposed to fight Caceres at this event but the UFC pulled Lobov from the fight after his actions with the former UFC lightweight and featherweight champion in the bus attack.
As seen on the main card portion of Friday's (July 6, 2018) TUF 27 Finale at the T-Mobile Arena in Las Vegas, Nevada on FOX Sports 1, Caceres scored a split decision win over Martín Bravo in a featherweight bout.
Following the fight, Caceres told the media who attended the event that Lobov attempted to apologize to him about the bus attack.
"I did (see him)," Caceres told reporters, including MMAjunkie, during his post-fight scrum. "He tried to apologize for what he did, but to me, No. 1, it's unprofessional, and quite disrespectful to your opponent. You've got a fight, so you shouldn't be running around trying to fight everyone else."

"I don't care who stands in front of me," Caceres said. "I just really want to fight the best. People that have great records, people that are great. I just really want to test myself when I'm in there. Whoever stands in front of me is the one I want to fight."

"I'm happy with the victory," Caceres said. "Very critical of myself. … I did the best that I could. I was surprised that he took a lot of the damage he did. I wanted to stay a little more rangy, but my timing I thought was great."