Israel Adesanya 'lost his mind' during intense staredown with Dricus Du Plessis at UFC 290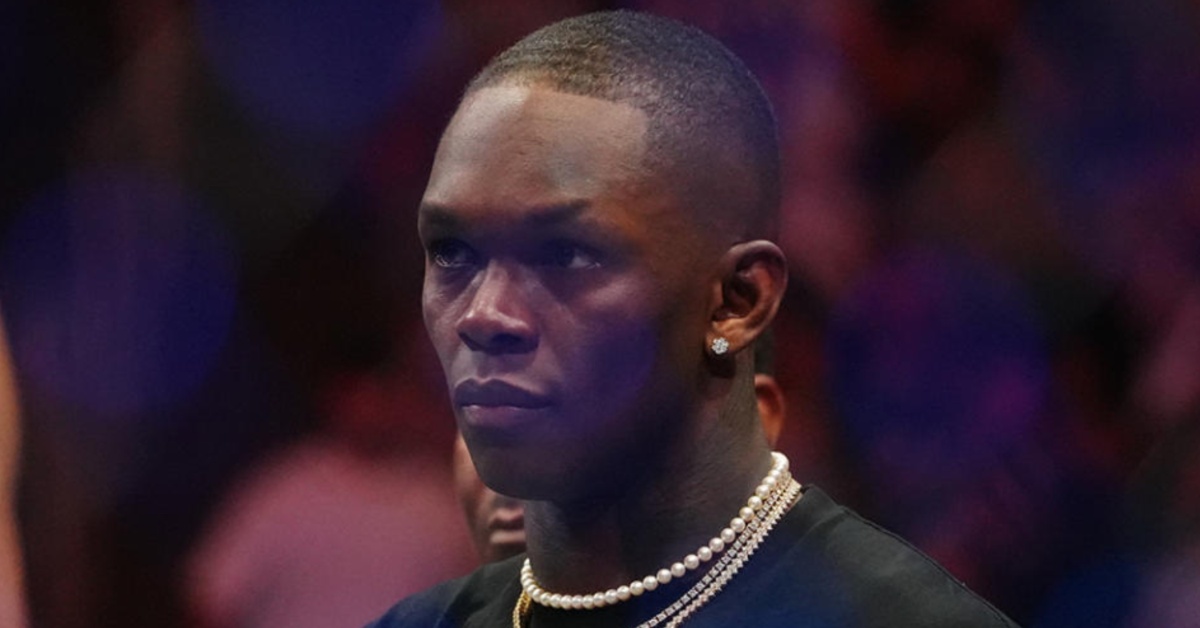 Three-time UFC title challenger Chael Sonnen believes Israel Adesanya lost his mind during a racially-charged face-off with his next opponent, Dricus Du Plessis on Saturday night.
'Stillknocks' shocked fans watching around the world when he delivered a highlight-reel-worthy second-round TKO against former titleholder Robert Whittaker at UFC 290. Scoring himself an opportunity at the middleweight world title, Dricus Du Plessis was greeted inside the Octagon shortly following his victory by the division's reigning king, Israel Adesanya. What ensued was an intense and downright awkward confrontation that saw 'The Last Stylebender' repeatedly use the N-world while addressing the South African standout.
Sharing his thoughts on the now-viral staredown, Chael Sonnen believes Adesanya completely lost his mind while confronting the man that questioned his African heritage.
"[Adesanya] lost his mind tonight in front of you and it was real and it didn't have anything to do with money and it did not have anything to do with fame," Sonnen said on his YouTube channel. "He lost his mind tonight on a poor up-and-comer, who does not have a beautiful contract, who is not world-known, who is not a face that is going to go down as an icon of his industry. The big man picked on the little man and he couldn't control himself. It was real. And it was real because 'Izzy' hasn't let that other stuff in. He hasn't let those distractions in. He's that same hungry guy.
"For 'Izzy,' it's still about competition. It's a very interesting mindset that takes an extreme discipline. I have never seen anybody come through this sport that has controlled their career more than Israel Adesanya. Nobody has called their shot and I do mean nobody."
It was far from the first time that Israel Adesanya hurled racial slurs at Dricus Du Plessis, calling the top-ranked contender a "cracker" during another rant long before the two were slated to match up in a middleweight title tilt.
Chael Sonnen Commends Adesanya for Seeking Out the Most Dangerous Opponents
Looking past Adesanya's childish antics at UFC 290, Chael Sonnen commended 'Stylebender' for always opting to take the most dangerous path, even if the rankings call for him to go in a completely different direction.
"He called for 'DDP' and he didn't call for him tonight," Sonnen said. "He also called for him tonight. He got him tonight. He called for him a long time ago. It was one of the things that Dana said way back when Dana agreed to make the match with 'Izzy' and Yoel Romero.
"Yoel had just been in a No. 1 contenders match and he lost to Paulo Costa. So, it should have been Paulo Costa and 'Izzy,' right? He went after Yoel [instead]. Dana's going, 'Yoel's a really hard fight, 'Izzy.' You're a tall, skinny kickboxer. He's an Olympic medalist in wrestling from Cuba. This is a terrible idea.' It's really hard to tell a guy no when he's asking for something so difficult. Dana had to try to package that up and tell it to the audience and it made perfect sense when he did.
"Then you go look at Du Plessis," he continued. "Du Plessis wasn't ranked high enough to get the fight with 'Izzy,' which is what tonight in the Whittaker fight was about. But it's the same guy that 'Izzy' called out. 'Izzy' went in front of the mic and he called for the hardest job for himself. And now the ranking of Du Plessis who will come Tuesday morning be the No. 1 contender, is right in line with what 'Izzy' says. And that's the competitor, never looking for the easy way" (h/t MMA Fighting).
No official announcement has been made, but Adesanya is rumored to make his return to the Octagon at UFC 293 when the promotion heads back to Australia. That gives Dricus Du Plessis roughly eight weeks to heal and prep for the biggest fight of his mixed martial arts career.