We're only four days away from this weekend's (Nov. 4, 2017) UFC 217 from Madison Square Garden in New York City, and the overall hype for what should legitimately be the UFC's biggest pay-per-view (PPV) of 2017 just doesn't seem to be there.
By all accounts, UFC 217 has all the makings of a blockbuster card, with a rarely-seen three title fights and the return of a bonified MMA legend and G.O.A.T. candidate in Georges St-Pierre.
Additionally, the Cody Garbrandt vs. T.J. Dillashaw co-main event was arguably one of the most anticipated title fights of the year until Garbrandt suffered a back injury and the bout lost much of its momentum, but it still remains one of the most closely-matched title fights in MMA and brings a true bad blood-fueled backstory along with it. Dominant women's strawweight champ Joanna Jedrzejczyk will also attempt to tie Ronda Rousey's record for most consecutive women's title defenses with 6 when she meets Rose Namajunas for the gold.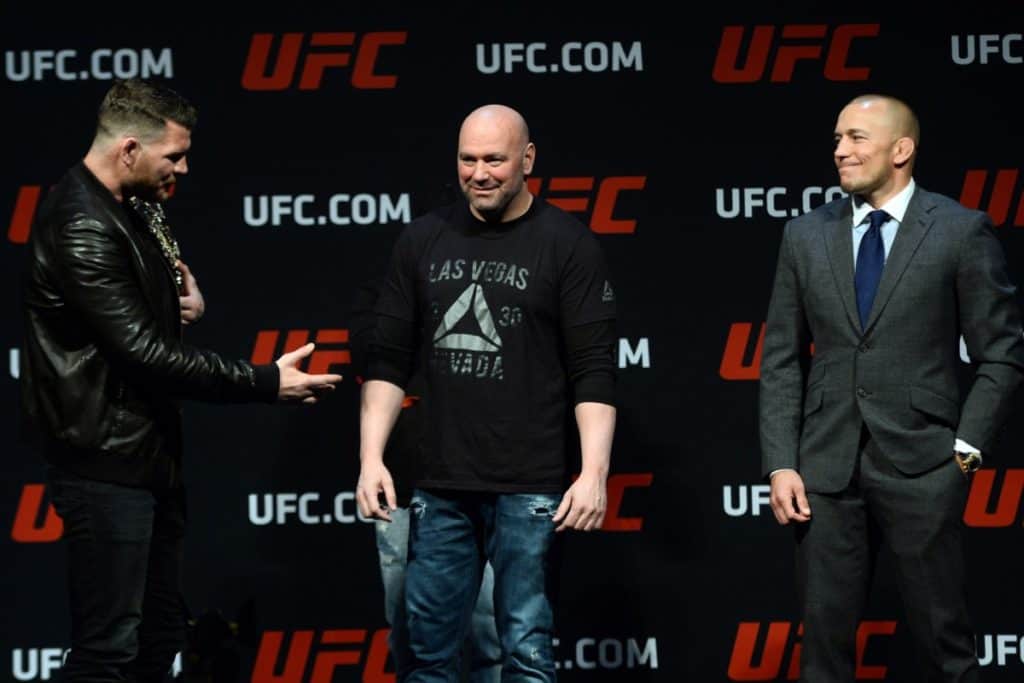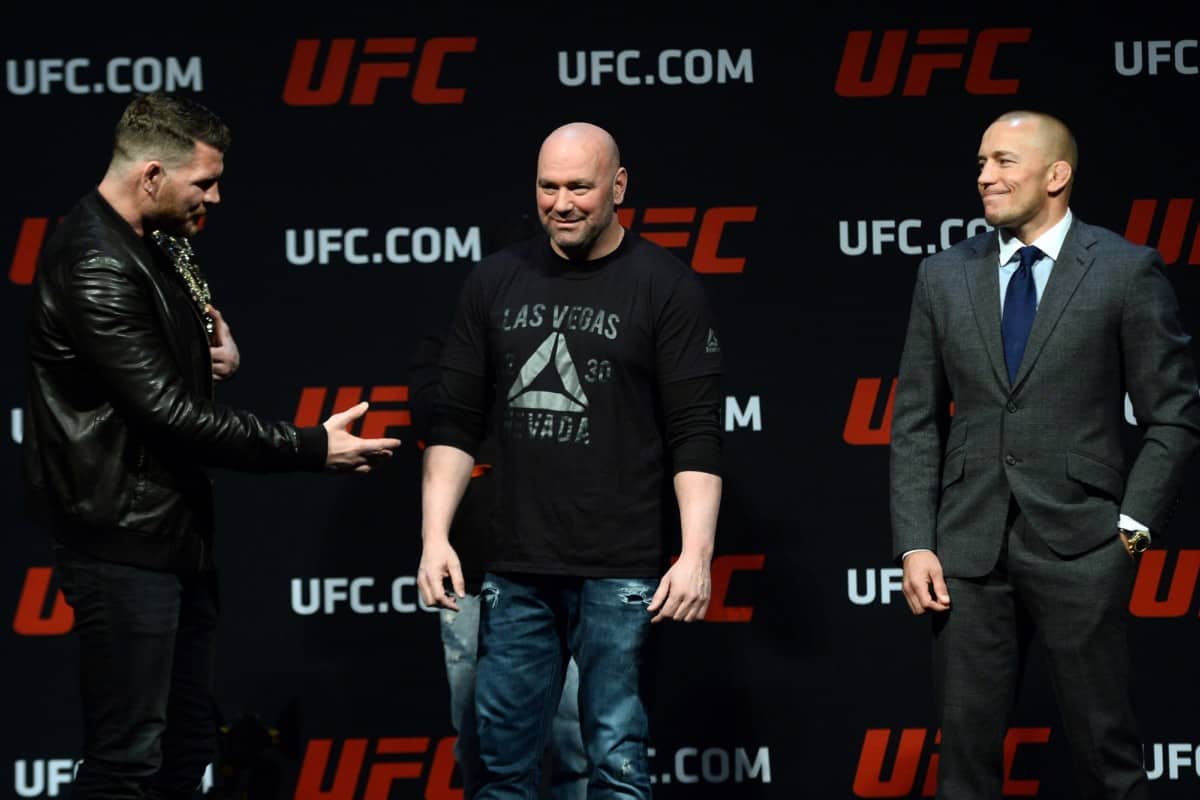 Merely typing out that summary of all the MMA goodness UFC 217 contains is enough to make a true fan's jaw drop, yet UFC 217 just isn't bringing the attention that a potentially historic card like this one should. The topic has been debated over and again leading into this weekend, so much so that much of the discussion about the card has been centered on its supposed lack of attention rather than its world-class lineup and potential for explosive action in the cage. Even as I write about the topic today, I see surprisingly few articles about the event featured on MMA sites around the web, including our own.
What is the reasoning behind that, you ask? The reasons are myriad, but the main factor why UFC 217 simply isn't delivering the buzz it should be is the fact that the UFC let their biggest star take the entire year off to fight (and lose to) Floyd Mayweather in a boxing match, and in doing so, they created a circus that was simply impossible to live up to in the minds of casual fans. True, the potential payday of Mayweather vs. McGregor was probably too big to pass up – even for the UFC's secondary position in the deal – but it did not come without consequence.
In many ways, Mayweather vs. McGregor was indicative of today's new era of MMA, one where fighters attempt to build up and sign on for the biggest possible bouts in terms of online exposure and money thanks to McGregor's unparalleled success at doing just that. It's a time where rankings and legitimacy mean little if a fight makes sense in terms of dollars. Prizefighters can hardly be blamed for operating along those lines, yet MayMac pushed it over the top into a territory the UFC is clearly struggling to recover from.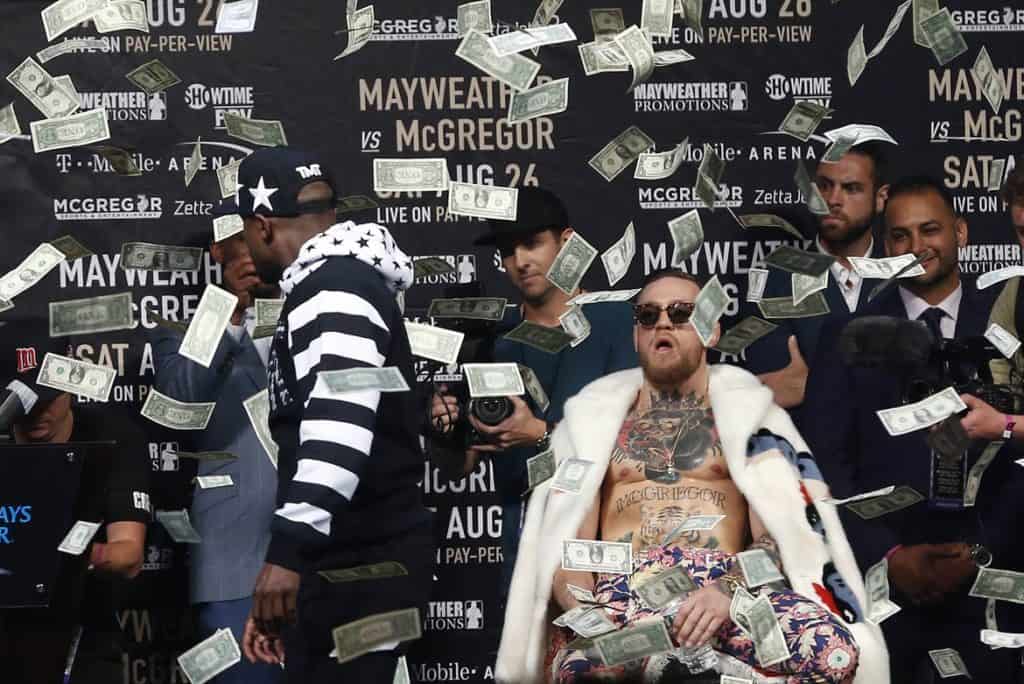 Here's why. It all began with the over-the-top promotional world tour in July, a mixed bag of results that pushed hype for the fight to perhaps never-before-seen levels in MMA. Complete with racist undertones and homophobic slurs, the four-city whirlwind nevertheless accomplished its goal and propelled MayMac to a reportedly record-breaking PPV number worldwide.
That's great for those involved, including the UFC – but here's the main problem that has resulted in UFC 217 seeming like a sort of afterthought, which it clearly should not be: when you make a circus for casual fans, anything after that, especially in the months directly after it, will simply fail to live up to that unattainable bar.
The overall lack of PPV success in 2017 proves the climate we're living in – one that predicates on an all-or-nothing basis based on McGregor – and this year, with "The Notorious" out of MMA action, it's been next to nothing far more than it's been all as UFC PPVs have faltered to record-setting lows in the past couple of months.
Perhaps Bisping's lack of activity as middleweight champion as he waited all year for his so-called "money fight" with St-Pierre has fans tired of his antics and is, therefore, affecting UFC 217's buzz adversely.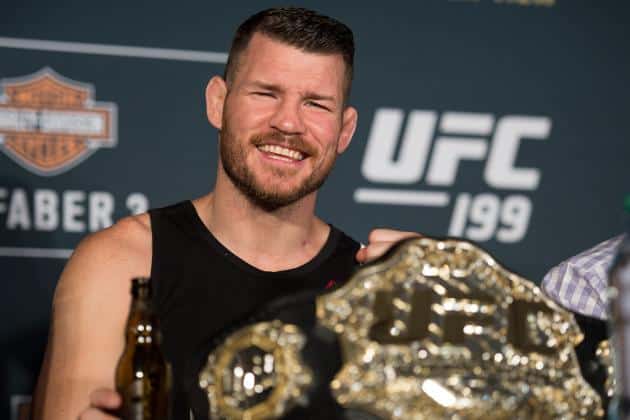 St-Pierre's relatively unknown status with newer, more casual fans who began watching MMA because of MMA and Rousey will certainly contribute to its lack of success if it does not, however. GSP's admitted lack of trash-talking skill also isn't helping the fight sell in an era where a brash superstar like McGregor is king.
UFC 217 could certainly deliver at the last minute with a solid PPV performance that defies mine and many other media members' predictions, or it may not. We'll have to wait and see on that.
But the main motivating factor for UFC 217 not living up to the billing of a massive NYC event with three title fights will fall on the spectacle of Mayweather vs. McGregor because it was a once-in-a-lifetime event – for better or worse.
Once you set the bar at that level in today's trash talk-centered MMA landscape, however, the UFC is finding out that it's simply impossible to shift the focus to anything but, even if you offer fans three high-level title fights in one night.