UFC on FOX 18 Results: Ben Rothwell Chokes Josh Barnett In Two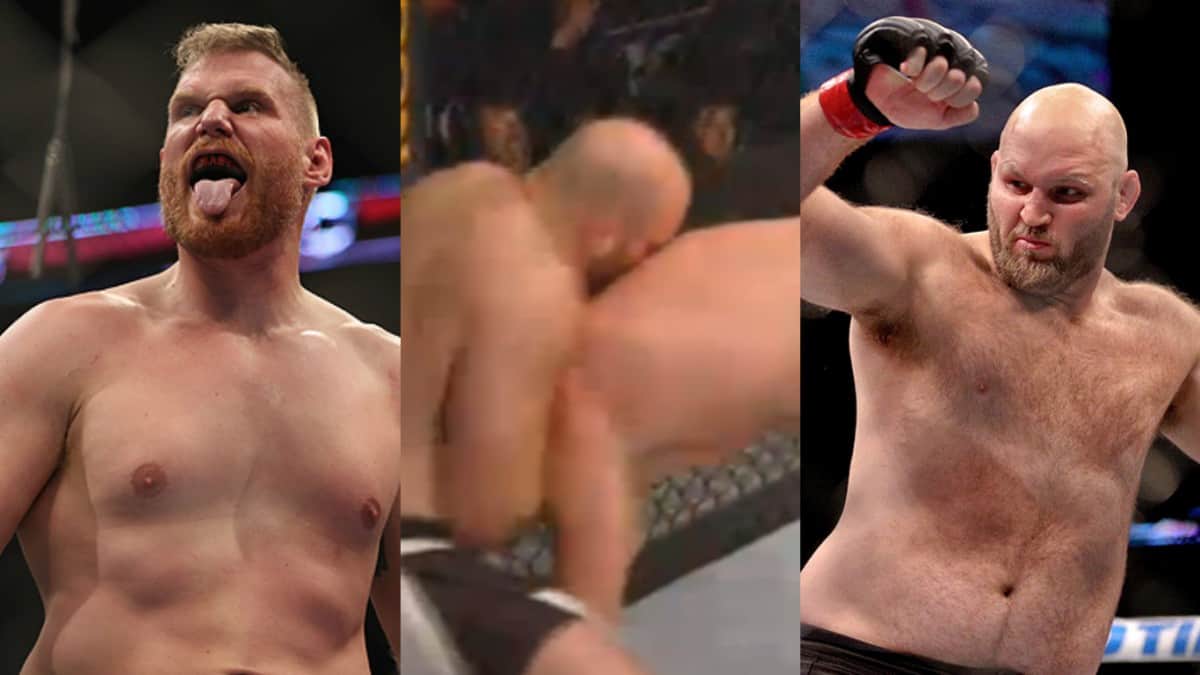 Popular heavyweights collide in the form of former UFC heavyweight champion Josh Barnett and loud mouthed knockout striker 'Big' Ben Rothwell at UFC on FOX 18…
Josh Barnett and Ben Rothwell now as the co-main event of the UFC on FOX 18 main card in New Jersey.
Round 1: Rothwell circles Barnett, lands a right hand, Barnett rarely the smaller guy, but is looking a lot more trim here. Rothwell eats a right hand, nice low kick for 'Big Ben,' Barnett looks calm. Nice kicks by Rothwell here, Barnett with some stiff jabs. A lot of stalling, the crowd boos. Close round.
Round 2: Mpore striking exchanges here, but it's a bit of a slow burner this one. Lots of missed strikes from both heavyweights, Rothwell wings some kicks. Nice body kick by 'Warmaster,' but someone needs to push for the finish in this lull. Barnett in on a single but he falls in to a choke. Barnett taps out to Rothwell due to front choke, WOW!
Ben Rothwell by submission over Josh Barnett in round 2, this is nuts!