Four Fights For Robbie Lawler To Take Next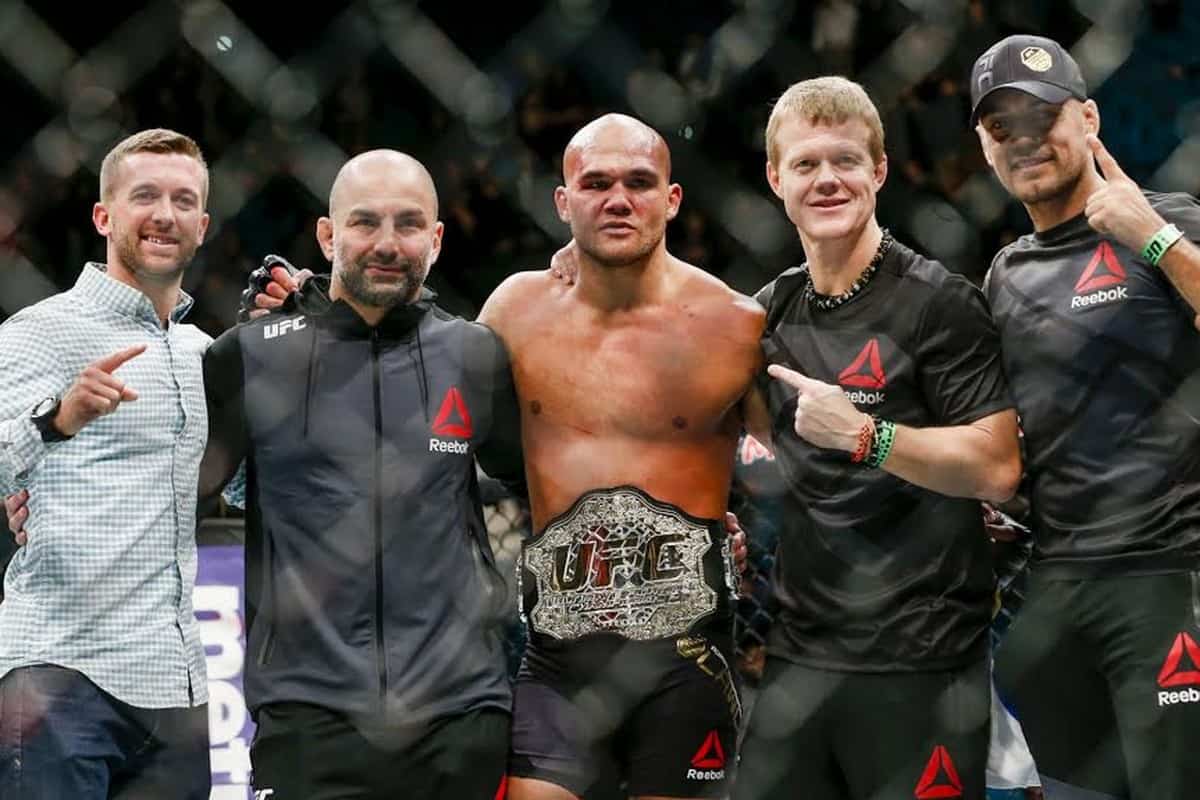 Seemingly incapable of taking part in anything but a bloody war, "Ruthless" Robbie Lawler successfully defended his title in an instant classic against Carlos Condit in the main event of last night's (January 2, 2016) UFC 195 from Las Vegas, Nevada.
The split-decision for Lawler seemed to be somewhat controversial with many feeling is as if "The Natural Born Killer" should have been given the nod, but the "Ruthless" one's title reign will continue on nonetheless.
That being said, the current 170-pound landscape seems to be booming with hungry, viable contenders eagerly waiting to get their shot at the crown.
Let's take a look at four potential fights for Lawler to take next: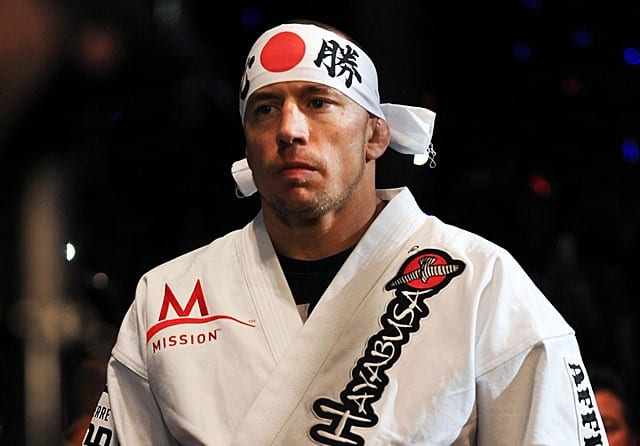 Georges St-Pierre
Let's get this possibility out of the way first.
While I'm not sure that this fight will be next, I feel as if we must include this option given the fact the former divisional kingpin Georges "Rush" St-Pierre would most likely receive an immediate title shot if and when he finally decided to make his return.
Since surprisingly vacating his long-held title in 2013, St-Pierre has seemed to go back and forth regarding a comeback, but some feel as if 2016 could be the year.
The Canadian superstar is undoubtedly the best welterweight the UFC has ever seen and a bout between he and the resurgent Lawler could be a showdown for the ages.
It would be a massive bout and also one that would essentially make sense for both men as well as the promotion, but in the end, it all depends on St-Pierre and what he plans on doing in the future.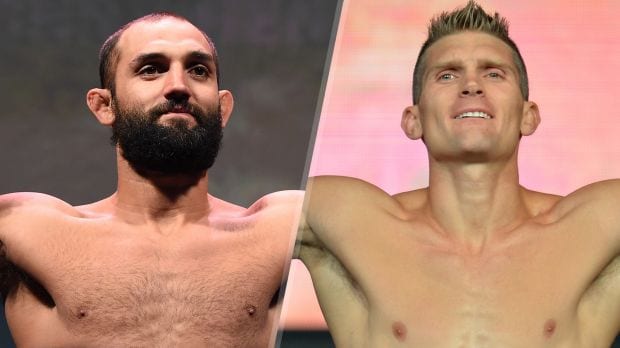 The Winner of Johny Hendricks vs. Stephen Thompson
I'm not sure if this is the most likely option either, but it definitely could be in the works.
No. 3-ranked former champion and two-time Lawler foe Johny "Bigg Rigg" Hendricks is set to take on rising contender No. 8-ranked Stephen "Wonderboy" Thompson at next month's UFC 196.
Hendricks and Lawler have split wins in their two bouts, with Hendricks coming out victorious the first time around at UFC 171, and the "Ruthless" one getting the nod at UFC 181.
"Bigg Rigg" was expecting the next crack at the title when Condit was awarded the shot, and he was instead paired off with Tyron Woodley at UFC 192.
Hendricks vs. Woodley was thought to be a title eliminator bout until Hendricks was forced out of the fight just a day before weigh-ins.
The UFC wasn't too pleased with Dana White even saying that "Bigg Rigg" would have to move up to middleweight, but it appears as if Hendricks will get another shot at 170 pounds. If he can get past Thompson, there is a slight chance the UFC could put together his trilogy bout with Lawler.
For Thompson, the 32-year-old has won an impressive fight straight in the Octagon and could very well be considered the best striker in the welterweight division. Adding a win over a former champion like Hendricks to his resume could be enough to warrant "Wonderboy" a title shot.
A bout between Lawler and Thompson would be quite the fan fight as well.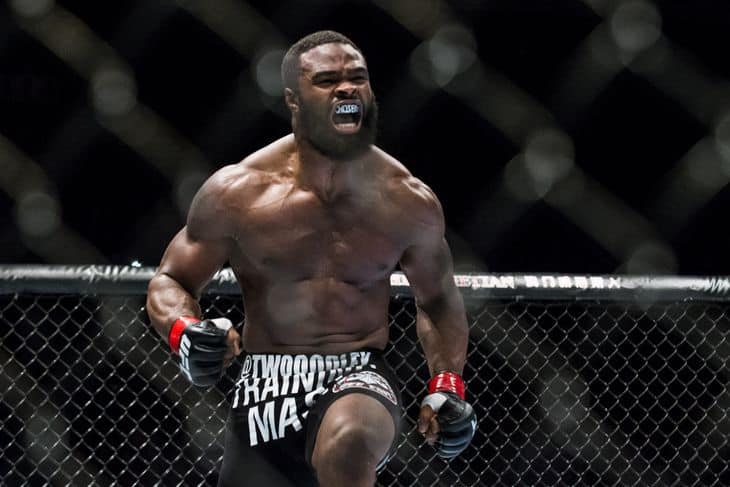 Tyron Woodley
No. 2-ranked Tyron "The Chosen One" Woodley has won his last two Octagon bouts and four out of his last five with three of those wins coming by way of a finish.
With a collegiate wrestling background, T-Wood also has insane power for the 170-pound division, making him quite a tough out.
As previously mentioned, he was scheduled to take on Hendricks at UFC 192, but the bout fell through. That being said, when Hendricks pulled out, UFC president Dana White said that Woodley would be next in line for a title shot.
"The Chosen One" decided to wait for his promised shot, and I could see him being next unless the promotion decides to go with….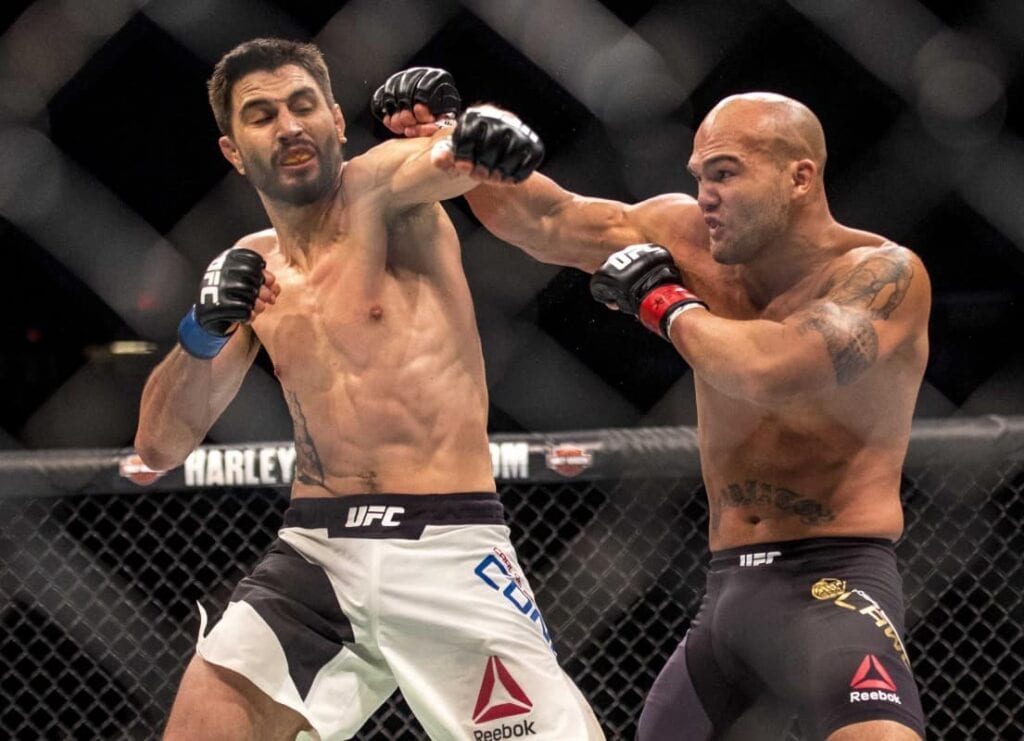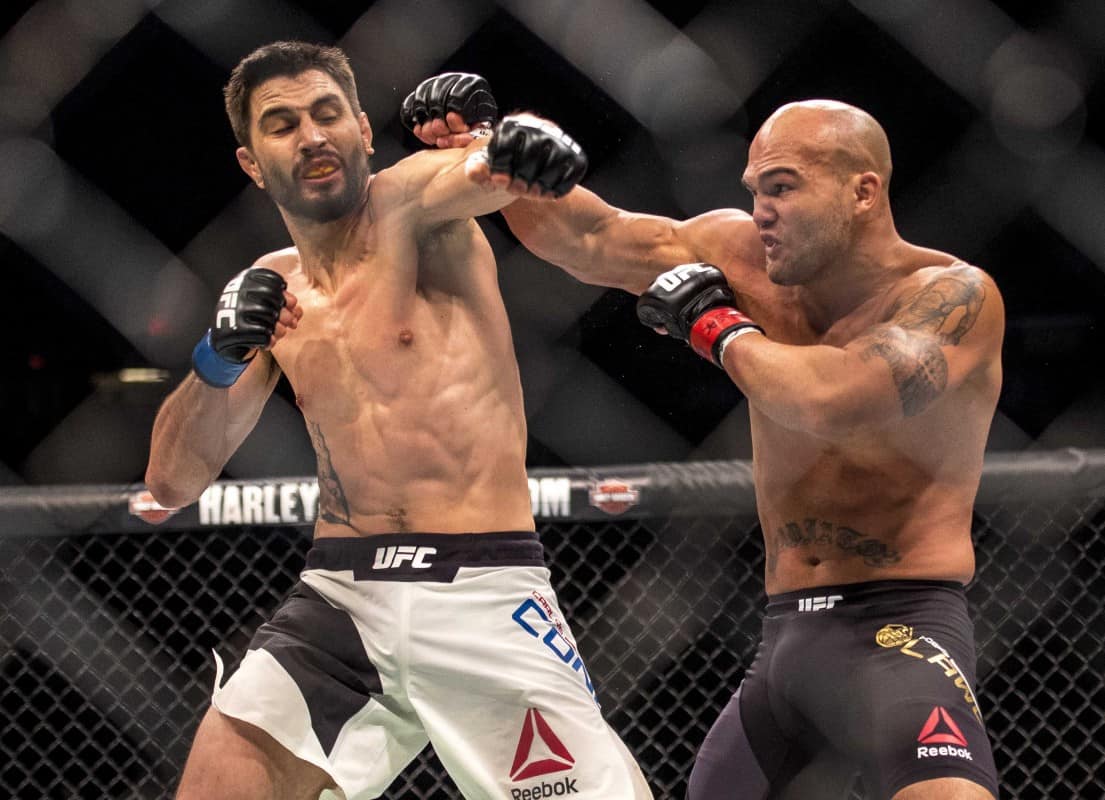 Carlos Condit
Leading up to UFC 195, many were expecting an all-out slugfest between two of the sport's most lethal finishers.
Lawler and Condit delivered on all levels.
The fight never hit the mat as the two men traded shots for 25 straight minutes. Lawler was dropped in round one, while Condit was dropped in round two. Both men were battered and bloody, barely able to stand when the final bell had rung.
In the end, it was Lawler who was given a split-decision victory, retaining his title in the process. After a war of this nature, the cries for a rematch are nonstop, and many also seem to feel as if "The Natural Born Killer" should have been the victor, lending more intrigue to a rematch.
Lawler welcomed the idea after the fight, but fans were also shocked to hear that Condit may be hanging his gloves up for good.
If Condit decides to stick around, the UFC could attempt to capitalize on the interest regarding a rematch.
Could Lawler and Condit do it again?