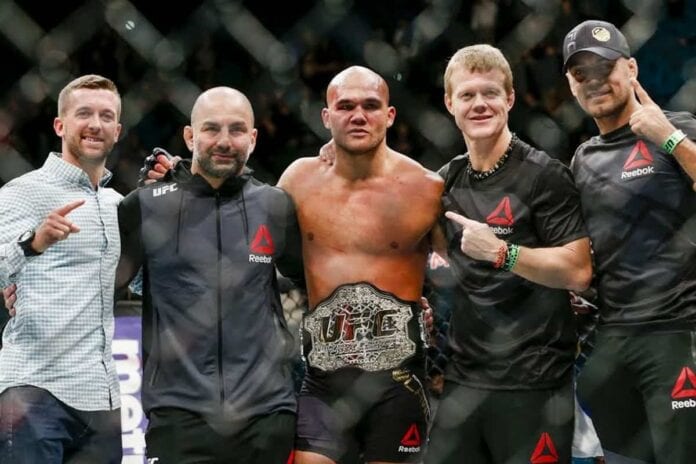 Seemingly incapable of taking part in anything but a bloody war, "Ruthless" Robbie Lawler successfully defended his title in an instant classic against Carlos Condit in the main event of last night's (January 2, 2016) UFC 195 from Las Vegas, Nevada.
The split-decision for Lawler seemed to be somewhat controversial with many feeling is as if "The Natural Born Killer" should have been given the nod, but the "Ruthless" one's title reign will continue on nonetheless.
That being said, the current 170-pound landscape seems to be booming with hungry, viable contenders eagerly waiting to get their shot at the crown.
Let's take a look at four potential fights for Lawler to take next: