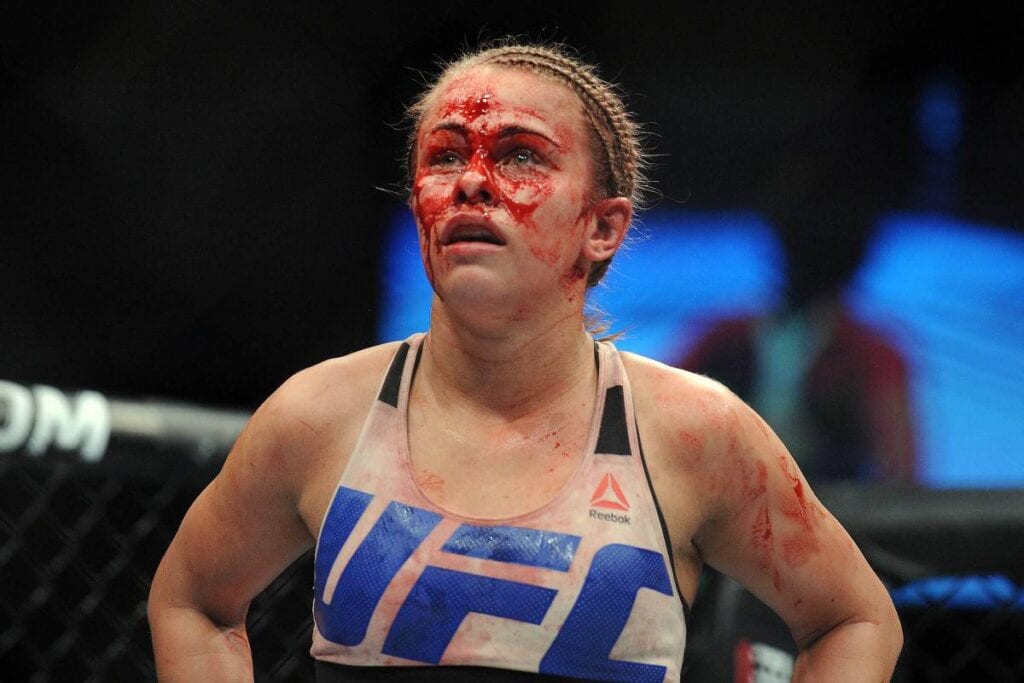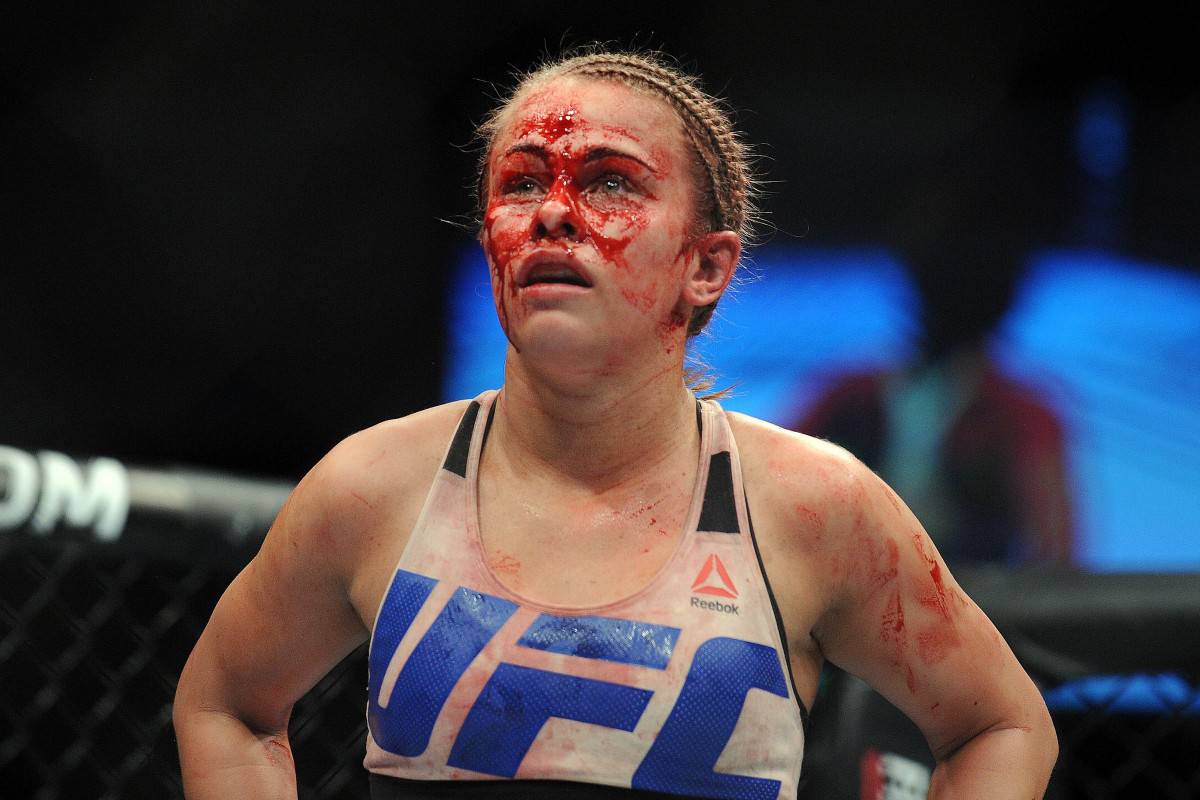 2. Paige VanZant Is Tough As Nails, But Needs Some Work
Like Northcutt, women's strawweight Paige "12 Guage" VanZant was another young up and coming fighter who was receiving a boatload of hype, and promotion. At only 21 years of age, VanZant was riding a three-fight UFC winning streak heading into last night's bout, and it appeared as if she was on her way to superstardom.
While the future still remains glaringly bright for "12 Gauge", things got rocky when she met a true contender in the main event in the form of former title challenger "Thug" Rose Namajunas.
From start to finish, PVZ was simply dominated. Her takedowns weren't there, she wasn't able to pressure her opponent as she usually is, and her striking looked outclassed.
However, we must give credit where credit is due and the Team Alpha Male product did prove one thing, and that's that she's tough as nails with a huge heart. Bloodied and battered, VanZant repeatedly fought out of what looked to be fight ending chokes, and arm bars.
She was ultimately finished in the final stanza, but "12 Gauge" proved that she was a true fighter. A true fighter that needs some fine tuning, but a warrior nonetheless.