What if the last day you have on earth, the person you became met the person you could have become?
It's a heavy question, but if you are honest with yourself, it's an excellent barometer to gauge how fulfilling and productive your life was, or could've been. One of the saddest things in life is seeing wasted talent, or worse yet, watching someone self-destruct right before your eyes.
This scenario seems to play itself out time and time again in sports and is an equal opportunity destroyer of lives. Take John Daly, Darryl Strawberry, and Ryan Leaf for instance. All three of these athletes wasted their careers away to varying degrees and never came close to reaching their perceived ceiling. Unfortunately, mixed martial arts (MMA) is no different when it comes to athletes wasting their careers away.
This year, the sport celebrated its silver anniversary. In that time the growing number of fighters who have squandered otherwise promising careers is staggering. We here at LowkickMMA compiled a list of the 10 fighters who wasted their careers away.
The list starts here, enjoy: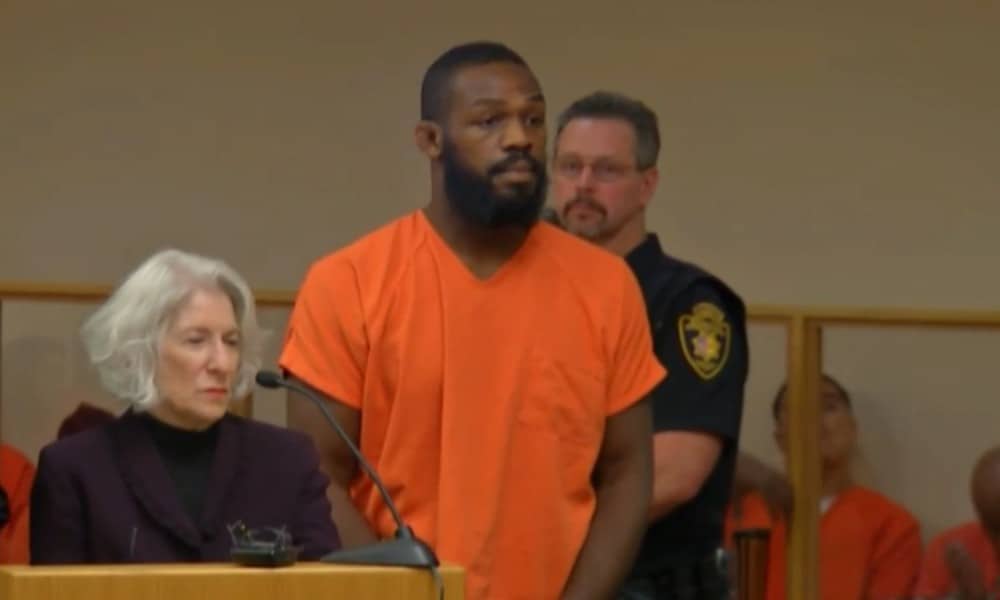 Jon Jones
We start the list off with none other than decorated-yet-troubled former UFC light heavyweight champion Jon "Bones" Jones.
Jones is still in the process of writing his story, but if history has shown us anything, it's that athletes that continually mess up usually continue to self-destruct unless a comprehensive lifestyle intervention takes place.
"Bones" makes this list because he is perhaps the best and most recent example of an MMA fighter wasting their potential away. Once considered the unquestioned greatest of all time, Jones is, unfortunately, more likely the butt of a joke than in the running for the GOAT conversation nowadays.
Jones won the UFC light heavyweight championship on two occasions; he would also become the first fighter in company history to be stripped of the same title both times.
Couple that with "Bones" well-documented controversies that include a hit-and-run involving a pregnant woman, multiple failed drug tests, and a seemingly never-ending stream of generally head-scratching outside-the-cage trouble, and it's no wonder Jones makes the list of fighters that wasted their careers.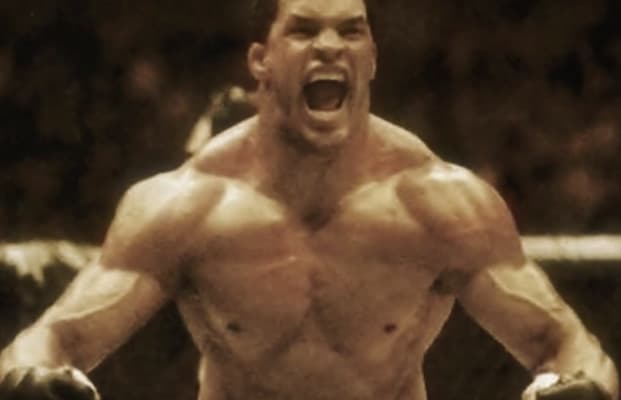 Mark Kerr
""The Smashing Machine" Mark Kerr first entered the octagon in 1997, winning back-to-back heavyweight tournaments at UFC 13 and UFC 14.
The former collegiate wrestler's brand of violence had not yet been seen inside the octagon. The size and speed that Kerr possessed were borderline ludicrous, leading many people to speculate that he was destined for greatness.
Kerr seemed on the fast track for the HOF, however, inexplicably "The Smashing Machine" took his talents to Japan after his early success in the UFC. Kerr would have some initially do well in Pride but ultimately would fall victim to his opiate addiction.
Kerr's career should serve as a cautionary tale for fighters struggling with addiction and mental health issues, a recurring theme in this list of fighters who wasted their careers.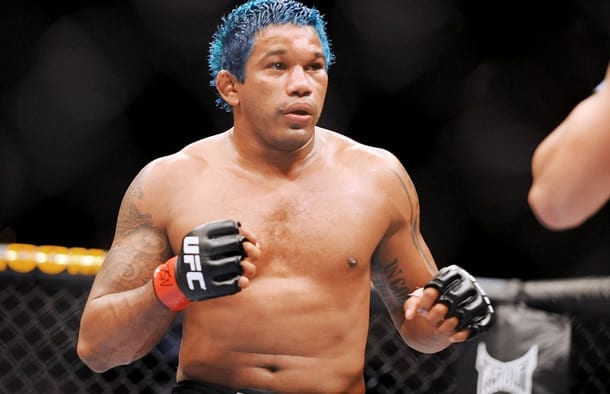 Hermes Franca
There's a name you haven't heard in a while.
Franca had not one but two runs with the UFC, both would end on sour notes. Once the pride of Fortaleza, Ceara, Brazil, today Franca is a registered sex offender in his native country.
Franca had some success in the UFC, notching victories over Jamie Varner, Spencer Fisher, and Nate Diaz was among the Brazilians high points in his tenure with the promotion.
In 2011, while competing on the regional scene Franca would hit rock bottom. The Brazilian plead guilty to one count of attempted unlawful penetration and was subsequently sentenced to 42 months in state prison.
Franca would also be required to serve four-and-a-half years probation immediately after his release from prison and must register as a sex offender for perpetuity.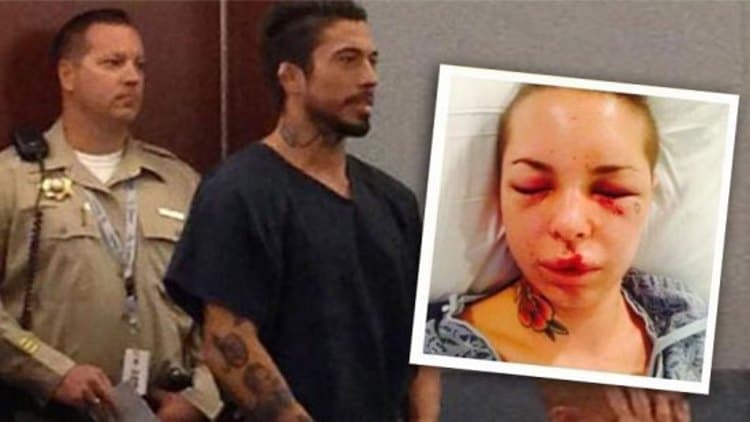 War Machine
Jonathan Koppenhaver is better known by his moniker "War Machine," but whatever you call him, be sure to include felon in his description.
War Machine first appeared in our lives during season six of TUF. He would go 1-2 in the UFC and subsequently be released by the promotion. Koppenhaver had two brief stints with Bellator MMA as well but was ultimately released for the heinous assault on his then-girlfriend and former pornographic film star Christy Mack.
While being held at the Las Vegas Metropolitan Police Department awaiting trial, Koppenhaver was found unresponsive in his holding cell. It was later determined he had attempted to take his own life.
On June 5, 2017, War Machine was sentenced to an aggregate sentence of life in prison with the possibility of parole after 36 years have been served.
Jason Miller
Jason "Mayhem" Miller was already an established combat sports fighter when his TV show "Bully Beatdown" aired on MTV.
Be that as it may, it wasn't until his hit TV show that "Mayhem" started to generate a buzz in the sport of MMA. However, a longtime public battle with mental illness would be Miller's ultimate undoing.
We could dedicate an entire list to Miller and his transgressions but for the sake of time, we will just touch on "Mayhem's" most recent setback.
In November 2017, Miller was convicted of felony domestic battery. He was sentenced to three years probation with a suspended four-year prison sentence, which means if he violates his probation he could be sent to a state prison to serve out those four years.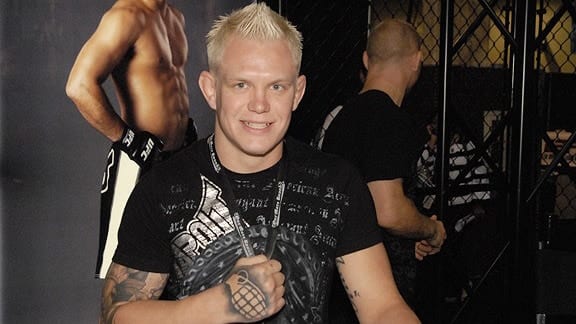 Junie Browning
Junie, "The Lunatik" Browning is an unapologetic Kentucky wild man, and it cost him his fighting career.
Browning was a cast member of The Ultimate Fighter (TUF) season eight and was the first pick of the lightweights for team Frank Mir. "The Lunatik" quickly established himself as the season's troublemaker, a title that has followed him throughout his career.
After his UFC run, Browning saw some brief success in Thailand. "The Lunatik" was allegedly involved in a barroom brawl in Phuket Province, a scene that was followed by threats against his life by locals involved with the Thai mafia.
Browning is now 33 years old, and there's no doubt the TUF standout has wasted the best years of his fighting prime, another sad example of wasted talent.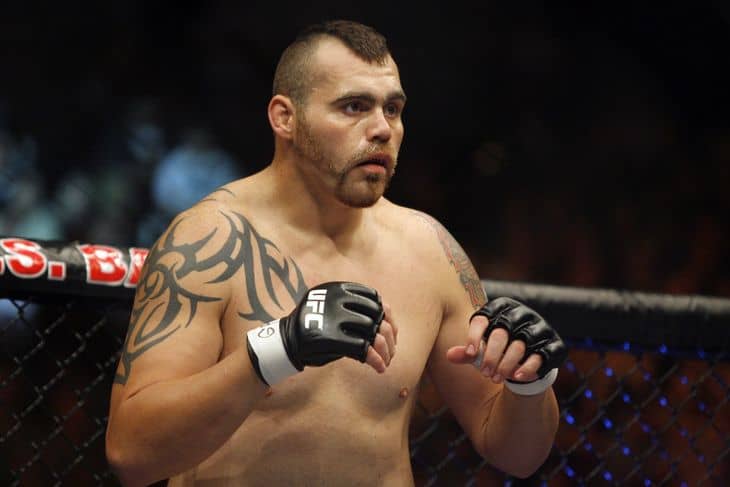 Tim Sylvia
"The Maine-iac" Tim Sylvia is a former two-time UFC heavyweight champion of the world.
He makes this list because he could've easily gone down in history as one of the best big men ever to set foot in the octagon if he hadn't wasted his career away.
Syliva first captured heavyweight gold against Ricco Rodriguez at UFC 41. He successfully defended his title against Gan McGee at UFC 44, however, "The Maine-iac" would test positive for the banned substance Stanozolol in association with that fight.
Sylvia would voluntarily forfeit the heavyweight title and was handed a six-month suspension, and fined $10,000 by the Nevada State Athletic Commission (NSAC).
Although he went on to have some moderate success in other promotions, we will always be left with the "what ifs" surrounding one of MMA's most imposing figures.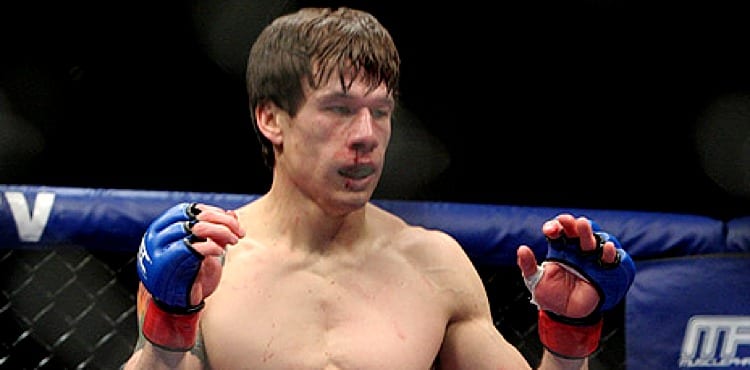 Brian Bowles
For all intents and purposes, Brian Bowles is MMA's Walter White.
Bowles was arrested on January 14, 2015, and charged with possession of methamphetamine, possession of a schedule IV drug, possession of schedule IV drug with intent to sell, possession of marijuana, possession of marijuana with intent to sell, possession of tools for the commission of a crime and possession of a firearm during the commission of a crime according to the Jackson County Sheriff's Office.
Bowles was a talented fighter and was regularly featured on the World Extreme Cagefighting (WEC) main card broadcasts. When the UFC purchased the WEC Bowles came along for the ride.
The clean-cut Bowles was thought to be the next lighter weight fighter to emerge from the talent-rich WEC. His darker side prevailed, and this once promising fighter ultimately broke bad.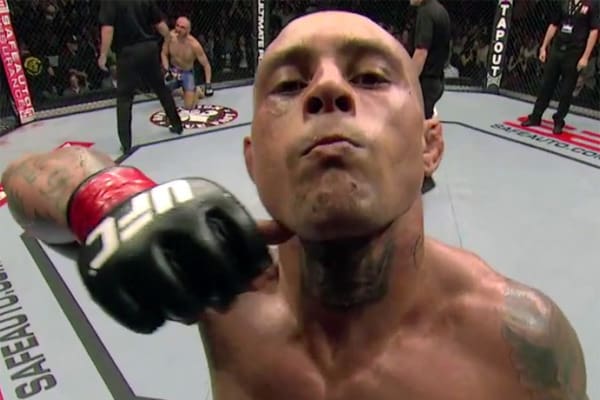 Thiago Silva
Thiago Silva is another case of what could've been.
The Brazilian destroyer burst onto the UFC stage in 2007 and promptly rattled off four straight wins in the promotion. Silva started off his career with an unblemished 9-0 record, and the light heavyweight division would take notice.
Silva was set to face former light heavyweight champion Quinton "Rampage" Jackson on May 28, 2011, at UFC 130. That fight would never come to fruition due to the Brazilian's failed drug test leading up to the fight.
The failed drug test before UFC 130 was the first sign of trouble for Silva. He has subsequently been arrested on more than one occasion and is a repeat offender as it comes to performance-enhancing drugs.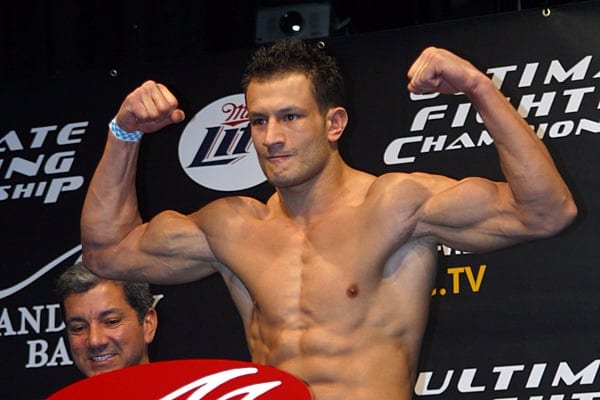 Lee Murray
There is no better way to conclude our list of fighters who wasted their careers than with the "Notorious" Lee Murray.
Anyone who has seen England's Lee Murray in a cage fight knows that this Brit had all the makings of a superstar. The legends of Murray's street brawls seemingly grow by the day, perhaps only eclipsed by his armored car heist, the largest in UK's history.
In June of 2010, Murray was sentenced to a decade in jail for masterminding a $53 million dollar armored car raid in Kent, England, back in 2006. In November of 2010, Murray's sentenced would be extended to 25 years effectively ending any possible talk of an MMA comeback.
Just like so many fighters before him and many on this list, Murray is on record stating that drugs and alcohol along with his bipolar diagnosis are at the core of his problems.